In recent weeks, we've seen Ken Block's mighty Ford Mustang Hoonicorn drag race everything from a donk to a trophy truck to an RX-7 race car, and yet, it remains undefeated. So the crew at Hoonigans continues to throw just about everything they can at the all-wheel-drive, twin-turbo, 1,400 horsepower menace on wheels. This time around, it's a pretty pricey and rather gorgeous 2019 Ford GT Carbon Edition.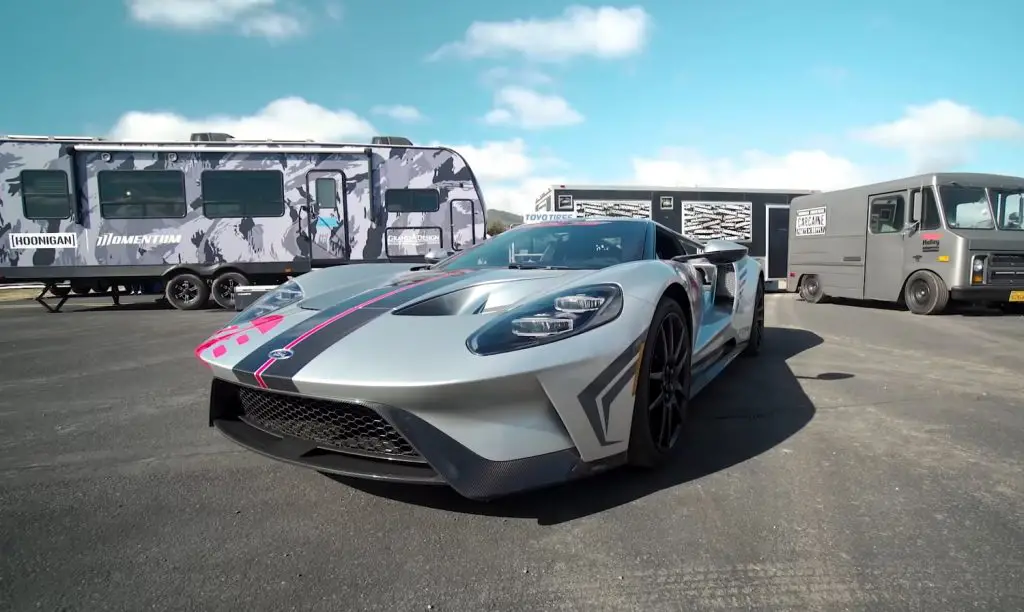 In terms of power, it would certainly seem that the Ford GT Carbon Edition is at a major disadvantage right off the bat. Not that it's a slouch, but the GT's 3.5L EcoBoost V6 puts out a "mere" 650 horsepower and 550 pound-feet of torque. And while it typically enjoys a weight advantage over most foes, that's certainly not the case with the gutted Hoonicorn.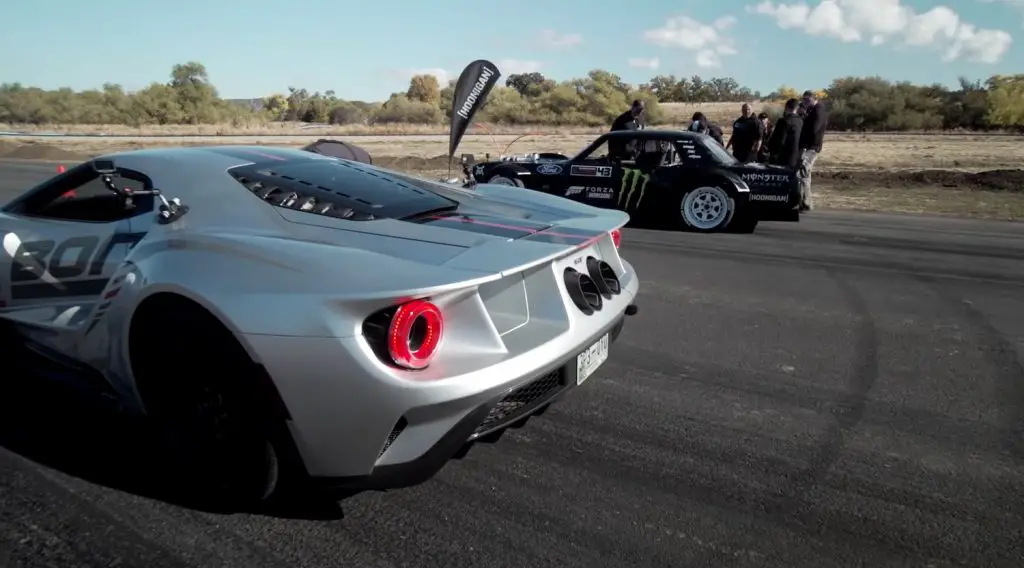 What the GT does have going for it is modern technology, at least. So perhaps it'll get off the line a little quicker than the Hoonicorn, or perhaps shift a little quicker? Well, maybe not, since the Mustang is equipped with a six-speed sequential transmission and all-wheel-drive. Race one is pretty much a massacre off the line, as the Hoonicorn dusts the GT and puts several car lengths on it in a mere second or two.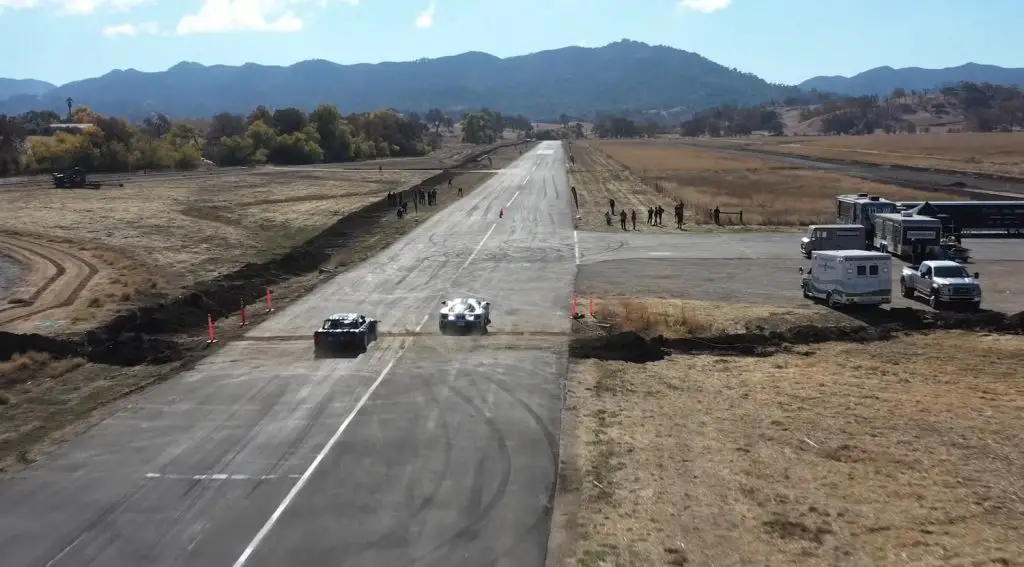 However, the GT does gain a bit on the Hoonicorn by the time it crosses the finish line, so the crew decides to make things a little fairer and try a roll race next. This time around, the GT hangs on for a second before Block's monstrous Mustang leaves it in the dust, anyway. So for the final attempt, Block goes from a dig while the GT starts with a 40 roll, just for fun.
This makes no difference either, and the Hoonicorn still wins by three car lengths, which is downright crazy when we think about it. Not that we ever expected the GT to win any of these races, but it just continues to demonstrate how insanely quick Ken Block's Mustang really is.
We'll have more cool videos like this to share soon, so be sure and subscribe to Ford Authority for more Ford Mustang news and around-the-clock Ford news coverage.