In America, the Ford Falcon nameplate existed from 1960 thru 1970, enjoying early success before gradually fading away. But Australia kept the Falcon alive well into the 21st century, although it too fell out of favor, as casual buyers opted for smaller sedans and crossovers. Those earlier models, especially in high performance trims, are highly coveted by collectors. And one Australian 1972 Ford Falcon owner is sitting on something of a cash cow, despite neglecting his sedan for almost three decades.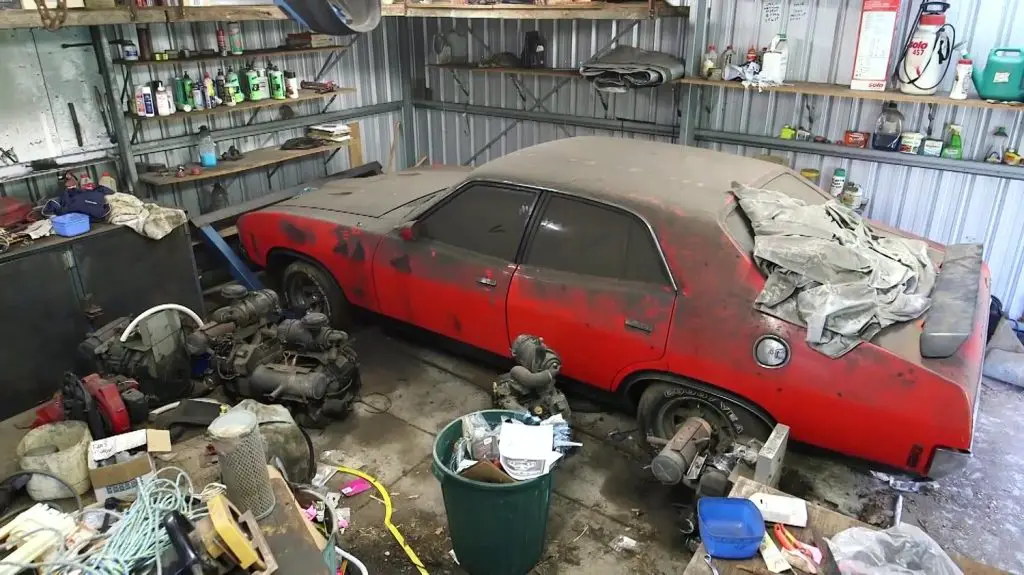 The current owner of the 1972 Ford Falcon briefly drove it for several months in 1987 after he bought it from a close friend who couldn't afford to keep it. Since then, it has basically sat in several different locations, moving from a driveway to a garage, where it sat until 2018. The sedan got transported to a different garage that year, which is where it currently resides.
As expected of a car that's spent many years in the same spot, the 1972 Ford Falcon acquired a bit of dust and dirt on its exterior and even a bit in its cabin. There's even some rust on certain spots of the sheetmetal. But the same conditions responsible for its deterioration have also helped preserve it, as the Falcon has stayed out of the sun and off the road.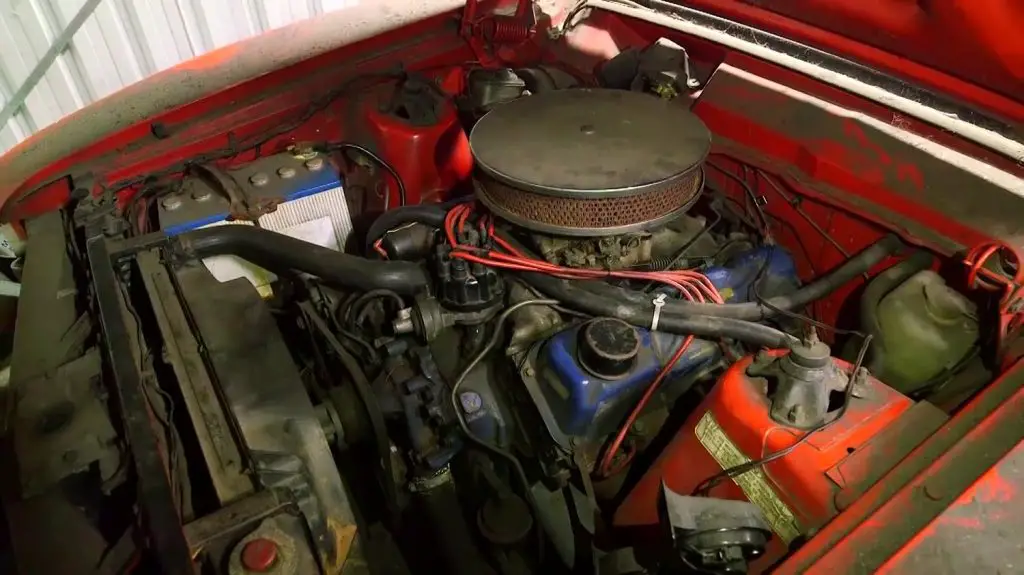 What makes this particular 1972 Ford Falcon a true collectible is the 351 cubic-inch Cleveland V8 that resides under the hood. Included in the GT trim, the engine boasted a high horsepower rating that enthusiasts have coveted ever since its release. But the Pepper Red GT featured in the video isn't a standard GT, as it features wider cosmetic enhancements that Ford equipped on the legendary GT-HO Phase 4 model, a special performance trim that Ford produced in extremely limited quantities before a threatened government ban prompted the company to cancel the model.
Just three are rumored to still exist, and according to legend, only four of them were made. The team that tracked down this 1972 Ford Falcon managed to also locate the original owner, who wasn't terribly forthcoming about the details of the car. But it seems like the factory may have stealthily installed some of those celebrated Phase 4 enhancements without disclosing it on the paperwork.
Even if the sedan was modified after it left the factory, it's still worth quite a bit of money. Similar models have fetched about $70,000 American dollars at auction. The current owner seems unsure about whether or not he wants to restore the Falcon, which is a shame, as it would be nice to see it take to the streets after all these years.
We'll have more vintage Fords to share with you soon, so subscribe to Ford Authority for the latest Ford Falcon news and around-the-clock Ford news coverage.