There's no shortage of high quality vehicle restoration projects all over the world, some of which are being chronicled. However, there are far less diecast model restoration projects. Most people would simply opt to spend roughly $20 on a replacement 1:24 scale Maisto 2015 Ford Mustang GT diecast instead of taking the time to completely repaint and restore an old one. But our featured restorer decided to do things differently. As a result, they transformed their model into something better than new.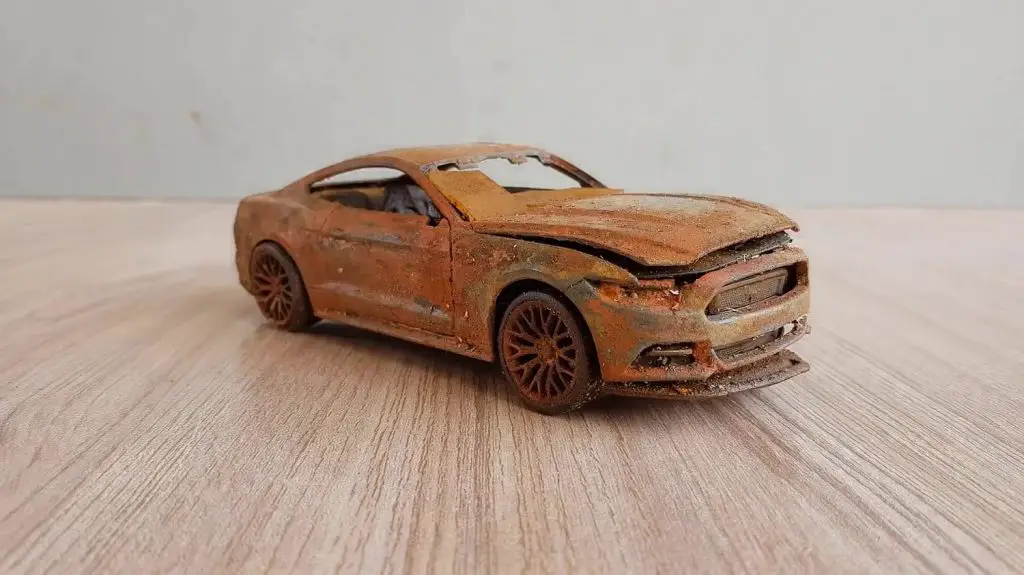 Our featured 2015 Ford Mustang GT diecast received extensive damage at some point in the past. The model looked as if someone thoroughly played with it, then left the pony outside for an extended period of time. A healthy patina developed on pretty much every painted surface. Additionally, the suspension sagged, the front end failed to fit neatly together, and the windshield and other "glass" pieces were either damaged beyond repair or completely out of the equation.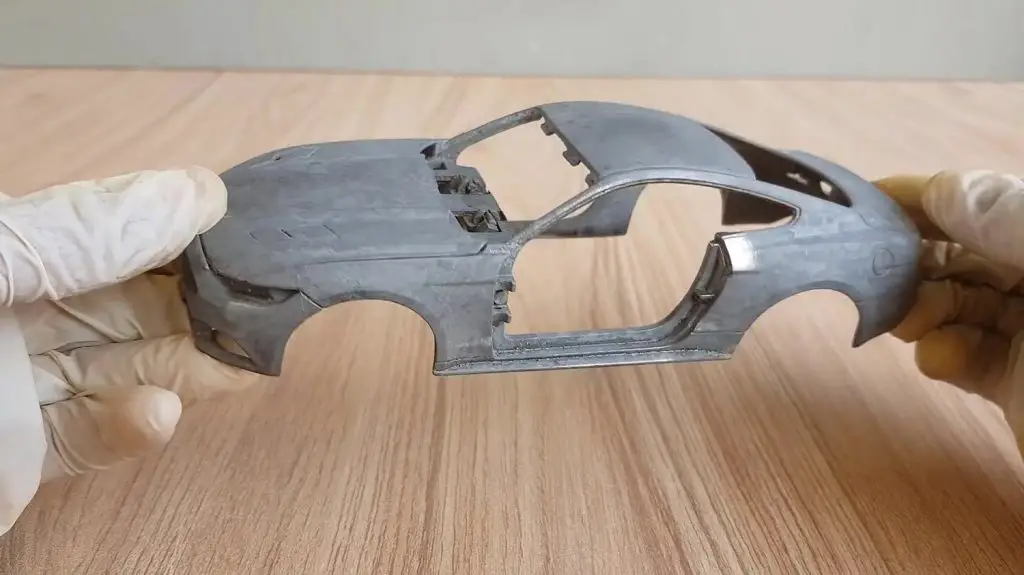 But every restoration project must have a first step, and in this case, the restorer started the process by separating the 2015 Ford Mustang GT diecast into several different parts. That involved removing the metal shell from the chassis and taking out all the plastic trim too, like the front bumper and dash.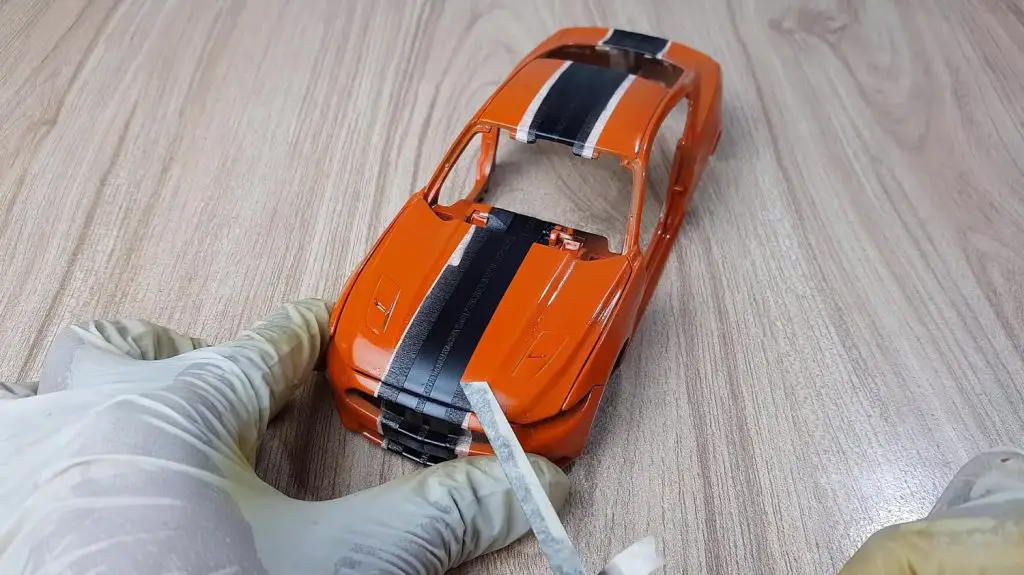 After a thorough cleaning, the restorer started the repainting process, which was quite extensive. They applied several layers to the diecast, including some primer and a basecoat. After creating their own orange paint, they used lacquer as a stand-in for the clearcoat.
They even worked to properly paint the stripes back onto the Mustang GT diecast. It was basically a scaled-down version of a real-life automotive repainting job, with just as many steps.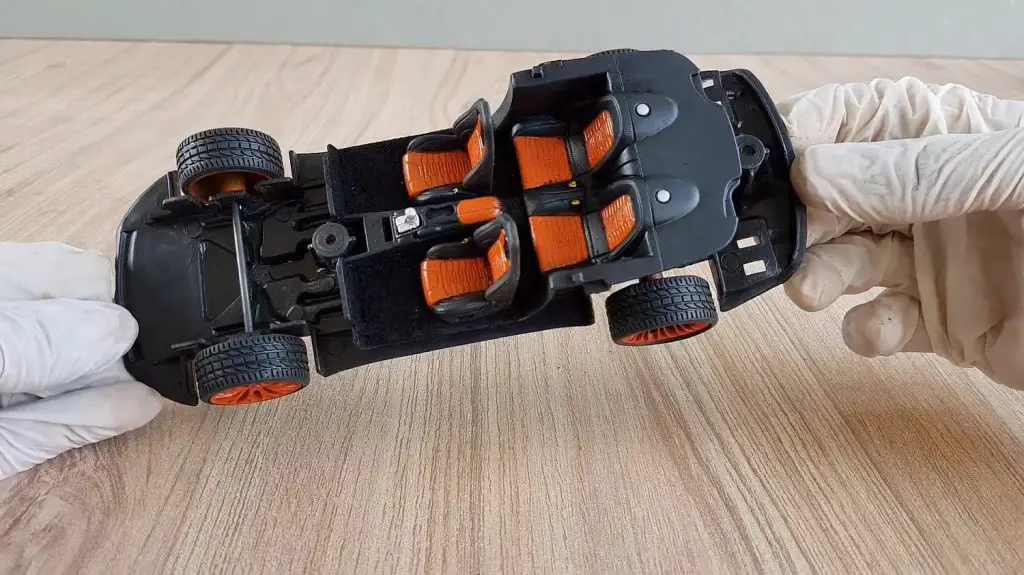 With the metal paintwork out of the way, the restorer turned their focus towards the plastic chassis and its many components. After thoroughly cleaning every piece with detergent, they painted certain sections like the seats and slowly pieced everything back together. Even the plastic wheels got repainted!
Various mechanical pieces also received some much-needed attention. The front and rear axles were dipped in some quenching oil to prevent rust and to give the components a matte-like appearance. The restorer also heated both pieces up to get them back into their proper shape.
The restored Mustang GT diecast ended up likely looking better than it did when it left the factory. Of course, that's generally the goal for most real-life automotive restorations. But it's nice to see someone give their scaled-down counterparts some attention.
Want to stay up to date on all things Mustang? Then subscribe to Ford Authority for all the latest Ford Mustang news and continuous Ford news coverage.