There are so many different ways to enjoy a 1965 Ford Mustang. Stock, they're just as desirable as they've always been, with their iconic design and timeless character. But there are other, less rational, but far more thrilling ways to enjoy the first generation pony car, and Ford understood that, which is why it built the 427 Cammer engine for drag racers. One particularly excellent survivor recently resurfaced and will be up for grabs when it heads to the auction block next month.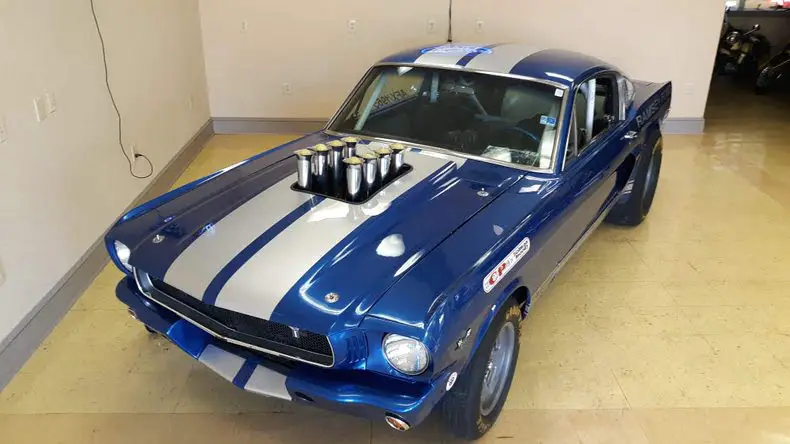 It isn't just the mighty 427 Cammer-powered engine that makes this 1965 Ford Mustang great, as the vehicle also comes standard with a pretty interesting story. When new, it was understandably turned into a drag car, competing in the Division 5 AFX Series until 1971, when it was retired. After that, the trail dries up, as the Mustang essentially disappeared until the year 2000, when it was discovered sitting in a building 40 miles east of Cheyenne, Wyoming.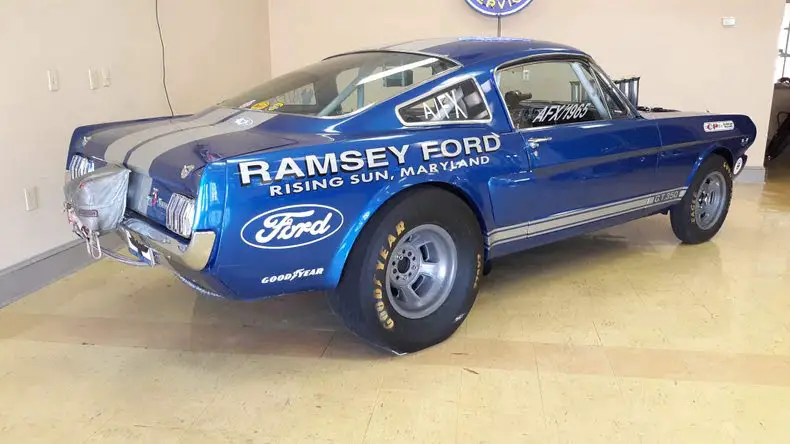 The 427 Cammer engine that sits in this 1965 Ford Mustang is the real deal, and it's #274 of 550 explicitly built by Ford for the express purpose of racing. That makes this particular unit quite special. Since 2000, it appears to have been resurrected as a professional racer as well, because it boasts a Carabine computer control system.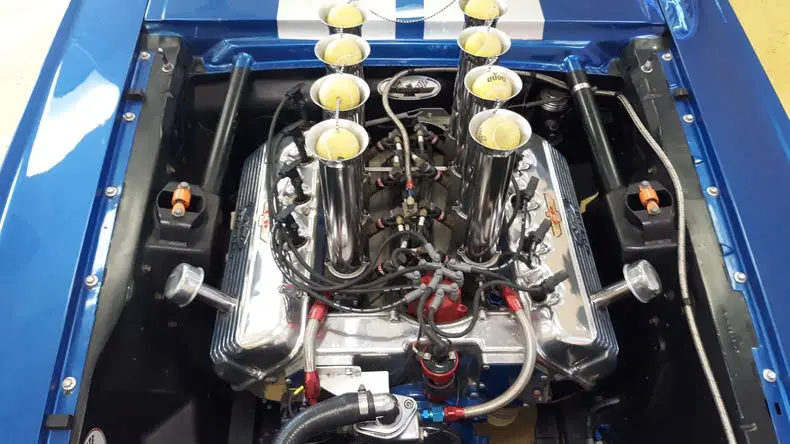 Judging by the pictures, the 427 Cammer has been well preserved since coming out of hiding and it may have even been rebuilt at some point during the 21st century. Either way, it could be packing quite a punch under its hood, as Ford rated these engines at 616 horsepower and 515 pound-feet of torque. This was an engine known for destroying its factory-built rivals back in the day, and it's possible the current owner outfitted it to be even more of a snarling beast.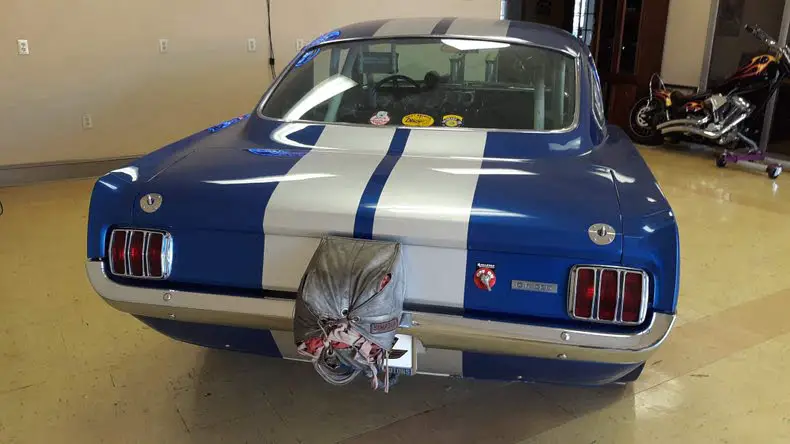 Backing up that power is a C6 transmission with a 2,500 rpm stall speed and Hillborn injection. As previously mentioned, the system is computer-controlled, meaning the 1965 Ford Mustang drag car isn't completely original, although it appears to have retained most of its classic components. In any event, this is likely one of the last of its kind, making it quite the collectible.
This very unique 1965 Ford Mustang drag car will be up for bidding at the GAA Classic Cars auction event on February 27th, 2021 in Greensboro, North Carolina. Given its rich history and extremely desirable engine, it will probably sell for quite a bit of coin.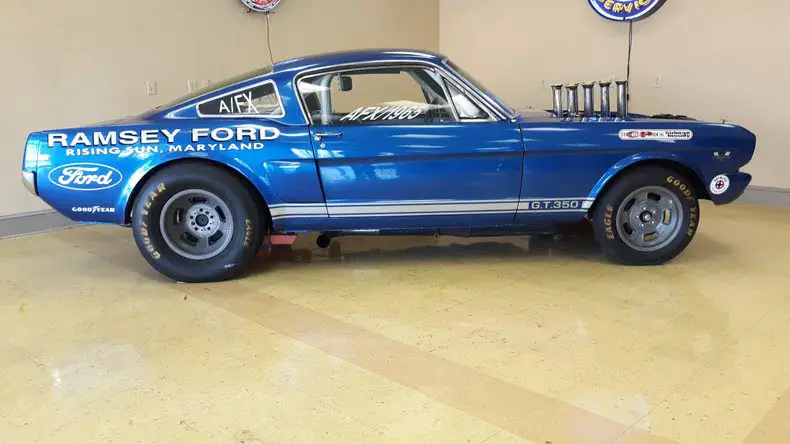 Interested in all things Ford Mustang? Then subscribe to Ford Authority for the latest Ford Mustang news and continuous Ford news coverage.