The De Tomaso Pantera is a truly underappreciated machine, one that combines Italian style with reliable Ford power to create one special supercar. The Pantera was also a lasting legend in the automotive world, as it remained in production from 1971 all the way through 1993. Of course, De Tomaso didn't produce them in big numbers, as only 7,000 were built in that 22-year span. But hearing this 1972 De Tomaso Pantera take on a hill climb makes us wish it was still in production.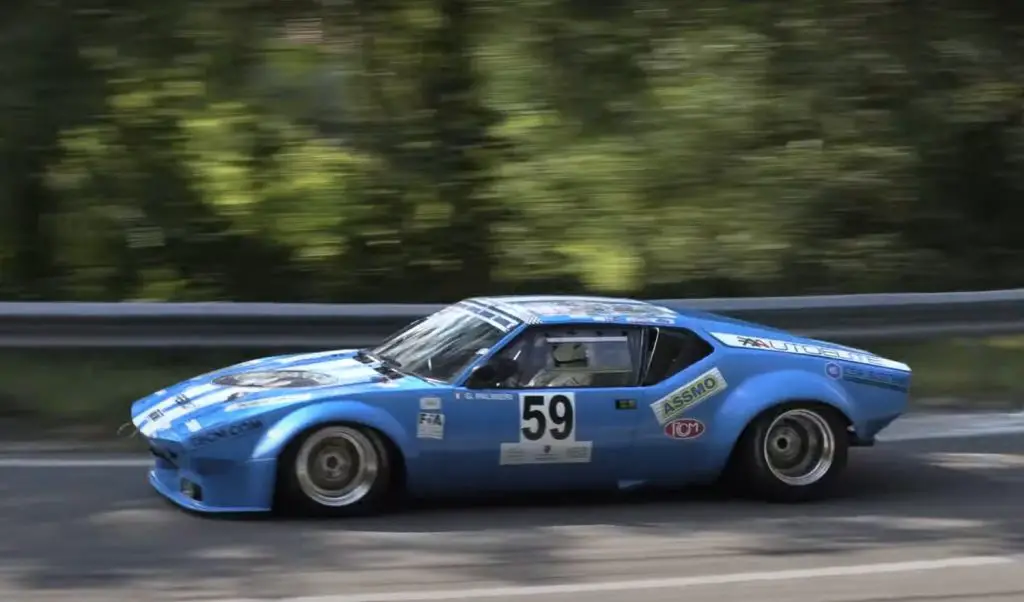 That unmistakable sound is coming from Ford's 351 Cleveland V8 – one of the more predominant offerings in the Pantera over the course of its history. When the Cleveland went out of production, De Tomaso simply switched to the 351 Windsor, and a few years later, Ford's 5.0L pushrod V8. The road-going 1972 De Tomaso Pantera was rated to produce 330 horsepower and 344 pound-feet of torque, which would push the car to nearly 160 miles-per-hour.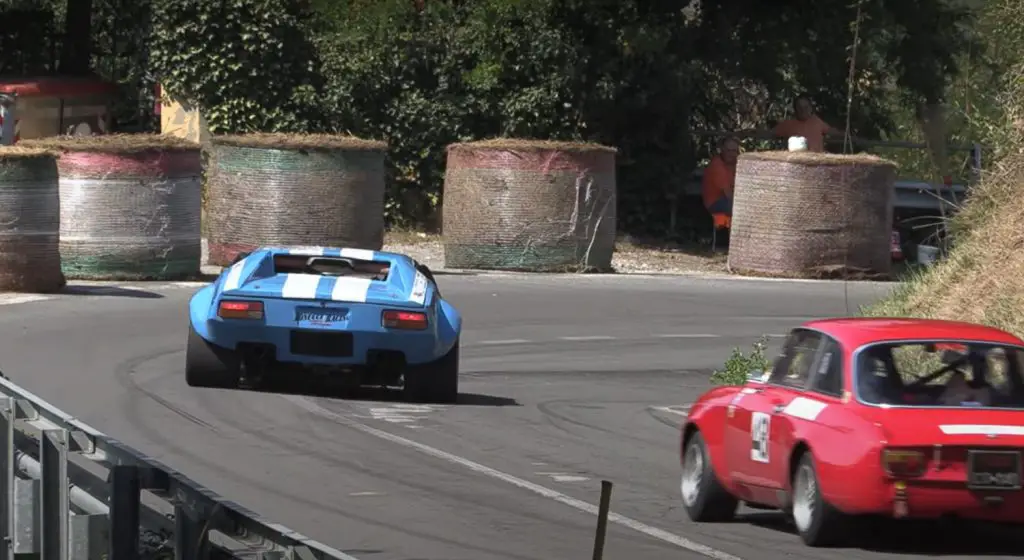 Those are impressive numbers for anything built in the early 1970s, but the Pantera was no normal machine. And in this particular Group 4 racing version of the Pantera, the output has been increased to a reported 500 horsepower. In the process, it also sounds simply incredible as it attacks the 2020 Bologna-Raticosa Hillclimb race, which took place in Pianoro, Italy.
The Cleveland emits a pleasantly harsh sound, one that's decidedly vintage. Popping and crackling as the driver manipulates the gas pedal, it then changes up to an angry roar when he floors it coming out of the corners. That glorious sound bounces off the walls of the course, serenading everyone within a reasonable radius.
No, cars just don't sound like this anymore, and that's a shame. But with any luck, we'll see the Pantera come back to life one day in the near future, at least.
We'll have more cool videos like this to share soon, so be sure and subscribe to Ford Authority for more Pantera news and ongoing Ford news coverage.