Over the years, several low-volume automakers have used Ford powertrains in their vehicles to save money on development and production costs. Some were sexy two-doors like the DeTomaso Pantera and Qvale Mangusta while others were would-be Land Rover competitors simply called Laforza. But none of those vehicles hold a candle to the intensely bizarre vehicle we have for you here – the 1986 Lands Precedent, an extremely awkward people hauler that was apparently designed as a proof-of-concept vehicle for a future production model. The owner currently has it listed for sale on Facebook Marketplace, where it has no doubt baffled the people who have stumbled across it.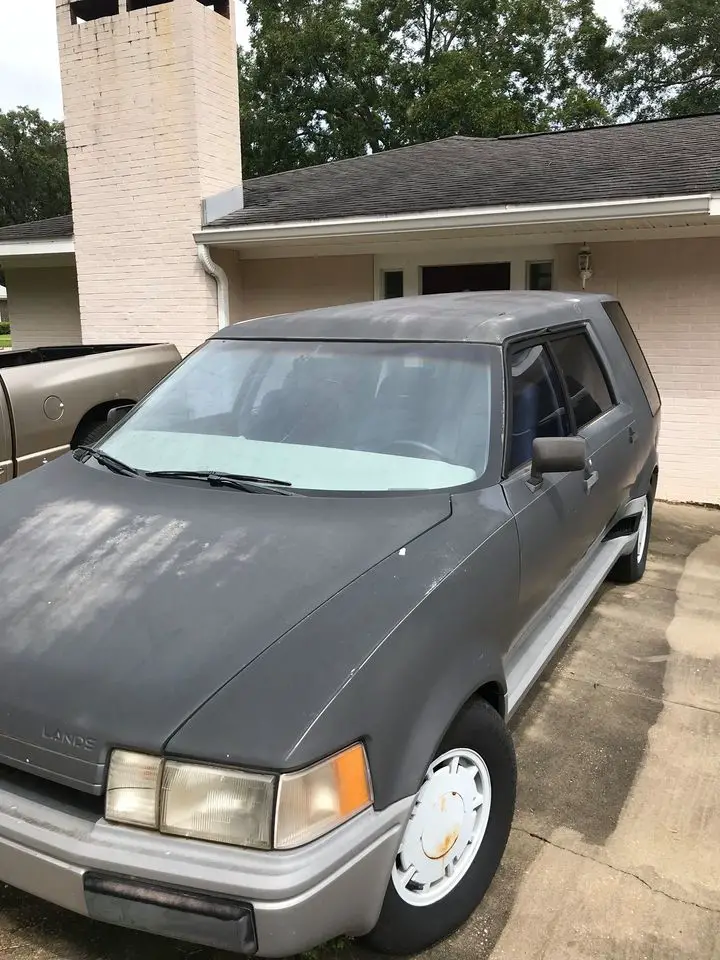 There isn't too much verifiable information about the 1986 Lands Precedent available online, nor are there any decent photos of the vehicle around, as the current owner seems to have not put much effort into taking good shots of the thing. What we do know is that Lands Motor Company produced just two of these prototype vehicles. Some sources say the company was based out of Elkart, Indiana while others claim the company operated out of Italy.
That latter bit of information would make sense, as it apparently features doors from a French brand Citroen. Either way, the van also boasts a Ford 5.0L V8 from that generation, the rear end of a Corvette, and a bespoke fiberglass body.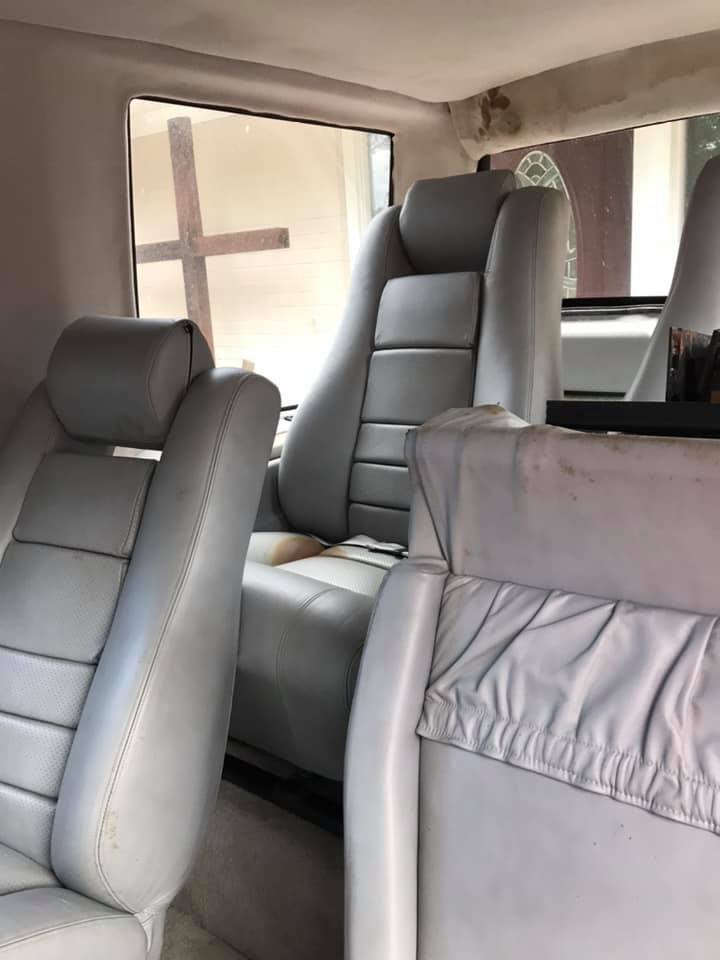 Production costs for the construction of both models apparently sailed north of $1 million – an unsurprising number, considering they were probably built by hand. That likely explains why this 1986 Lands Precedent seems to be deteriorating. It was a vehicle that was probably never meant to survive beyond a few short months. That said, it seems pretty well equipped, possibly because the company wanted the Precedent to serve as a luxury people mover.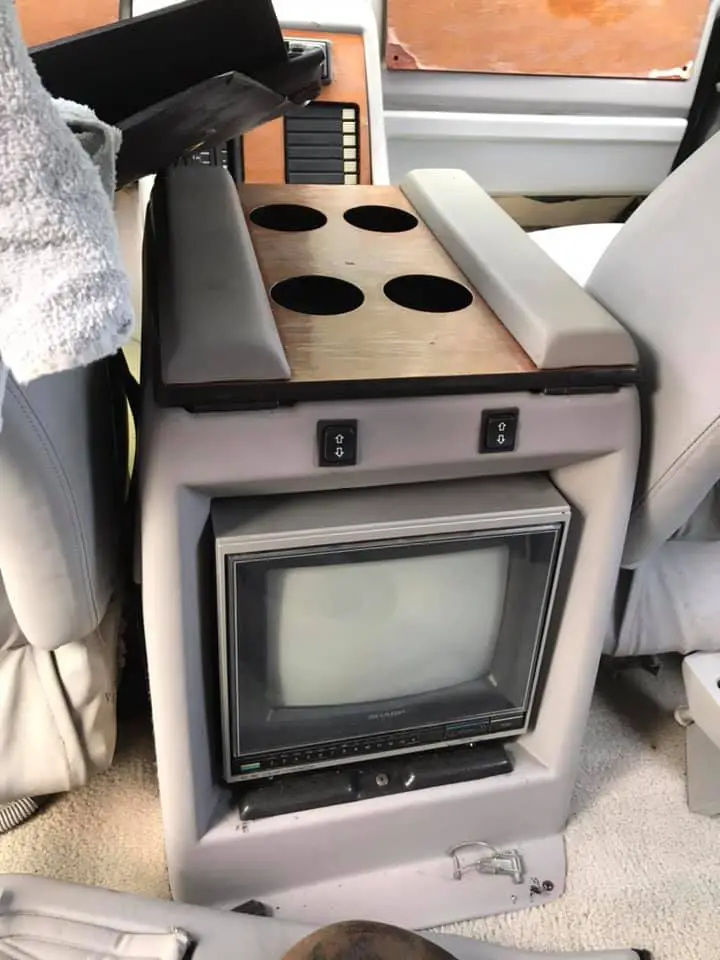 There's second and third row captain's chairs covered in leather, which is a functionality not commonly seen on even the most modern minivans. Additionally, it hosts a black-and-white TV between the front seats and has an electric liquor dispenser somewhere inside the cabin, a feature that would have undoubtedly made the 1986 Lands Precedent an interesting place to spend time.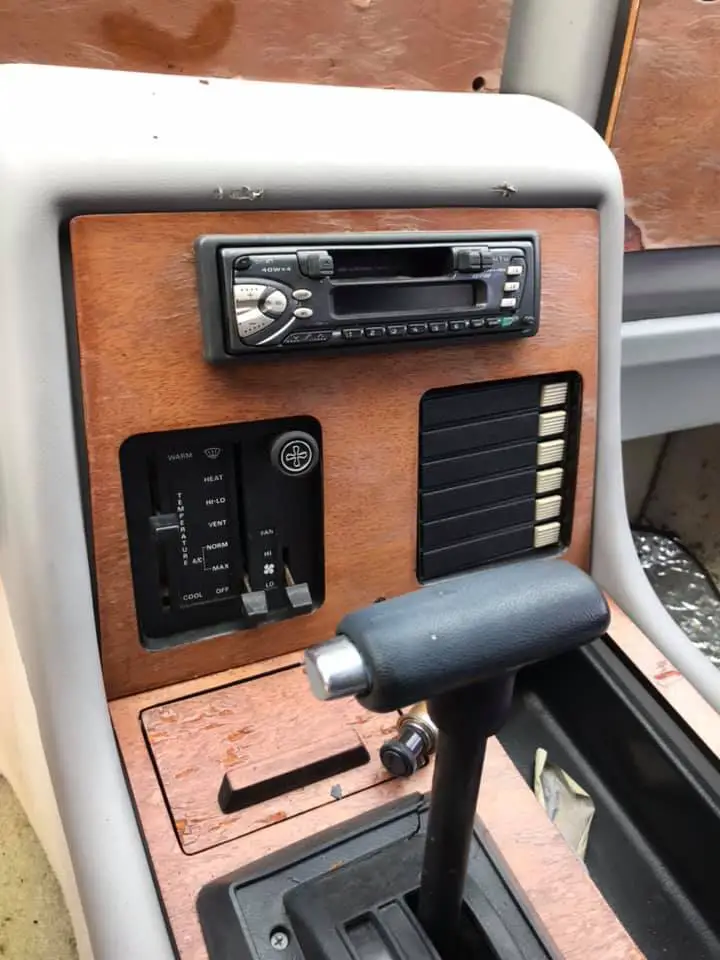 The cockpit of the 1986 Lands Precedent is adorned in wood and featured a cut-out for a single DIN audio head unit, which appears to have been upgraded at some point in the past. Nothing is known about the powertrain other than the fact that it packs the Ford 5.0L V8 from that era, which was installed in rear-wheel drive vehicles like the Ford Mustang. Based on this picture, we can safely say that it was paired to an automatic transmission.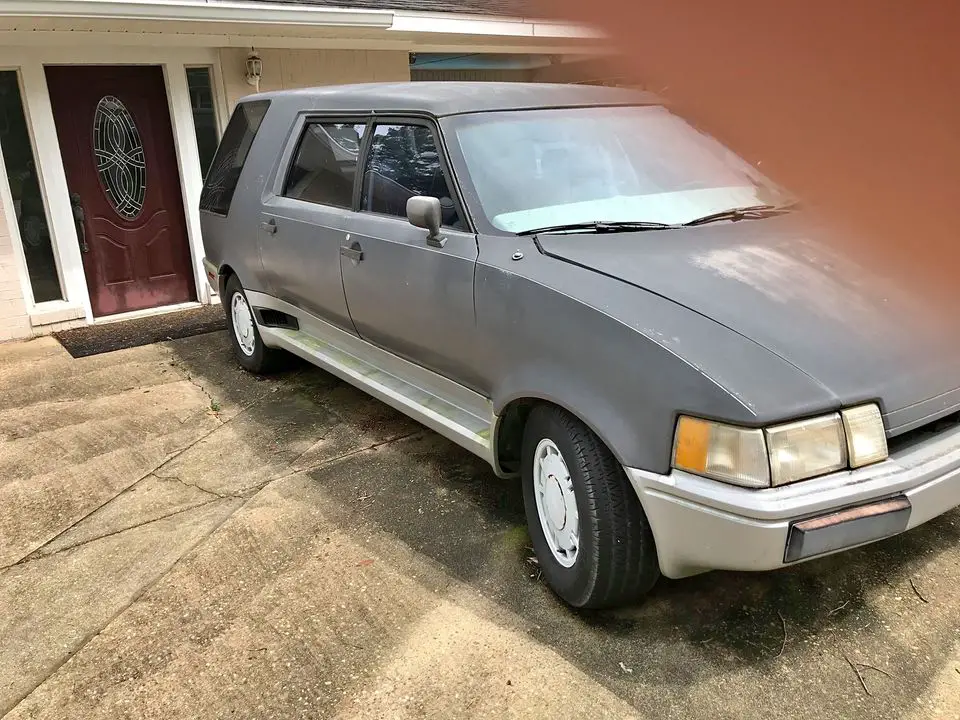 It isn't clear if this particular 1986 Lands Precedent is even drivable, but the unconventionally styled automobile apparently has slightly over 6,000 miles on the odometer. The owner currently has it listed for $9,500. Given its rarity, there's really no way to properly determine a fair market value for the thing, but someone may be crazy enough to take it off the seller's hands. After all, it is an extraordinarily unique vehicle, though we're not sure if its uniqueness is a good thing.
We'll have more unique Ford-powered vehicles like this to share soon, so subscribe to Ford Authority for more Ford news coverage.