For many Americans, the Autobahn represents an alluring fantasy: a highway where drivers can just hop on and go as fast as they want. In reality, the German highway system does have speed limit restrictions in certain areas. That said, drivers can and do push their cars to the limit where it is legal to do so, and automotive outlets often get in on the action too, which is why we now have video of a Ford Mustang Shelby GT350 going quite fast on the famed highway.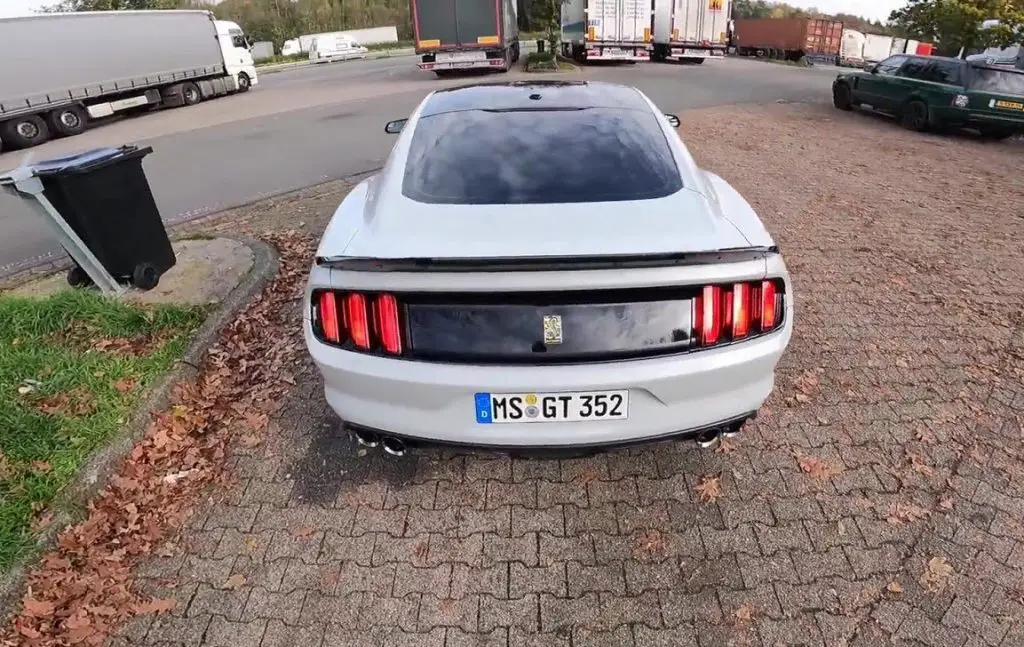 There really is no ambiguity as to what happened in this video. A helmet cam got attached to the driver, who walked around the Mustang Shelby GT350 before getting in and driving right onto the highway, making one attempt at a top speed run before trying again, with the second result likely yielding the desired results. On this particular section of the Autobahn, there is apparently no speed restriction in place, and fortunately for the driver, traffic seemed pretty light.
Either way, the S550 Mustang Shelby GT350, discontinued after the 2020 model year, was powered by the Ford 5.2L Voodoo V8 engine mated to a six-speed manual transmission. Output stands at 526 horsepower and 429 pound-feet, though the video curiously claims a 533 horsepower output.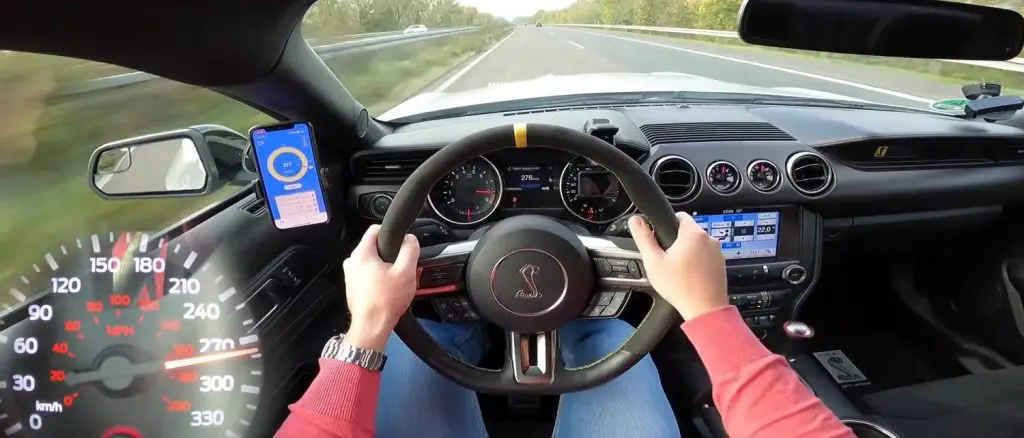 In any event, the Mustang Shelby GT350 eventually gets up to an impressive speed, topping out at around 170 mph. That's very close to its upper limit, as publications like Car And Driver have taken the track-focused Shelby up to 180 mph, making this run on the Autobahn a pretty successful outing.
The whole thing reminds us of Ford's awesome ad for the last-gen Shelby GT500, which was set in Germany. Either way, watch the video for yourself just below.
We'll have more cool videos like this to share soon, so subscribe to Ford Authority for the latest Ford Mustang news, Mustang Shelby GT350 news, and ongoing Ford news coverage.