We've covered Ford's "human-centered" design process at length in the past, including how it influenced the design of the 2021 Ford F-150. So it's really no surprise that Ford took this approach when designing the 2021 Ford Bronco and Ford Bronco Sport as well. What is interesting about these two new vehicles, however, are the unconventional methods Ford used to design them, which it outlined in this new video.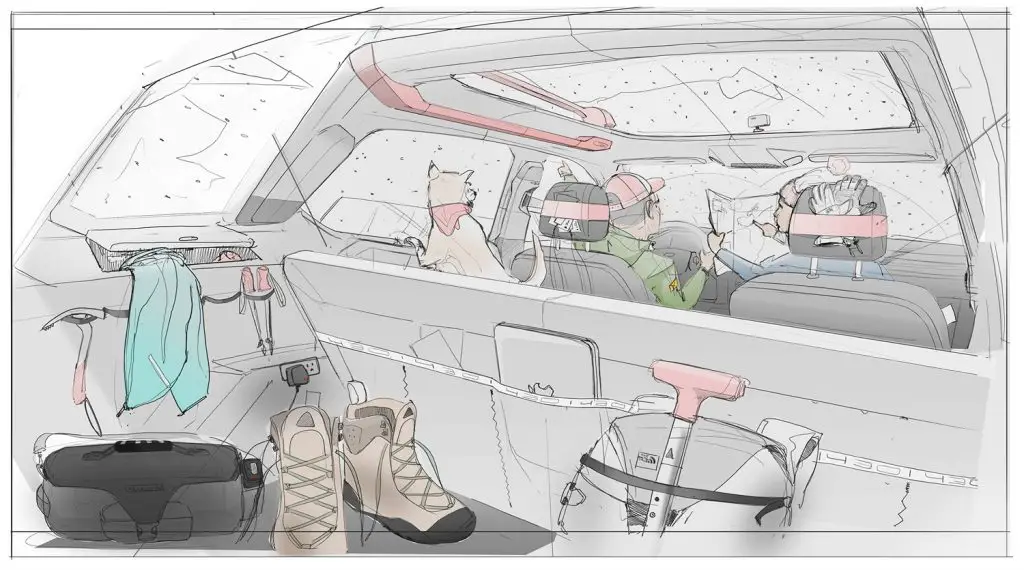 Ford knew from the start that bringing back the iconic Ford Bronco was going to be a delicate process given its popularity with enthusiasts. The expectations would be incredibly high, as would the price of failure, so it had to nail the design, obviously. "The nature of the program required us to approach things differently," said Bill Mangan, Bronco chief interior designer.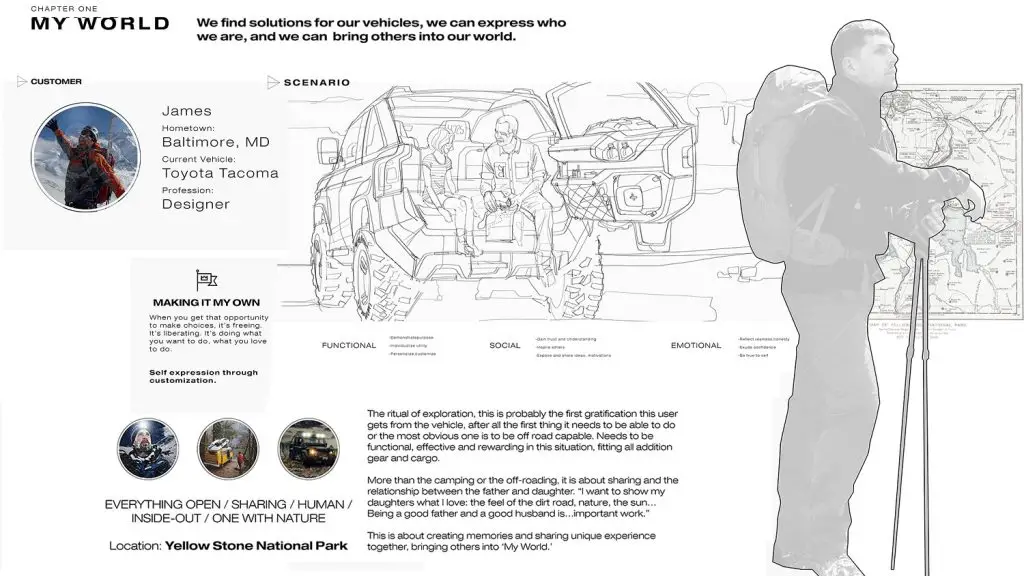 "It was really important to get in our customer's minds and have a detailed knowledge of how they use the vehicle," said Scott Anderson, Bronco interior design manager. That's where the human-centered design process came into play – instead of waiting for things like surface models, 3D millings, or clay models, designers starting drawing people in little vignettes, or scenes showing how people would use their 2021 Ford Bronco in real life.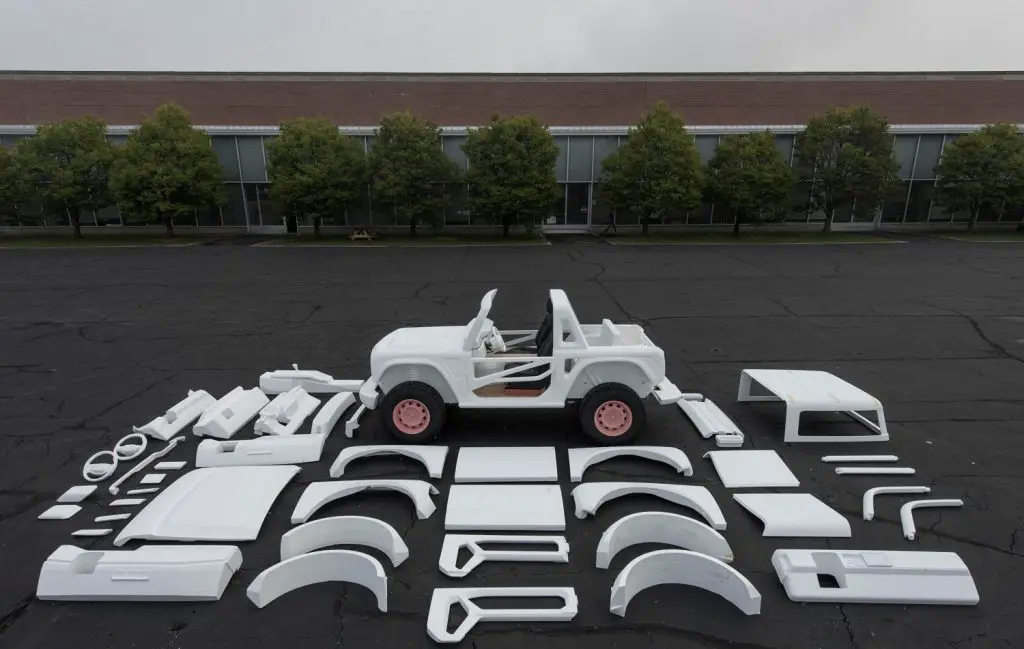 The idea was to understand the needs and wants of Bronco and Bronco Sport buyers, as well as what sort of equipment they would be hauling in their vehicles and what kinds of activities they enjoy. From there, crude foam and paper mockups were created to use in discussions with engineers to discover how or if these ideas could be translated to the production models.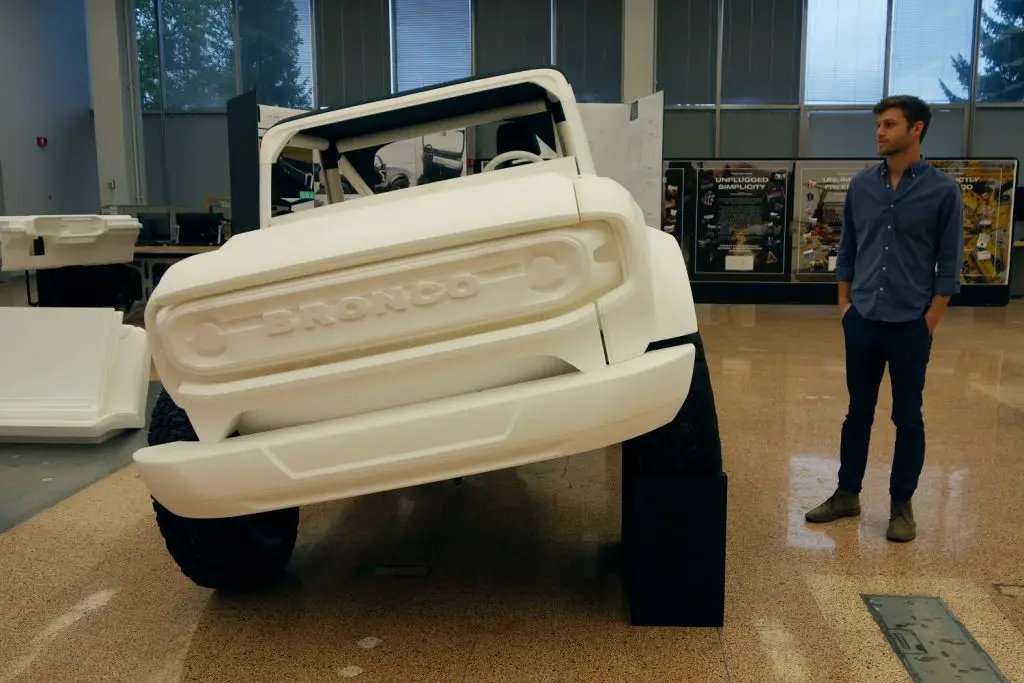 Using virtual reality, things could be changed nearly instantly, and it also provided a realistic background for the at-the-time imaginary Bronco, complete with birds chirping and a cool breeze blowing. This allowed designers to "feel" what a prospective buyer might, as well as speed up the development process greatly. As an added bonus, this innovative and unconventional design process is also cheaper than traditional methods.
Needless to say, it also resulted in a pair of pretty cool vehicles that have attracted not only the interest of long-time Bronco fans, but also those that would have never previously considered buying one in the first place.
We'll have more on the Bronco and Bronco Sport soon, so be sure and subscribe to Ford Authority for more Ford Bronco news, Bronco Sport news, and around-the-clock Ford news coverage.