The 2021 Ford Bronco promises to be a very capable off-roader, which when combined with the exploding popularity of overlanding and camping, will certainly make sleeping in one a popular pastime. Thus, it should really come as no surprise that the sixth-gen Ford Bronco was designed specifically to accommodate in-car camping, as we reported back in November. But now, Ford Authority has learned all the specifics related to 2021 Ford Bronco camping that prospective campers will want to know.
2021 Ford Bronco Sleeping Dimensions

| Longitudinal (front-to-back) | 6 ft 6 in |
| --- | --- |
| Longitudinal With Tailgate Extender (front-to-back) | 8ft 1.4in |
| Diagonal | 7 ft 6 in |
| Diagonal with tailgate extender | 8 ft 9 in |
| Width | 3 ft 7 in |
| Additional space | 10 inches additional elbow room in door area |
As is clear from these dimensions, the 2021 Ford Bronco camping situation looks pretty solid, even for taller folks. The Bronco provides 6 feet, 6 inches of sleeping space, front to back, and up to 8 feet, 1.4 inches with the optional tailgate extender. Diagonally, campers have 7 feet 6 inches of space, or 8 feet 9 inches with the extender, which is more than enough room for everyone – even an NBA center.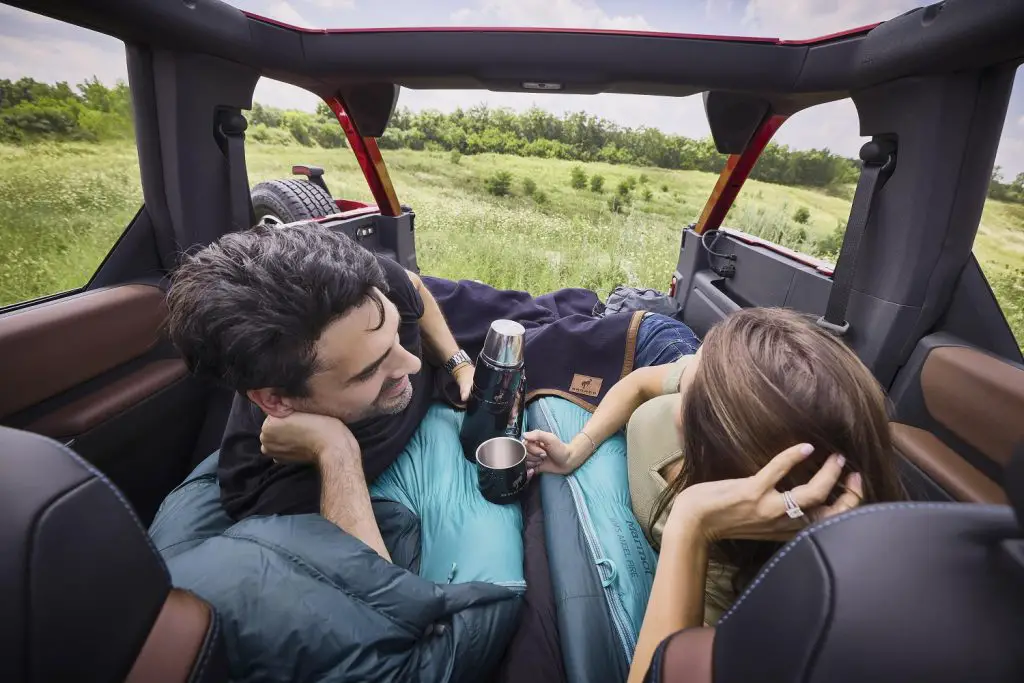 Width-wise, the Bronco provides 3 feet, 7 inches of space, which is enough for two people to sleep side-by-side. Plus, there are 10 additional inches of elbow room in the door area if needed. However, depending on how the Bronco's occupants sleep, things could be a little more or a little less cramped.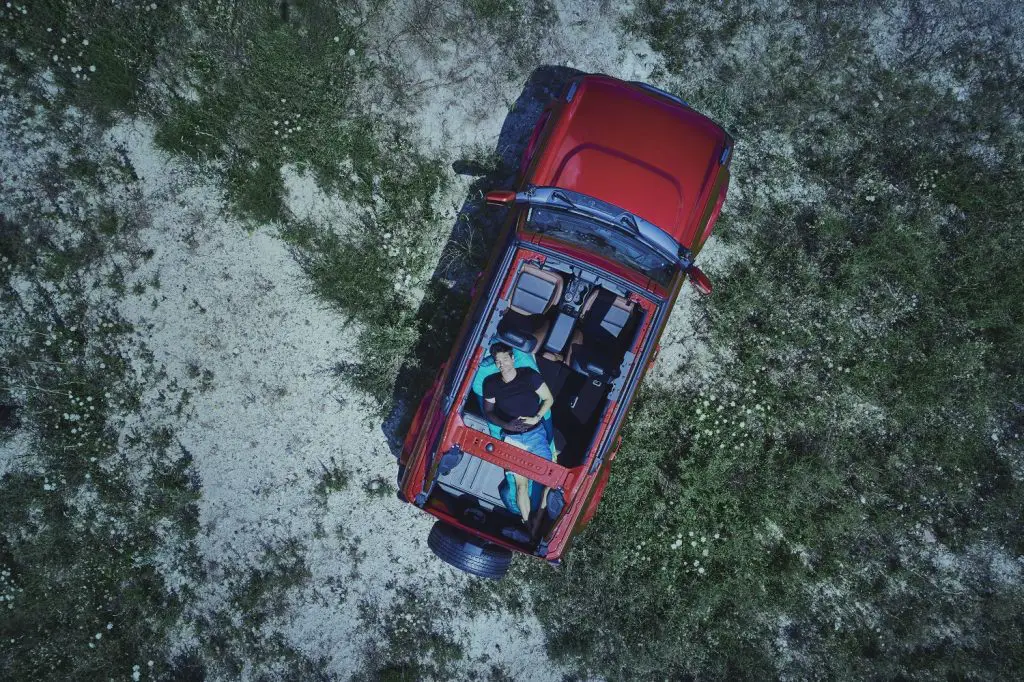 To fit two people comfortably, occupants will need to sleep longitudinally. Sleeping diagonally cuts down on the width considerably, but leaves enough space for one person and perhaps a dog, depending on how large of a canine it is. Sleeping longitudinally or diagonally with the tailgate extender makes the available space longer, but the camper's feet or head will be exposed. The extender itself measures in at one foot, 7.64 inches deep/long, and 3 feet, 1.56 inches wide.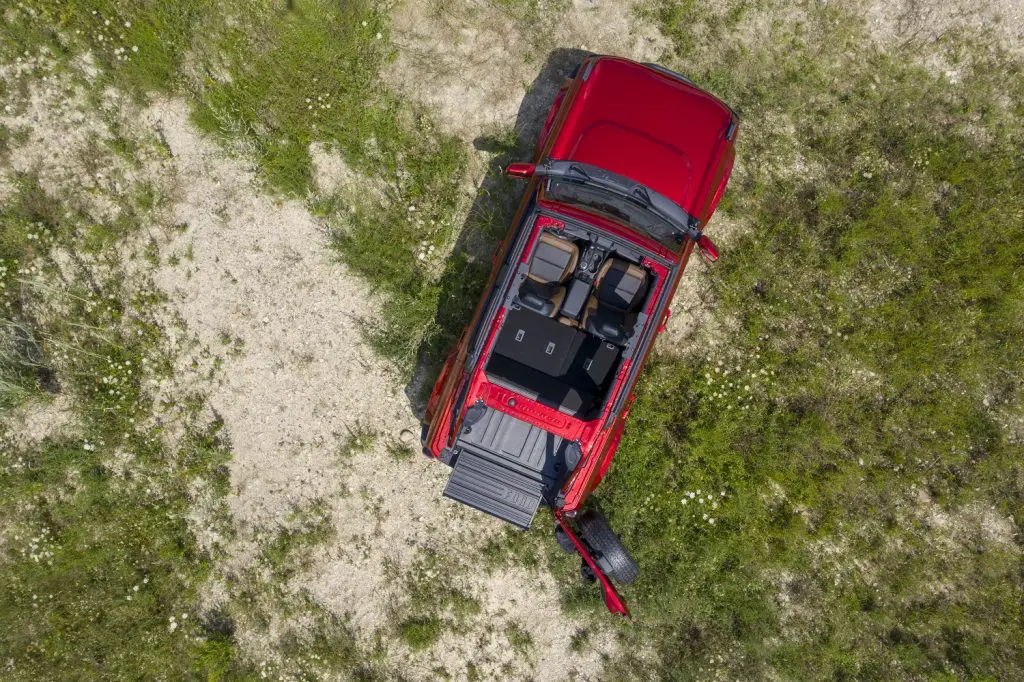 If more room is needed, an additional 21-square-feet of space can be obtained by folding down the rear seats and pushing the front seats forward. And for those that want to watch the stars, the Bronco's various tops can be removed to reveal the 13.3 square foot open-top to provide best-in-class second row and overall openness.
We'll have more on the Bronco soon, so be sure and subscribe to Ford Authority for more Ford Bronco news and around-the-clock Ford news coverage.