The 2021 Bronco Sport is available with larger tires, depending on what trim buyers opt for, but as we've seen time and time again, many will inevitably stuff even bigger rubber underneath the new crossover. And while the model is just beginning to hit dealer lots, someone's already done just that – install a large set of off-road tires on this 2021 Bronco Sport Outer Banks.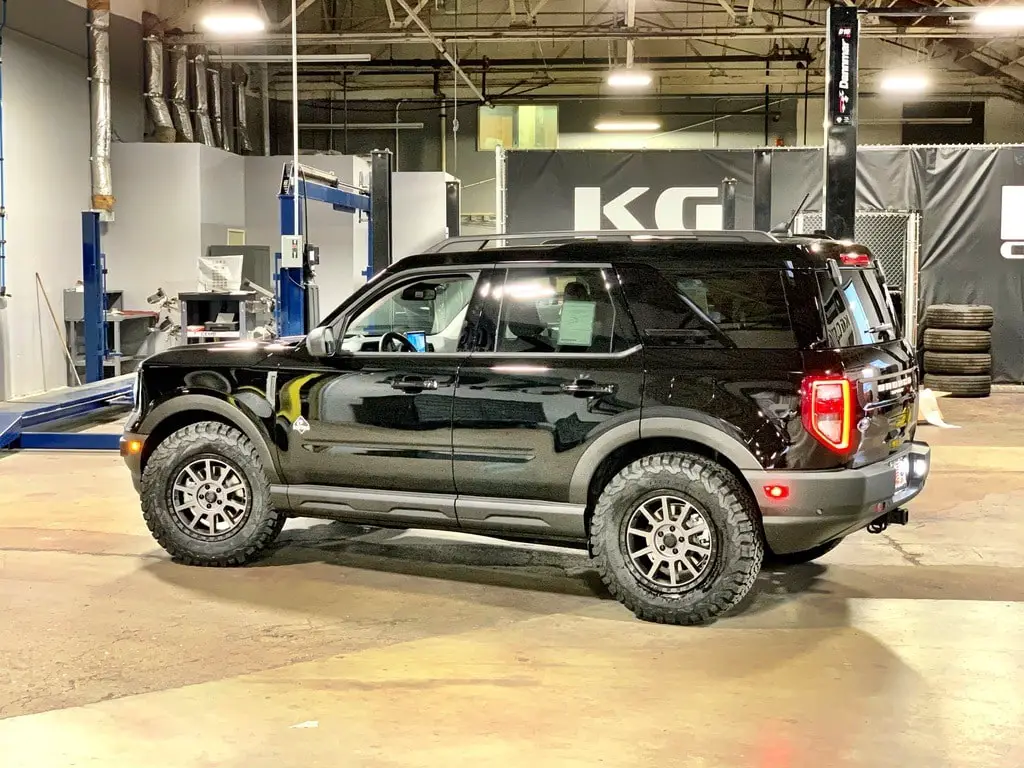 These pictures were posted to the Facebook group Ford Bronco 2021 by Kristopher Serrano of ALPHAequipt Wheels, and show just what's possible with an unlifted 2021 Bronco Sport Outer Banks, which comes equipped with 18-inch wheels and 225/60-series rubber. This particular model, however, has received a set of 17×7.5 ALPHAequipt Foxtrot wheels and larger BFGoodrich 245/65 tires, which gives the little crossover and an entirely new look.
According to Serrano, the beefed-up Bronco Sport's new rubber doesn't rub against anything when the wheel is turned lock-to-lock, nor does it affect the speedometer, which is great news for anyone looking to add a little more sidewall to their rides. It also suggests that the overall diameter remains the same or very close to stock. That makes this upgrade a no-brainer because the new set of rolling stock completely transforms the look of the already-rugged Bronco Sport.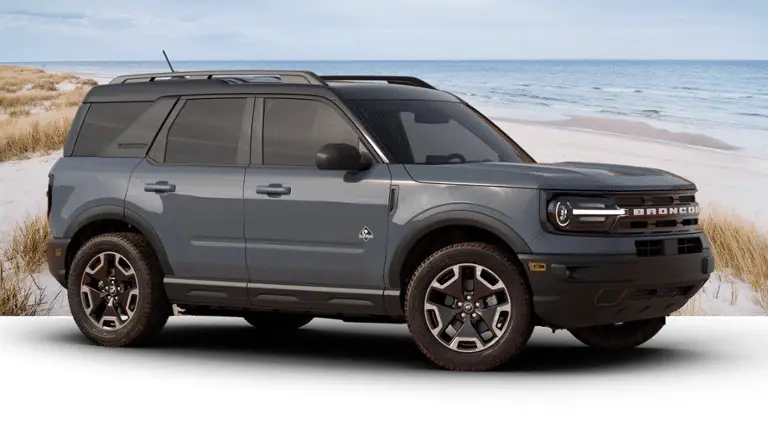 Of course, this is just the beginning of what's to come in terms of Bronco Sport modifications. Soon, we'll see a bevy of lifted models with beefy tires, big bumpers, and other assorted off-road accessories dominating the roads. But that's precisely what Ford had in mind with the baby brother of the more hardcore 2021 Ford Bronco – build something smaller, more affordable, and a bit easier to live with that can still take its owners on proper adventures when called upon.
We'll have more on the Bronco Sport soon, so be sure and subscribe to Ford Authority for more Ford Bronco news and continuous Ford news coverage.