Though it's still somewhat hard to believe, we're currently living in a world where Ford no longer sells new sedans in the United States – only trucks, SUVs, and crossovers, plus the Ford Mustang. But in Brazil, a place known for producing some rather interesting pickups, a company called Tropical Cabines has built easily one of the strangest things we've ever seen – a Ford Super Duty sedan.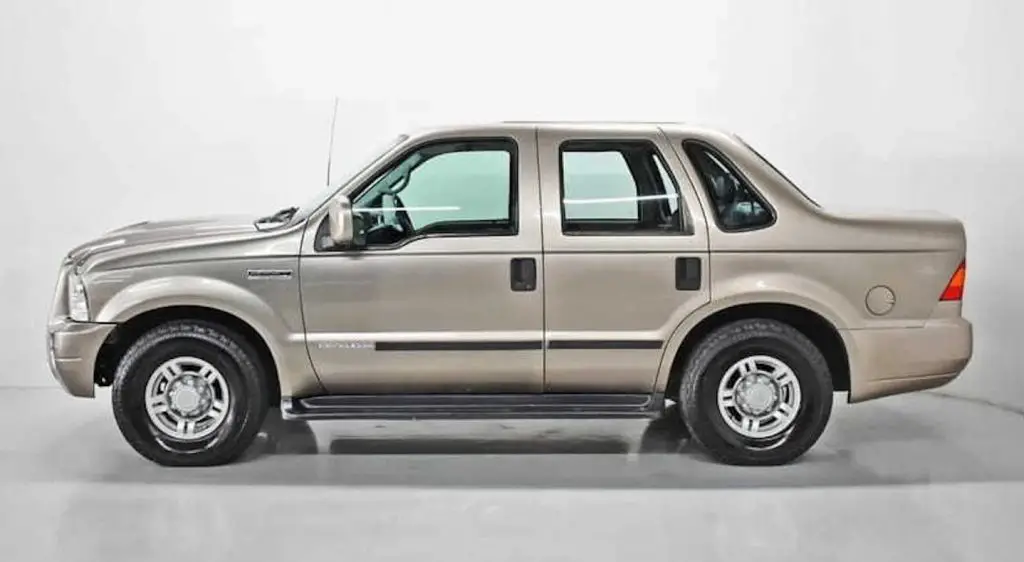 Many automakers have turned cars into trucks and SUVs into "coupes," but what about transforming a large pickup into a car? Well, it has happened at least once, and we know this because we're looking at it. Unfortunately, Tropical Cabines' web site is currently down for maintenance, but there is a little bit of information regarding this crazy mashup – dubbed the Tropiclassic – floating around online.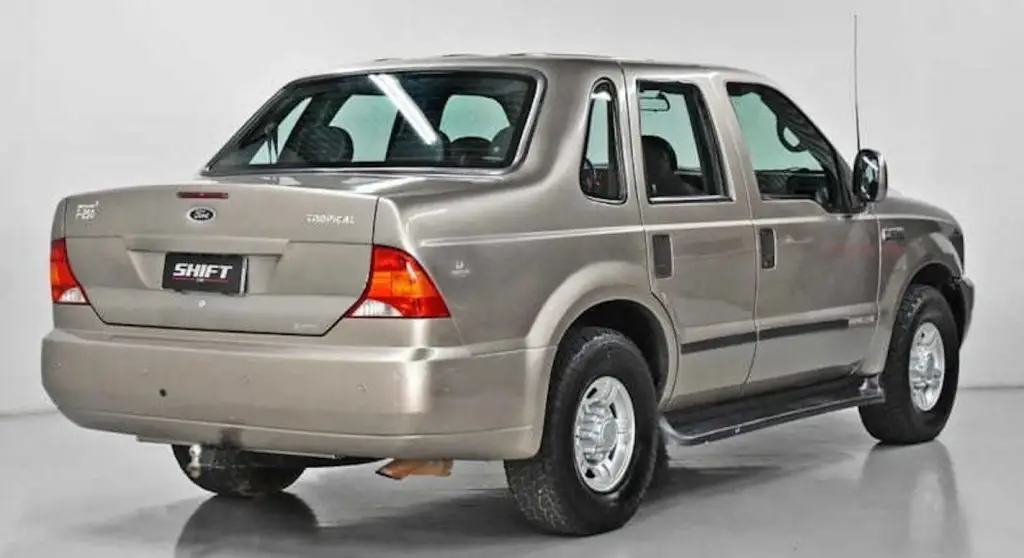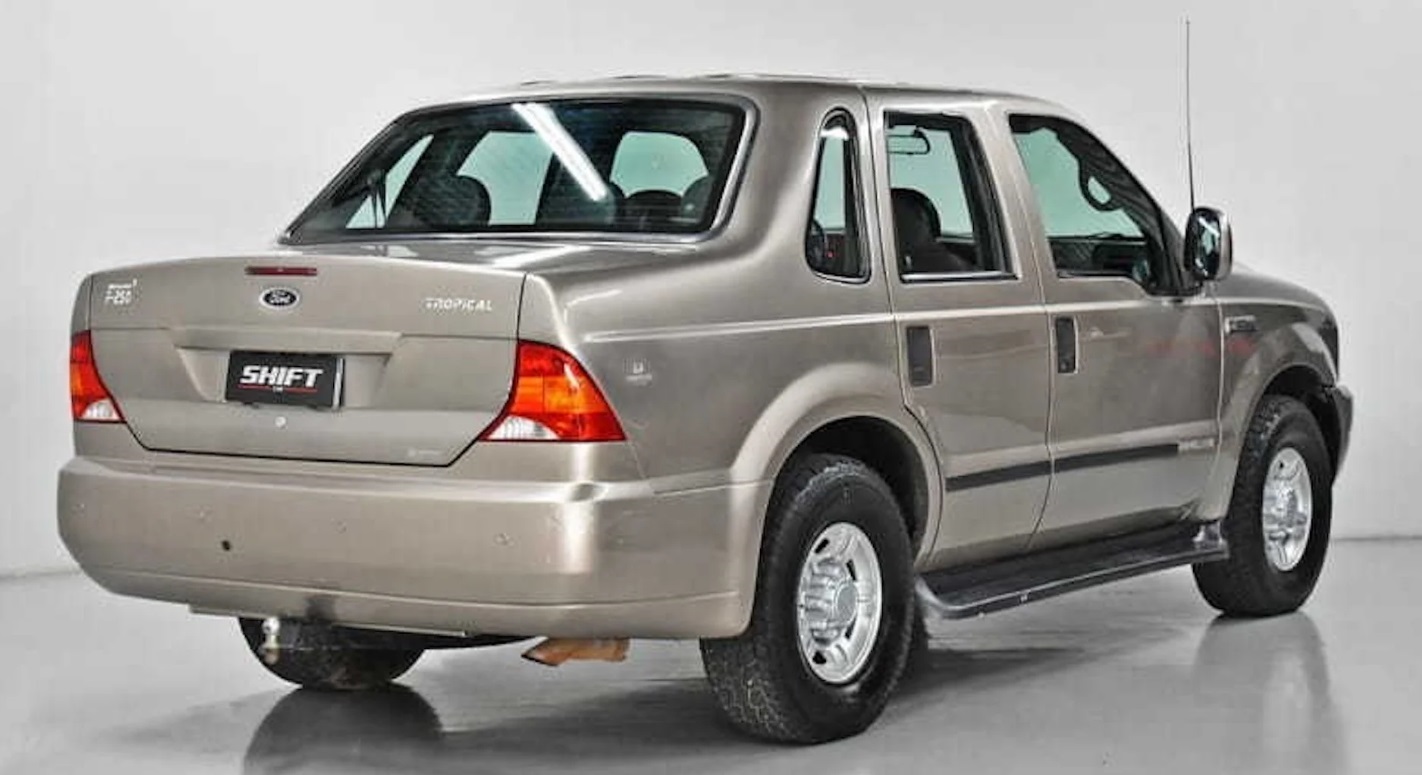 Somehow, this Ford Super Duty sedan has been in existence since 2001, and yet, we're just discovering that fact. The Tropiclassic is just another conversion vehicle that was once in Tropical Cabines' lineup, which also includes the Tropicampo cab extension and Tropivan SUV conversion. Apparently, the company created these truck/cars by chopping up chassis cabs and filling the void with bodies built in-house.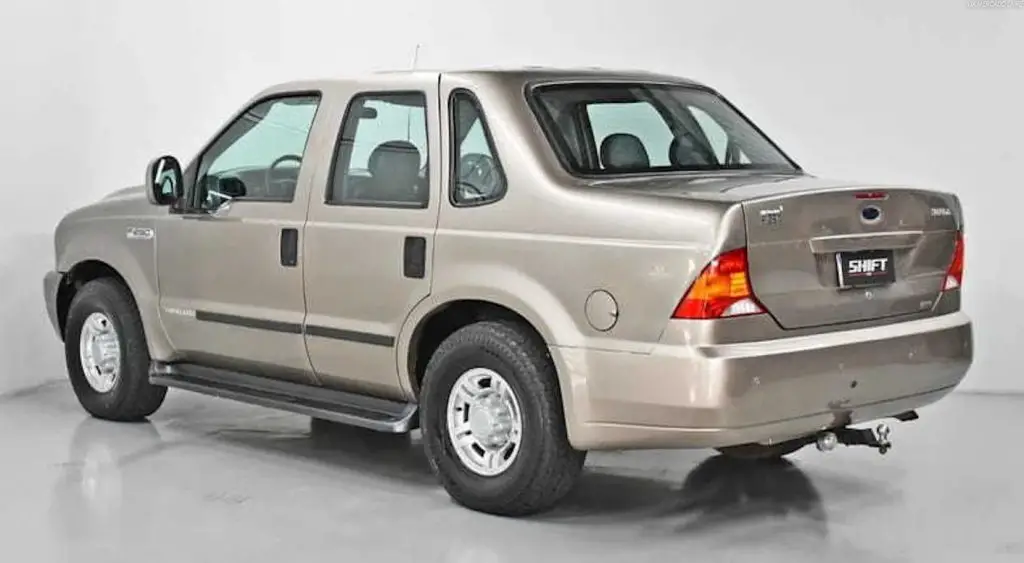 The bodywork, including the custom front-end, is fashioned from fiberglass, while the rear of the Tropiclassic was lifted straight from a Ford Focus, though it's obviously been heavily modified to make it fit the much-larger Super Duty. Regardless, the interior of this truck sedan looks very much like the cabin of a stock Ford F-250, despite its very custom bodywork.
If all of that isn't bizarre enough, the Tropiclassic was also available with two turbodiesel engines never offered in the U.S.-spec Super Duty – a 3.9L Cummins B-Series and 4.2L MWN (Navistar) inline-six.
The result is one of the most unique, um, vehicles we've ever come across, though we can't imagine too many people rushed out to buy one. After all, as much as we love sedans, turning a big old pickup truck into one and removing its utilitarian bed in favor of a trunk just doesn't make a whole lot of sense from a practical standpoint.
We'll have more crazy creations like this to share soon, so be sure and subscribe to Ford Authority for the latest Ford F-Series news, Ford Super Duty news, and continuous Ford news coverage.
H/T: The Drive