Each year, Axalta – a global supplier of liquid and powder coatings – names one special hue the "Global Automotive Color of the Year." The 2021 Color of the Year is a complex shade called ElectroLight, a green-yellow hue that Axalta says "evokes a blend of sporty design elements with functional performance and offers great versatility when combined with two-tone charcoal color accents or matte finishes on a variety of mobility solutions." But there's more to the 2021 Color of the Year than just looks.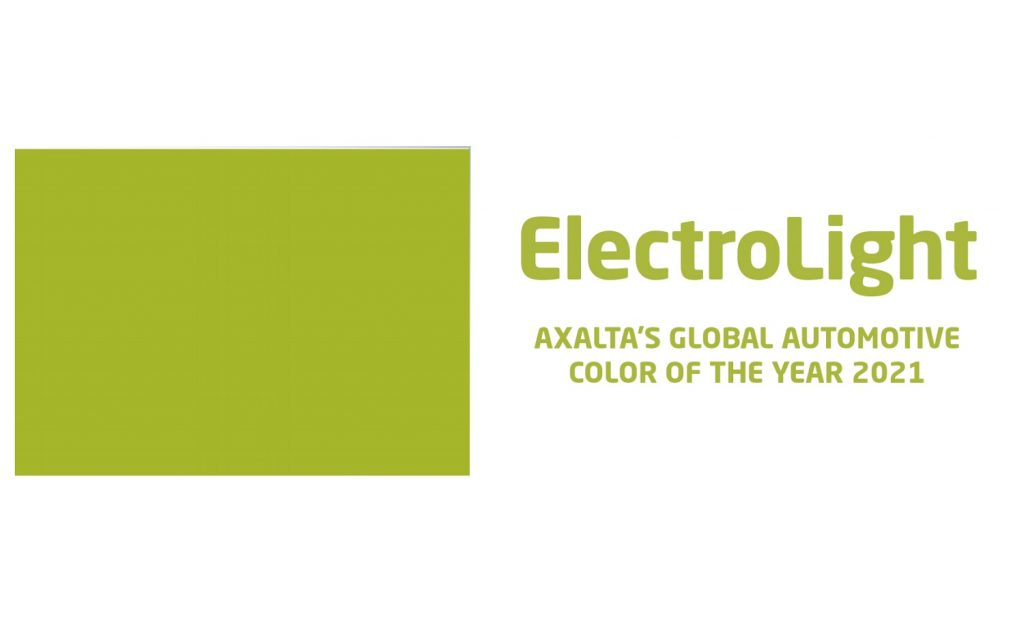 ElectroLight is also formulated with reflective properties that make it highly visible to light detection and ranging (LiDAR) systems, while its layer structure and pigment content are easily transmissible by radio detection and ranging (radar) systems. ElectroLight also meets industry safety standards and improves the performance of both types of systems, making it a stand-out color option in both trend and technology.
"Offering innovative products that are ahead of the curve is what we live and breathe every day at Axalta," said Hadi Awada, a senior vice president at Axalta. "ElectroLight is another step toward illuminating a path for a green future for all types of vehicles, including autonomous vehicles. Formulated with mobility-sensing technology, ElectroLight combines a passion for individualization with coating science into a functional, expressive, and dynamic color."
"Our 2021 color evokes sustainability, happiness, and safety. ElectroLight is at the forefront of today's color trends while anticipating emerging technology advances," said Nancy Lockhart, global product manager of color at Axalta. "Consumers are looking for a breakout color and ElectroLight manifests this while bringing a progressive approach to automotive styling and design."
While Axalta notes that exotic colors like ElectroLight are becoming more popular with consumers, its 2020 Global Automotive Color Report also shows that white is still the most frequently purchased automotive color across the globe – making up 38 percent of all cars sold. Things don't get much more vibrant from there, as black ranks second at 19 percent, followed by gray at 15 percent, and silver at 9 percent.
We'll have more insights like this to share soon, so be sure and subscribe to Ford Authority for around-the-clock Ford news coverage.