There's a reason why we're constantly reminded to watch out for motorcyclists – folks riding two-wheelers are constantly getting run into by other motorists who simply don't see them. Or, at least claim not to. We're not entirely sure that was the case when this Ford F-150 driver clipped a motorcyclist cruising down the highway recently, but we do know that his actions thereafter won't exactly look good in court.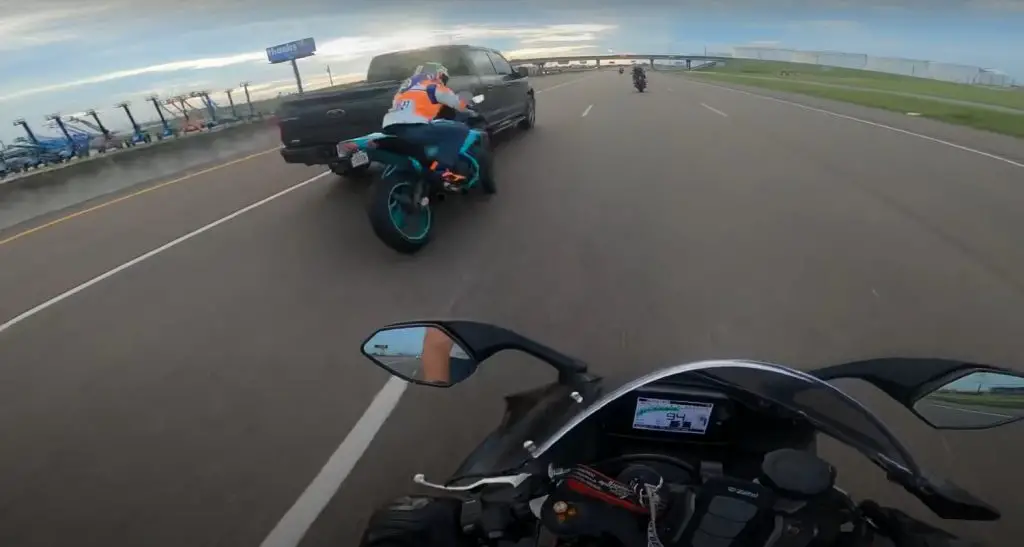 The incident, which was originally posted to Reddit, shows a trio of riders headed down the road on what appears to be a normal, mundane cruise. Suddenly, however, a Ford F-150 appears in the fast lane traveling at a high rate of speed. The truck is clearly trying to pass the slower-moving bike (which was traveling at nearly 90 miles-per-hour) in the same lane, which is obviously dangerous, and winds up clipping the rider in the process.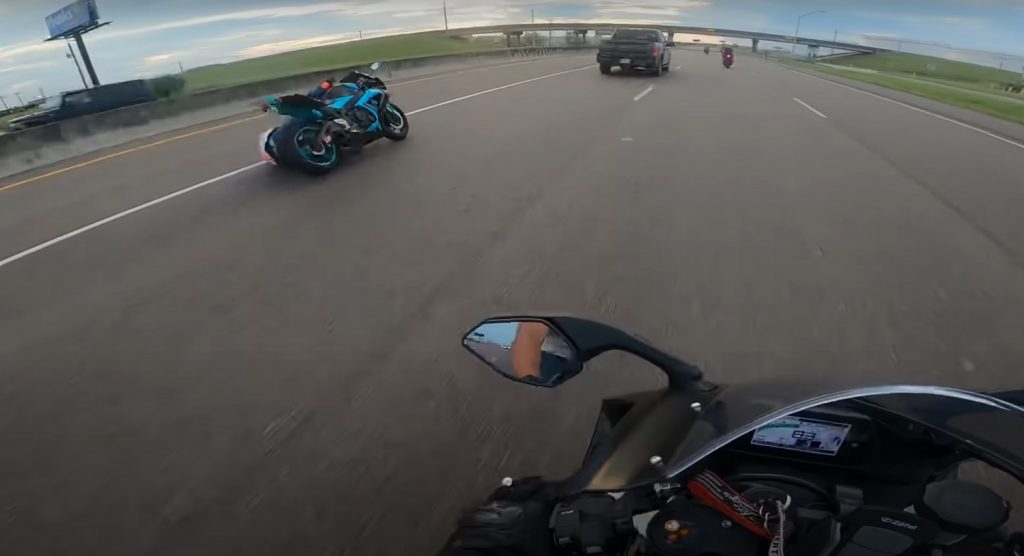 The resulting tap sends the motorcyclist reeling to the left side of the bike, desperately trying to hang on. Unfortunately, he's unable to do so and takes a nasty-looking tumble to the pavement while the bike slams into the guardrail. This accident looks bad, but thankfully, it appears that the rider is OK. The biker that shot this footage stated that he's "doing great," and only suffered a bit of road rash and some scrapes.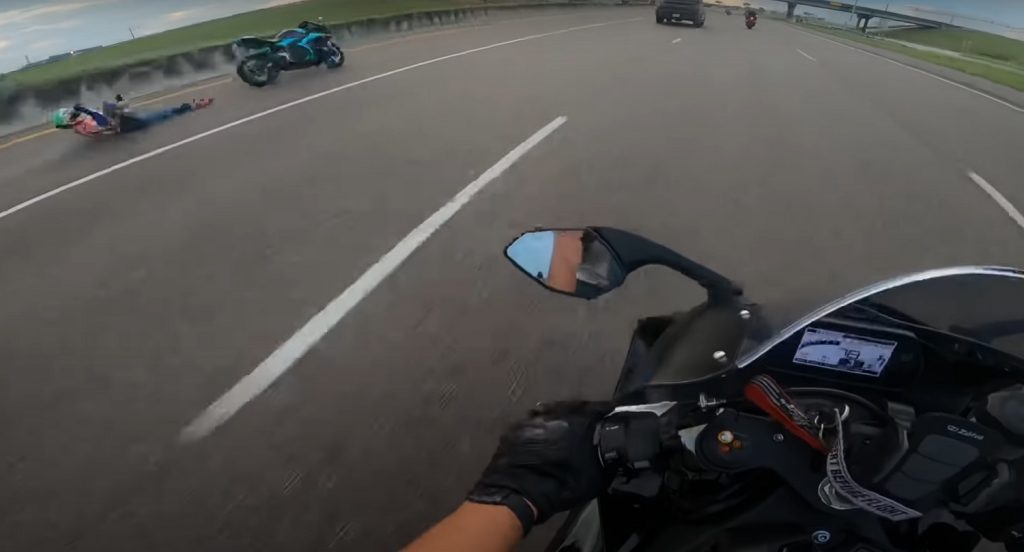 That's pretty amazing considering the high-speed nature of this crash, but we can credit the rider's safety gear and a little bit of luck for that. Unfortunately, the Ford F-150 driver opted not to stop and help and instead chose to try and run from the scene of the accident.
Two of the other bikers chased after him, however, and a few miles down the road, police were able to apprehend him. Unfortunately, that's all the details that have been provided so far, but we'd be interested to hear exactly what the pickup driver was thinking when he committed this act of aggression.
We'll have more crazy videos like this to share soon, so be sure and subscribe to Ford Authority for the latest Ford F-Series news, Ford F-150 news, and continuous Ford news coverage.