To date, we've received precious little information on the forthcoming all-electric Ford F-150. The automaker has confirmed that it will launch in mid-2022, and that it will be built at the new Ford Rouge Electric Vehicle Center. Otherwise, we have just a shadowy teaser image and a few testing videos of a prototype to go by. However, the National Highway Traffic Safety Administration may have inadvertently just revealed the new Ford F-150 EV name via its vehicle profile section.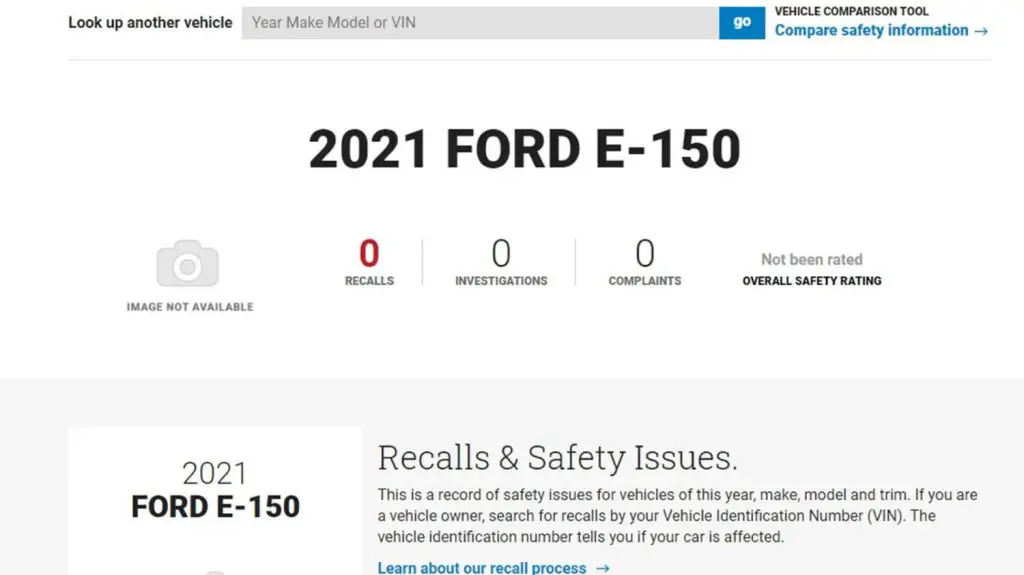 There, it has a page for the "2021 Ford E-150," strangely enough, with zero additional information listed. Reading the tea leaves, however, suggests that this could be the Ford F-150 EV name. Changing out the "F" for an "E" makes perfect sense for the forthcoming electric pickup, but Ford's typical method of naming EVs also includes appending "E" or "EV" to the name – just take the E-Transit and Ford Mustang Mach-E, for example.
If Ford has decided to name the all-electric F-150 the E-150, it will certainly cause some confusion, however, as it still produces the Ford E-Series E-350 and E-450, though those are full-size, rear-wheel-drive chassis cab (cutaway) and stripped chassis vehicles used for commercial applications in their most current form. The E-Series was originally a van, however, and Ford still owns the trademark for E-150 as a result.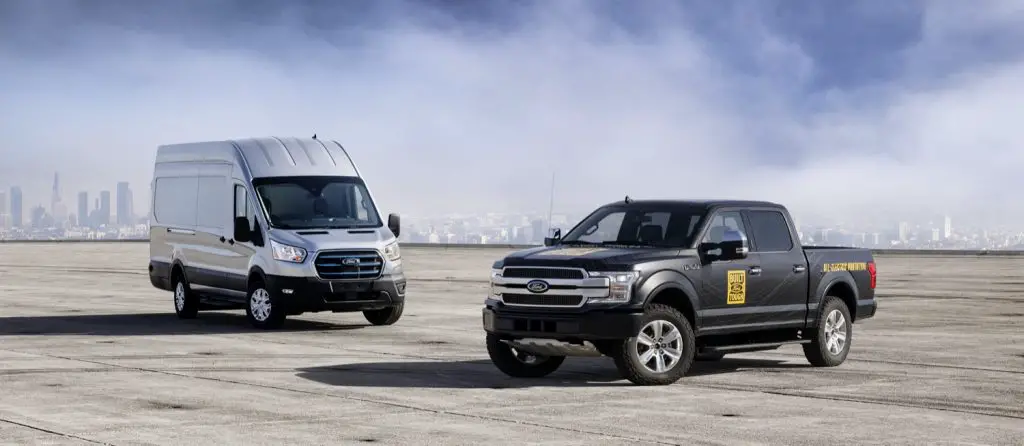 That name hasn't been used since the E-Series van lineup was replaced by the Ford Transit, following the 2014 model year, however. But it makes perfect sense to revive the E-150 name for the all-electric F-150, as Ford has already done with the Mach-E, which derives its name from the Ford Mustang Mach 1. Now, we'll just have to await further confirmation that this is what the first-ever all-electric F-150 will in fact be called.
We'll have more on this as soon as it's available, so be sure and subscribe to Ford Authority for the latest Ford F-Series news, Ford F-150 news, and 24/7 Ford news coverage.