As we've seen in the past, tracks can make a truck rather fun – on certain surfaces. This can include mud, snow, and dirt, but apparently not ice. At least, that's what YouTuber Stradman found out the hard way when he hung out with Heavy D of Diesel Brothers fame recently. Heavy loaned his buddy a set of tracks to install on his Ford F-150 Shelby Baja Raptor, but when he came across some ice, things got pretty sketchy.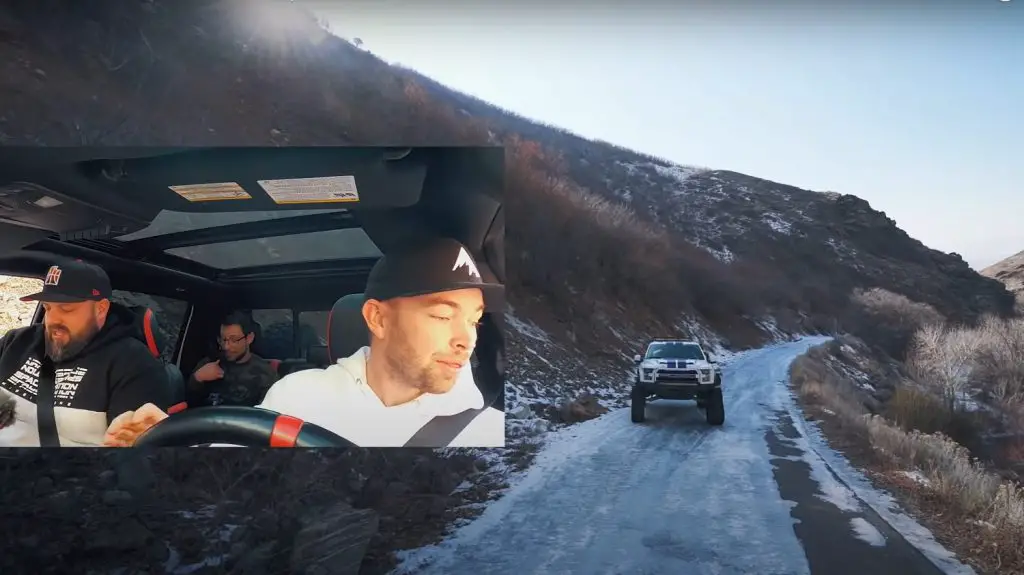 Making matters worse, that ice was located on a mountain road with a steep drop off. The Ford F-150 Shelby Baja Raptor begins to slide, which understandably freaks out both the driver and his passengers, the latter of whom quickly bail from the vehicle. Since the truck is completely sideways by the time it stops, Heavy D is forced to pull the Raptor straight using his also-tracked Ford Super Duty.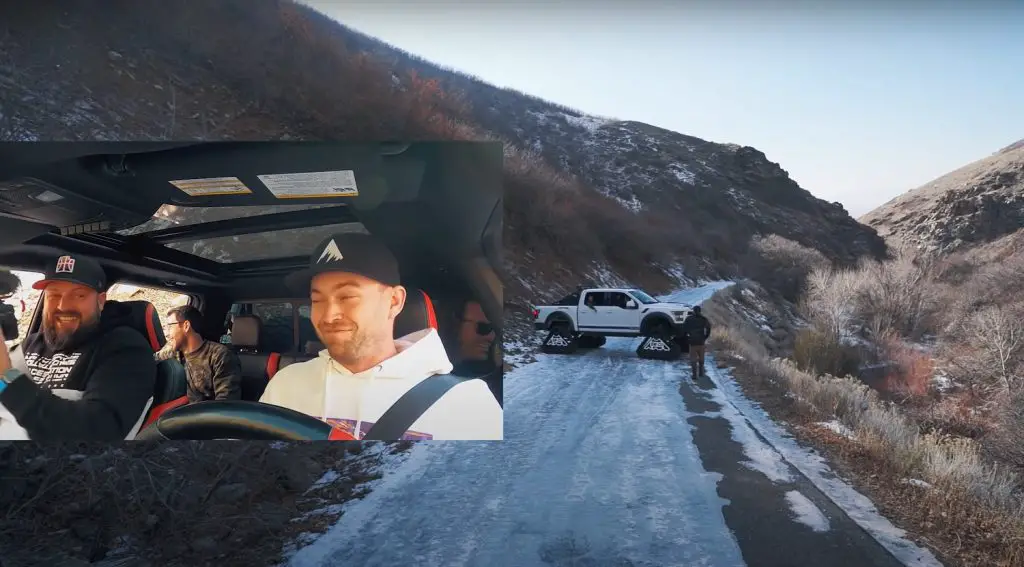 In all fairness, this is the first time Stradman has driven a tracked vehicle, and we're not so sure about his winter driving experience, either. Meanwhile, Heavy D lives out in Utah and drives stuff like this in these kinds of conditions all the time. Thus, perhaps we can blame this little incident on the driver and not the pickup.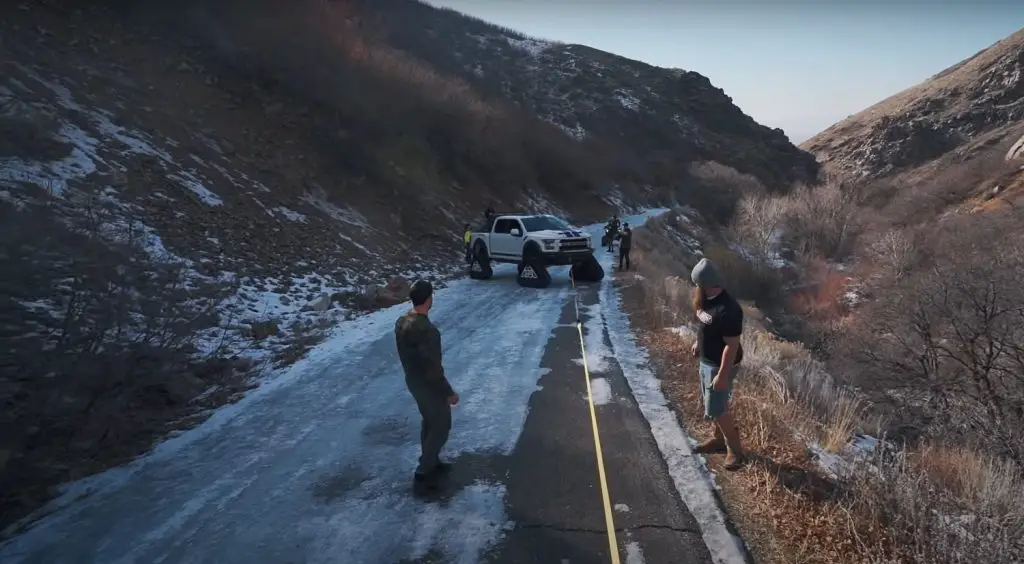 Making matters worse, the duo soon finds themselves struggling for traction higher up on the mountain thanks to very dry snow. Regardless, the trucks manage to keep moving along and finish out the day, despite the sketchiness of their adventure.
In the process, they also proved that despite what we've seen and heard elsewhere, tracks aren't always the best choice when we're trying to conquer off-road trails.
We'll have more cool videos like this to share soon, so be sure and subscribe to Ford Authority for the latest Ford F-Series news, Ford F-150 news, F-150 Raptor news, and around-the-clock Ford news coverage.