At first glance, the 2021 Ford Mustang Mach 1 Appearance Package and Handling Package might look somewhat similar. But these two packages are in fact quite different, with a variety of unique features and equipment. Thus, we thought it would be helpful to break down these two packages and what each offers, as well as the respective price of each.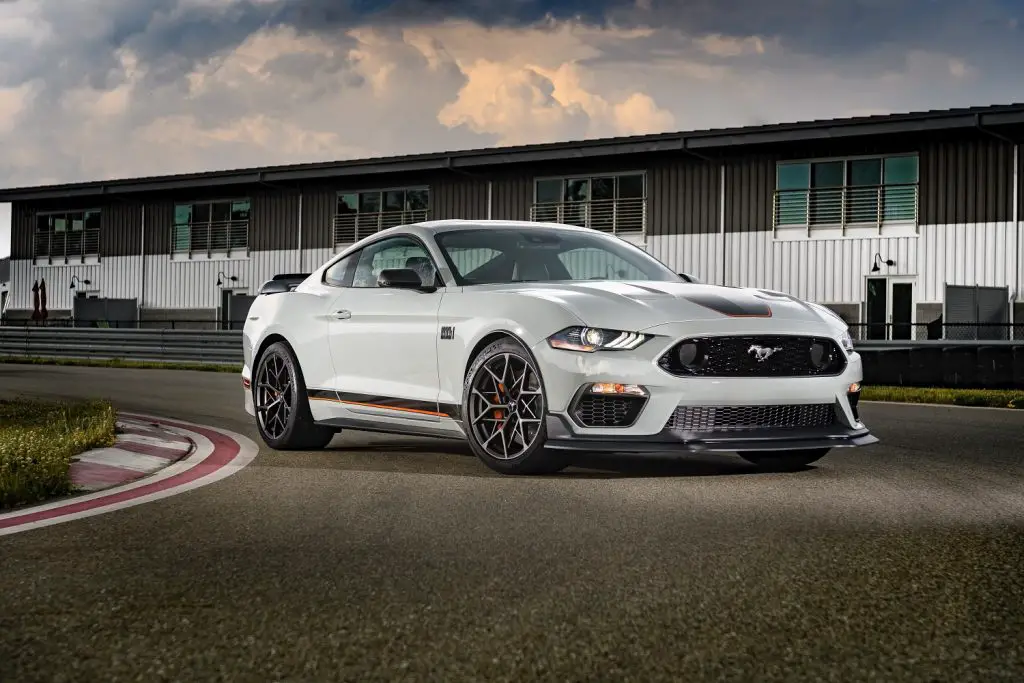 2021 Ford Mustang Mach 1 Appearance And Handling Package Comparison

| Mach 1 Appearance Package | Mach 1 Handling Package |
| --- | --- |
| $1,000 | $3,500 |
| Figher Jet Gray exterior color | Unique Tarnished Dark-painted wheels – 19×10.5in front, 19x11in rear |
| Ebony/Orange Interior | Michelin PS Cup 2 Tires – 305/30 Front – 315/30 Rear |
| Unique front seatback orange accent color | Adjustable top strut mounts |
| Unique orange brake calipers | Swing rear spoiler with Gurney flap from GT500 |
| Unique black/orange exterior hood and side stripe | Special chassis tuning |
| | Front splitter |
As we reported back in October, the Mustang Mach 1 Appearance Package comes with a host of exterior upgrades that give it a distinctive look, though it's also worth noting that the Appearance Package can be paired with the Handling Package, or each is available as a standalone option.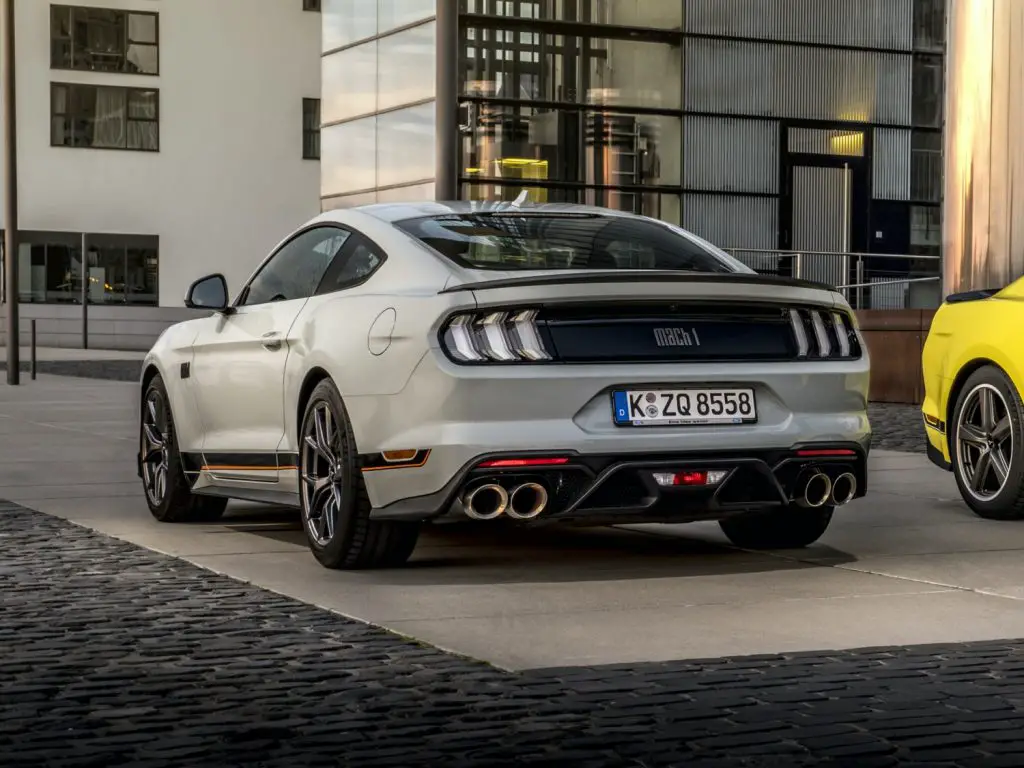 At a cost of $1,000, the Appearance Package adds Fighter Jet Gray paint to the Mach 1, along with an Ebony and Orange interior, a unique front seatback orange accent color, orange brake calipers, and a unique black and orange exterior hood and side stripes.
Meanwhile, the Mach 1 Handling Package costs $3,500 and focuses more on the performance side of things, though it does come with some very attractive unique Tarnished Dark-painted wheels that measure in at 19×10.5 inches in the front and 19×11 inches in the rear. As we reported recently, these wheels have a rather interesting history and an incredibly complex design.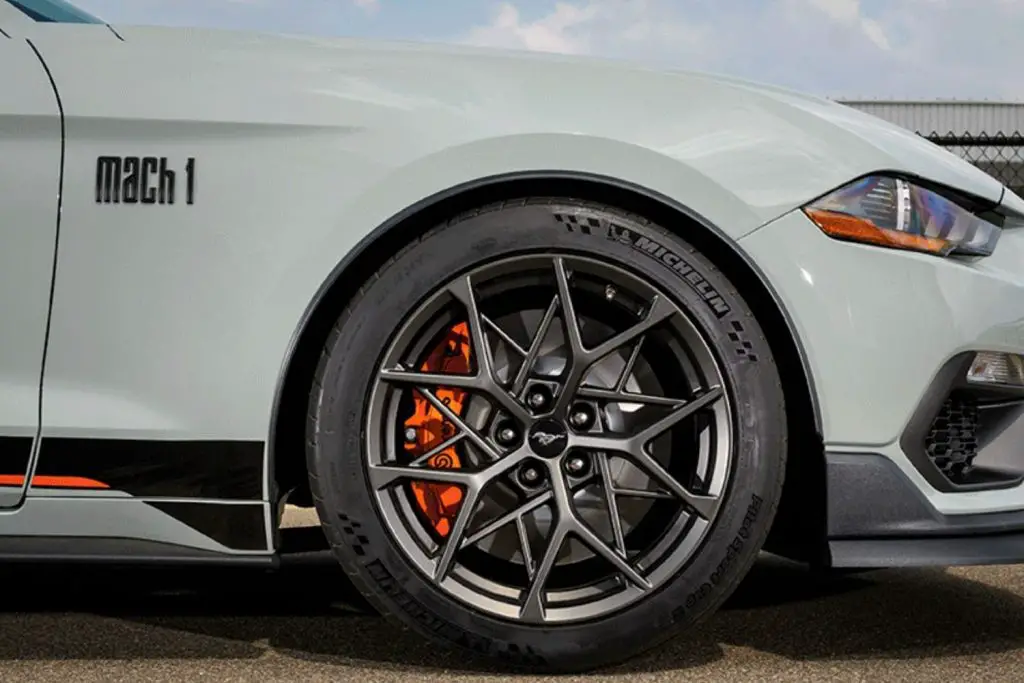 It's worth noting that while the Handling Package does come with these wheels, the Appearance Package does not. While many of the images we've seen of the car equipped with these special wheels also have the Appearance Package, the two are not related, as Ford Authority has confirmed with Ford Mustang spokesperson Berj Alexanian.
In addition to unique wheels, the Handling Package also comes with GT500-sized Michelin Pilot Sport Cup 2 tires measuring in at 305/30 in the front and 315/30 in the rear, adjustable top strut mounts, a swing rear spoiler with the GT500's Gurney flap, and a front splitter.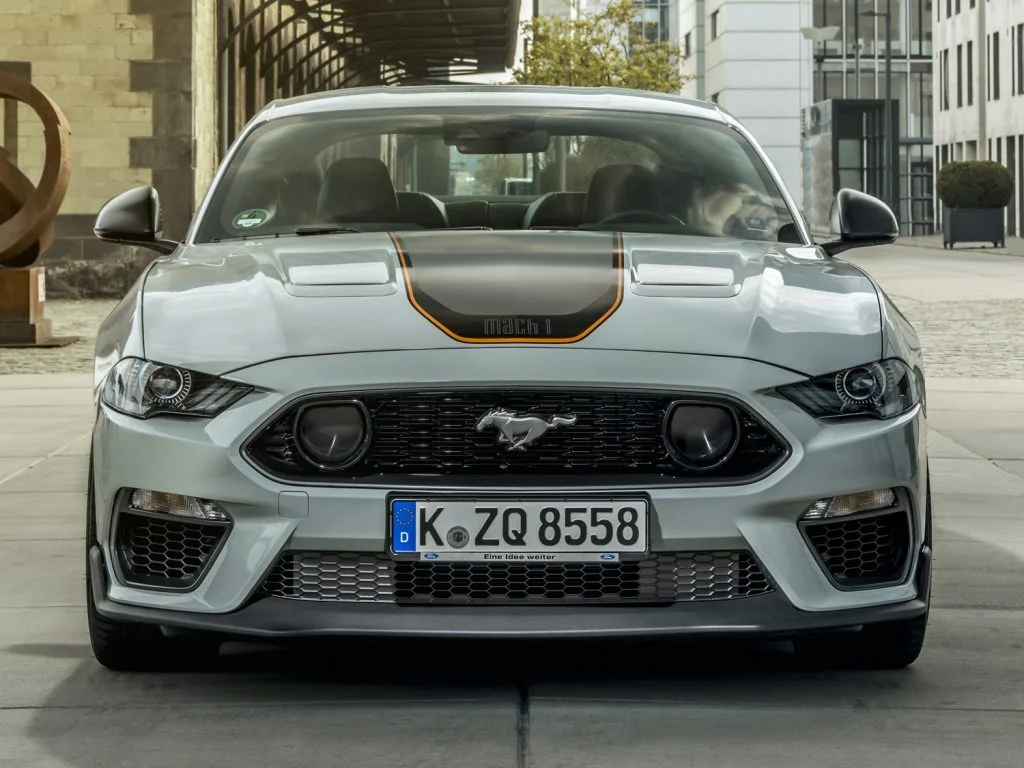 Meanwhile, those that covet Fighter Jet Gray paint will have to opt for the Appearance Package to get it, as that particular hue is exclusive to the package.
The 2021 Mustang Mach 1 starts out at $52,915 and will be available in both Europe and North America. European availability hasn't yet been announced, but Mach 1 deliveries will begin in North America in the spring of 2021.
We'll have more on the 2021 Mach 1 very soon, so be sure to subscribe to Ford Authority for more Ford Mustang news and 24/7 Ford news coverage.