Much ado has been made about the 2020 Ford Mustang Shelby GT500 Carbon Fiber Track Pack, a rather pricey $18,500 option that includes gorgeous but expensive carbon fiber wheels and greatly improves on-track performance. But it seems that there's one area where the CFTP actually hurts the GT500's performance, and that's in a straight line.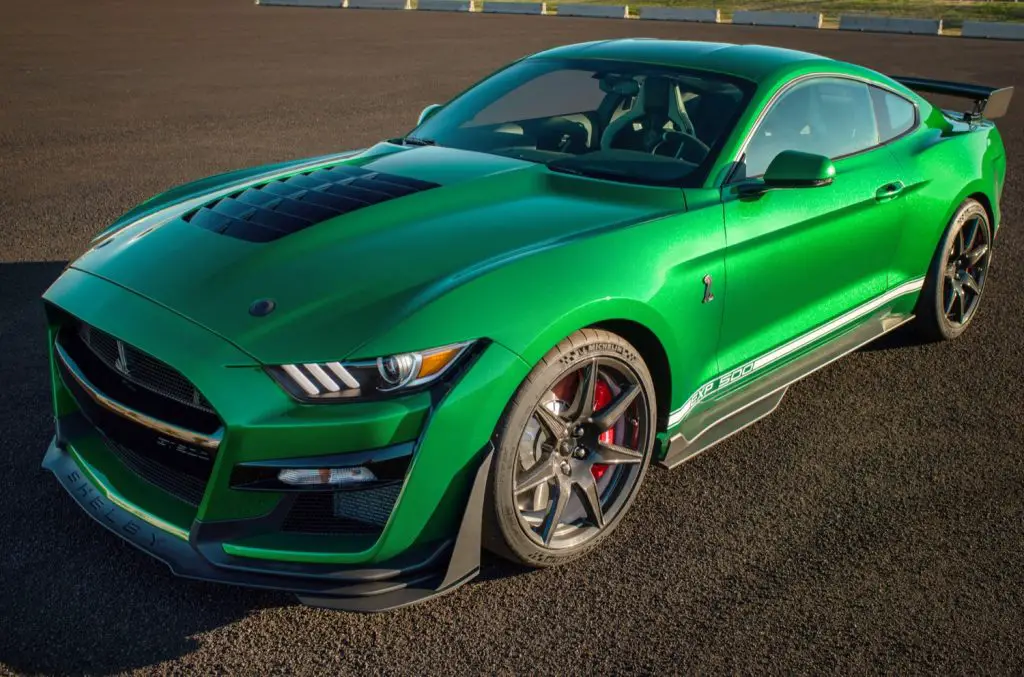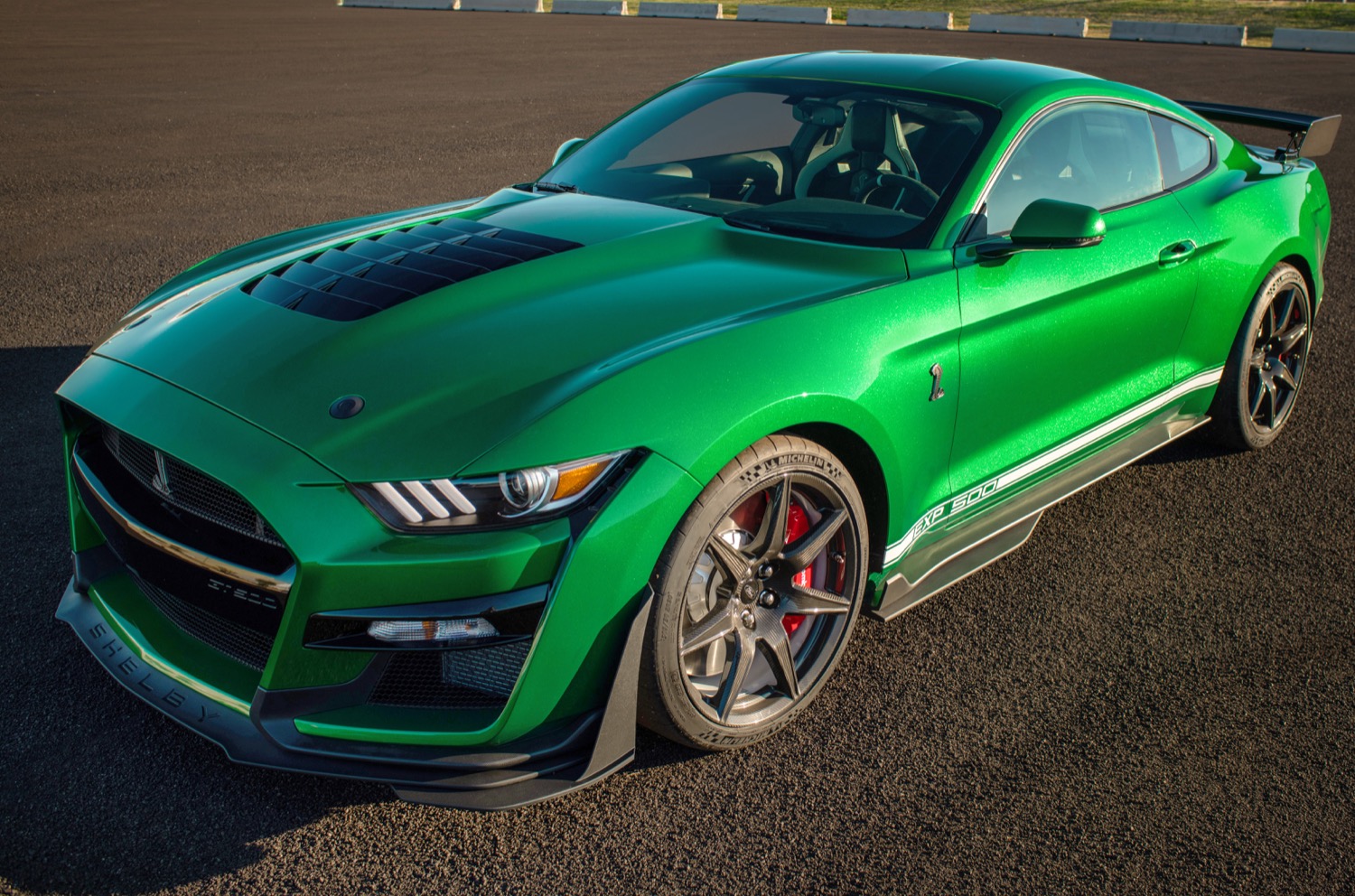 Car & Driver has tested both the base Mustang Shelby GT500 and the CFTP, and found that the cheaper model was quicker to 0-60, 0-100, and down the quarter-mile. One might think that this has something to do with the CFTP's added aero bits, but it actually boils down to the tires, as C&D has been able to confirm.
This goes against the common logic that stickier tires are better for acceleration, as the base GT500 comes equipped with Michelin Pilot Sport 4S rubber, while the Carbon Fiber Track Pack comes with softer Michelin Pilot Sport Cup 2 tires. Regardless, the base car did 0-60 miles-per-hour in 3.4 seconds, 0-100 in 6.9 seconds, and covers the quarter-mile in 11.3 seconds.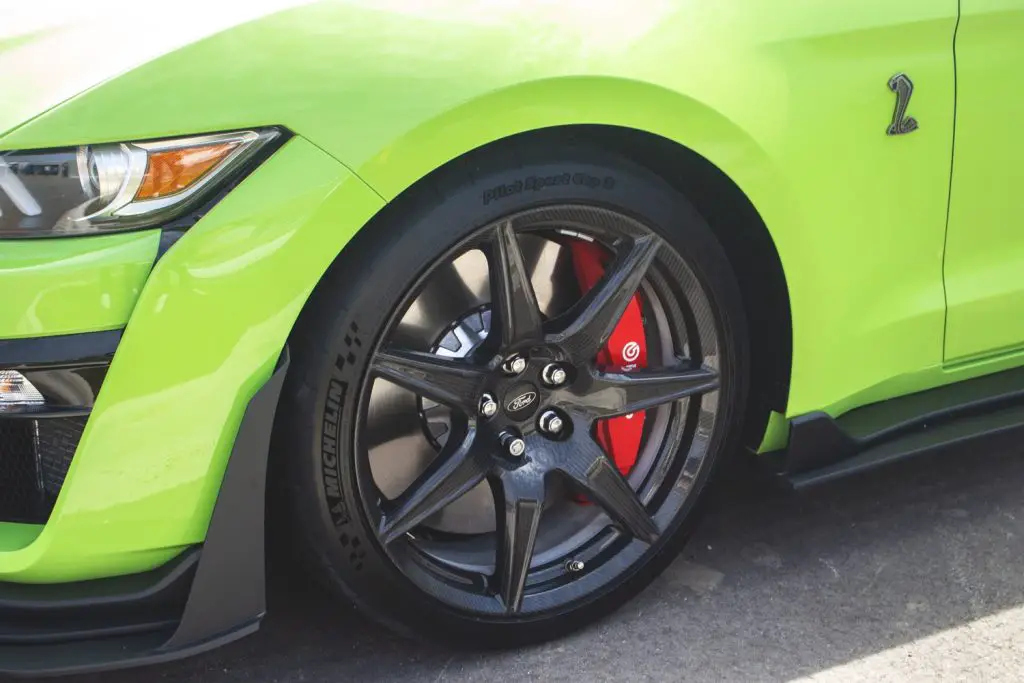 Meanwhile, when equipped with the CFTP, the Mustang Shelby GT500 did 0-60 in 3.4 seconds, 0-100 in 7.1 seconds, and completed the quarter-mile in 11.4 seconds. However, when C&D reached out to Ford, they clearly weren't as surprised by these results as we were.
"There's no surprise here," Steve Thompson, lead development engineer for the GT500, told C&D. "It's not atypical to see a PS4S equal the Cup tire or go a bit faster." Thompson said that there are a number of reasons for this, including the fact that Pilot Sport 4S's thicker tread blocks do a better job of holding heat, which improves off-the-line traction.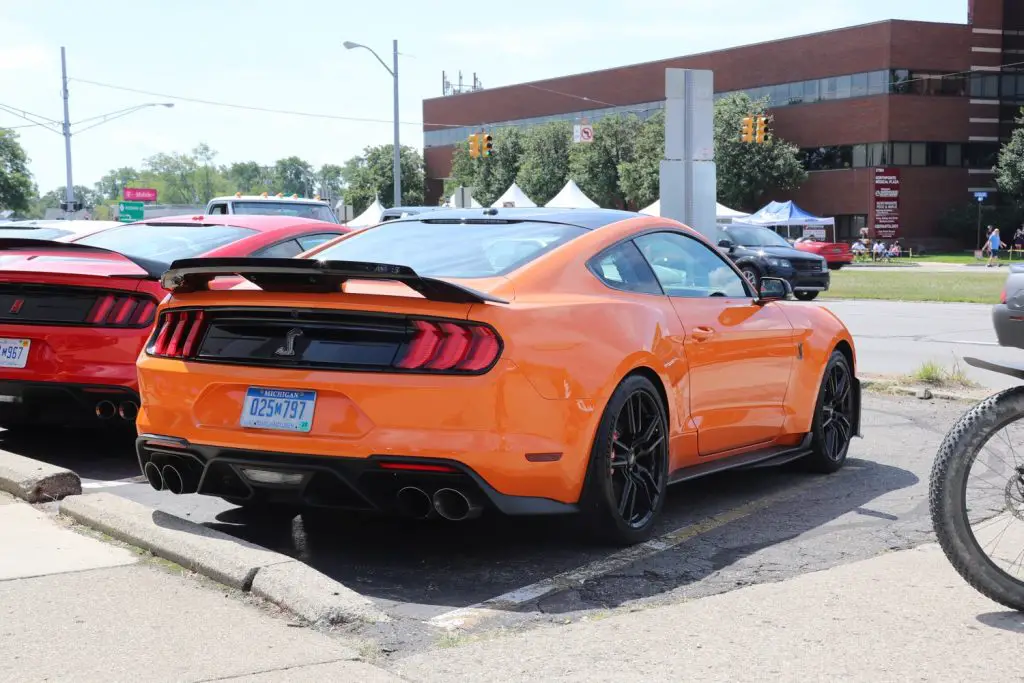 Additionally, the Cup 4S is designed for occasional drag racing in mind, while the Cup 2s are intended for more hardcore track use. That much can be seen in the difference in lateral acceleration between the base and CFTP-equipped GT500 – the latter pulls a whopping 1.13 g's, while the regular GT500 manages "just" 0.99.
Thus, those that opt for the Carbon Fiber Track Pack might be better served to swap out those stock tires if they decide to go to the drag strip.
We'll have more interesting factoids like this to share soon, so be sure and subscribe to Ford Authority for more Ford Mustang news, Mustang Shelby GT500 news, and around-the-clock Ford news coverage.