Each year, MotorTrend lines up some of the fastest vehicles on the planet, side-by-side, for what it calls the World's Greatest Drag Race. The latest installment of this showdown features eight performance-oriented machines competing for glory – the Ram TRX, Porsche Cayenne Turbo Coupe, Ferrari F8 Tributo, Lamborghini Huracán Evo AWD, Chevrolet Corvette Stingray Z51, Ford Mustang Shelby GT500 Carbon Fiber Track Pack, Acura NSX, and Porsche 911 Turbo S.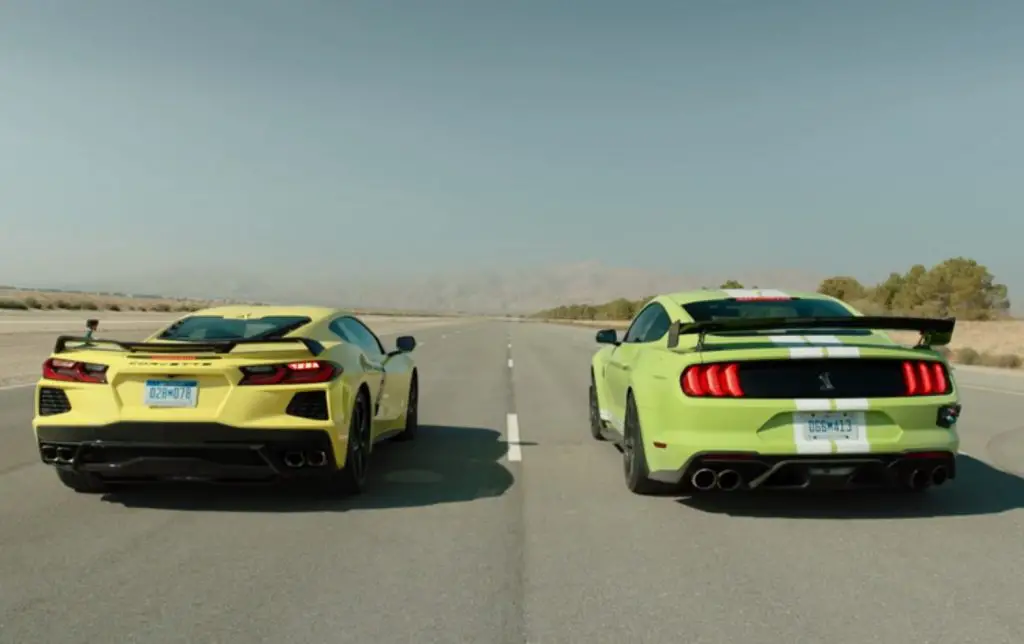 In this tenth anniversary edition of the World's Greatest Drag Race, things are a bit different, as we'd expect for the year 2020. Instead of lining these eight vehicles up against each other on NASA's space shuttle landing strip as it's done in the past, MT was forced to head out to the desert. Unfortunately, the road just isn't wide enough to go eight or twelve wide as has been the case in the past, so the rag just does an old-fashioned eliminator-style bracket to determine a winner.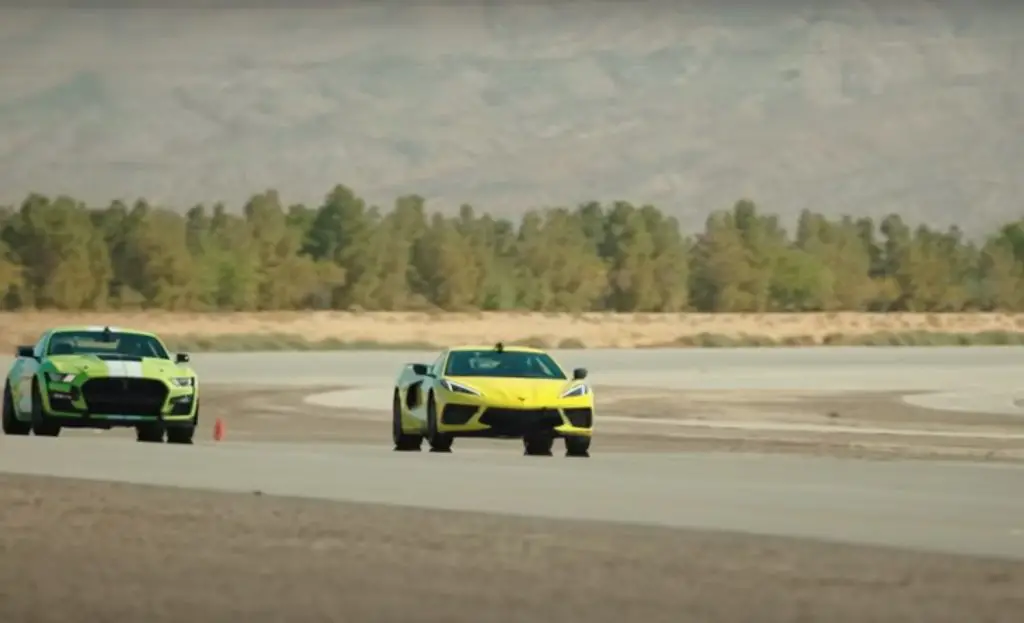 In the first race, we see the Cayenne take down the Ram TRX, which isn't a huge surprise. Then, it's on to the most intriguing matchup of the day, or it is in our humble opinion – the Shelby GT500 versus its arch-nemesis – the C8 Corvette. Despite their inherent differences, we've seen these two go up against each other a number of times in the past, with mixed results.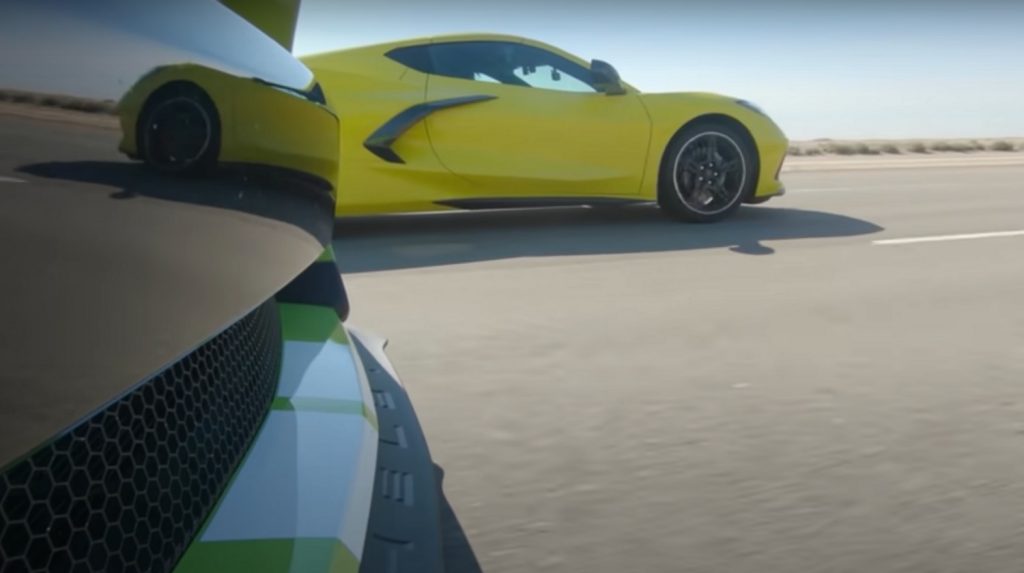 This time around, the Corvette jumps out to an early lead before the GT500 begins to reel it in. Unfortunately for the pony car, however, it just can't catch the C8 before both cross the finish line. It's a very close race, and one that could result in a win for the Ford Mustang Shelby GT500 nine times out of ten if they tried again.
Unfortunately, that isn't in the cards for the World's Greatest Drag Race, and MT moves on until only the Ferrari and 911 Turbo are left. In the finale, the Porsche leaves the F8 off the line, but eventually gets passed in the half-mile race for another photo finish. And despite the disappointing result for the Blue Oval's finest Mustang to date, it's an entertaining little video, regardless.
We'll have more on the GT500 soon, so be sure and subscribe to Ford Authority for more Ford Mustang news and ongoing Ford news coverage.