When it hit the big screens back in 1993, Menace II Society gave the rest of the world a realistic look at urban violence. But one of the most memorable things about the movie, at least for us, is what the main character Caine, played by actor Tyrin Turner, drives around in – a Foxbody Ford Mustang GT convertible. And surprisingly, even today, Turner still actually owns the car from the movie.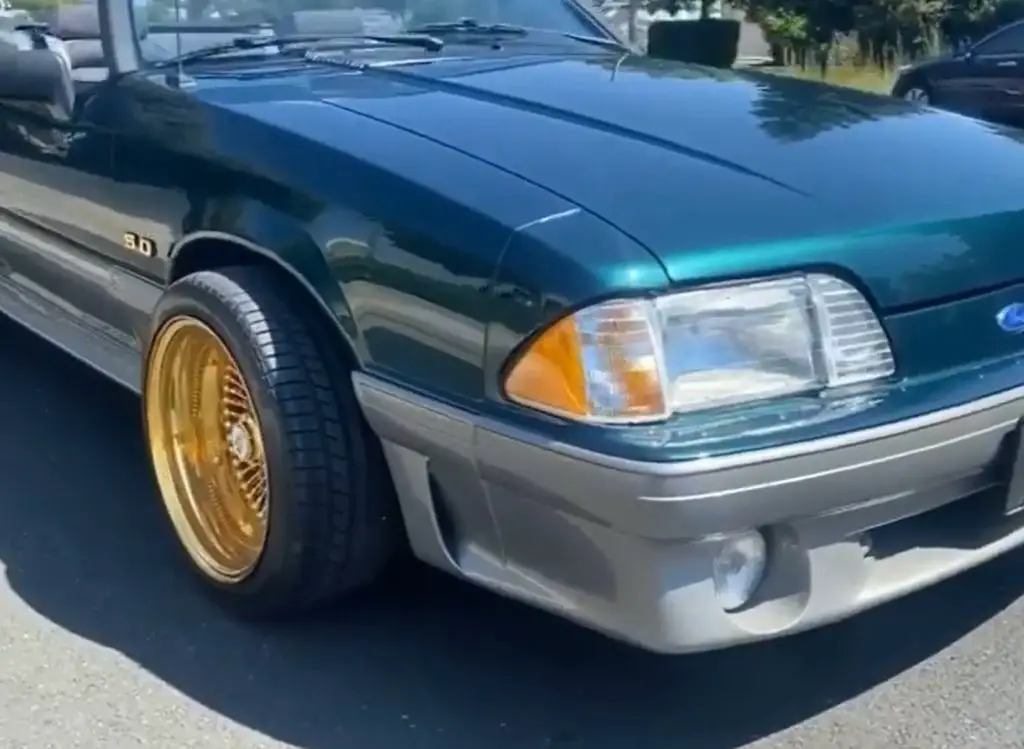 Not only that, but the Foxbody Ford Mustang GT appears to be in spectacular condition. Clearly, he's taken good care of it all these years but now is also apparently ready to move on. Turner posted a video of the car on his Instagram page recently with the caption "Yeah who wanna bid..the original Kaydee Caine mustang!!!!!!! And I'm personally autographing!!!!!"
View this post on Instagram
The green and gray two-tone beauty looks to be in movie-fresh condition, both on the outside and inside the near-perfect cabin. It still has an aftermarket stereo system, just like in the movie, as well as that set of unmistakable gold wire-spoked wheels that were added on by Caine to replace the original Ponys. Generally, movie cars are scraped or suffer terrible fates, but that clearly isn't the case here at all.
View this post on Instagram
It's truly amazing to see a slice of big-screen history like this survive over multiple decades, and the fact that this Foxbody Ford Mustang GT is up for grabs makes it a truly enticing find for a lot of people who fondly remember watching Menace II Society while growing up. However, it isn't going to come cheap, because Turner is starting the bidding at a rather lofty $50,000.
We'll have more cool finds like this to share soon, so be sure and subscribe to Ford Authority for more Ford Mustang news and ongoing Ford news coverage.