Recently, Ford CEO Jim Farley stated that the automaker is not interested in producing niche, expensive EVs with price tags over $100k, and instead plans to focus on building more affordable and accessible electric vehicles. Now, however, we've spied a Porsche Taycan Turbo S driving around Ford's vehicle development center in Dearborn, Michigan, before going into it.
One might think that perhaps this Porsche Taycan simply belongs to a Ford employee, but we can tell from these photos that it is actually a vehicle being benchmarked by The Blue Oval. For starters, the car is wearing a manufacturer's plate, and it has the tell-tale yellow sticker at the top of the windshield, which has a Ford development vehicle inventory bar code printed on it. Additionally, we followed the car to Ford's facilities, after which it headed to the test track.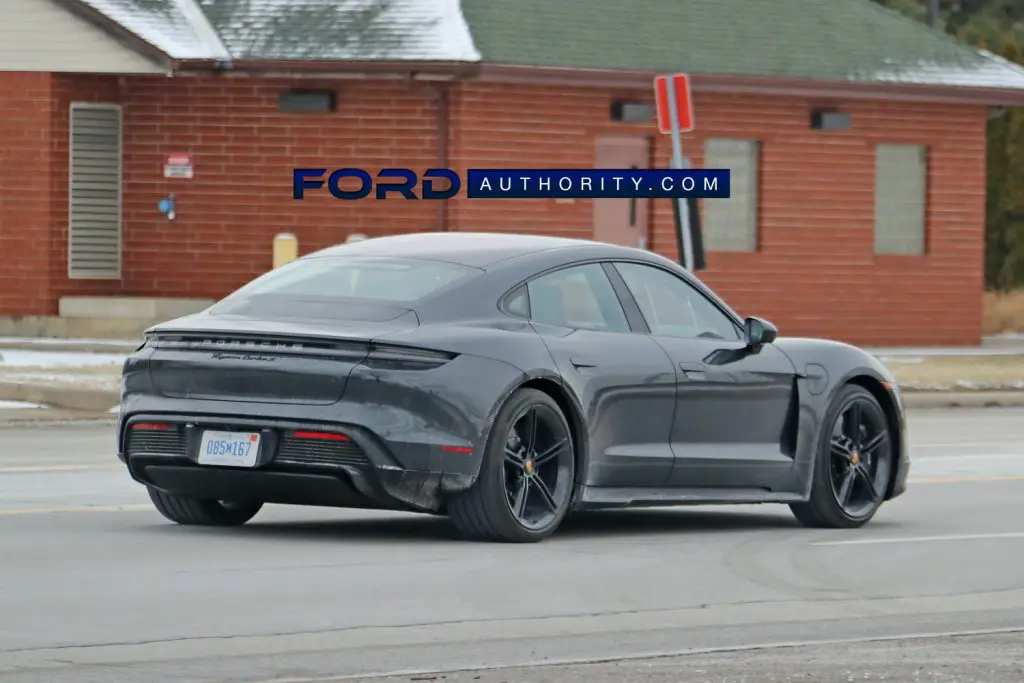 The Porsche Taycan is a very high-end EV product, one that carries a base price of $79,990 for the brand new bare-bones model, but that climbs to an astounding $185,000 for the Turbo S. However, the performance of the Turbo S is equally breath-taking, as the car will go from 0-60 miles-per-hour in just 2.6 seconds, thanks to its 750 horsepower peak output.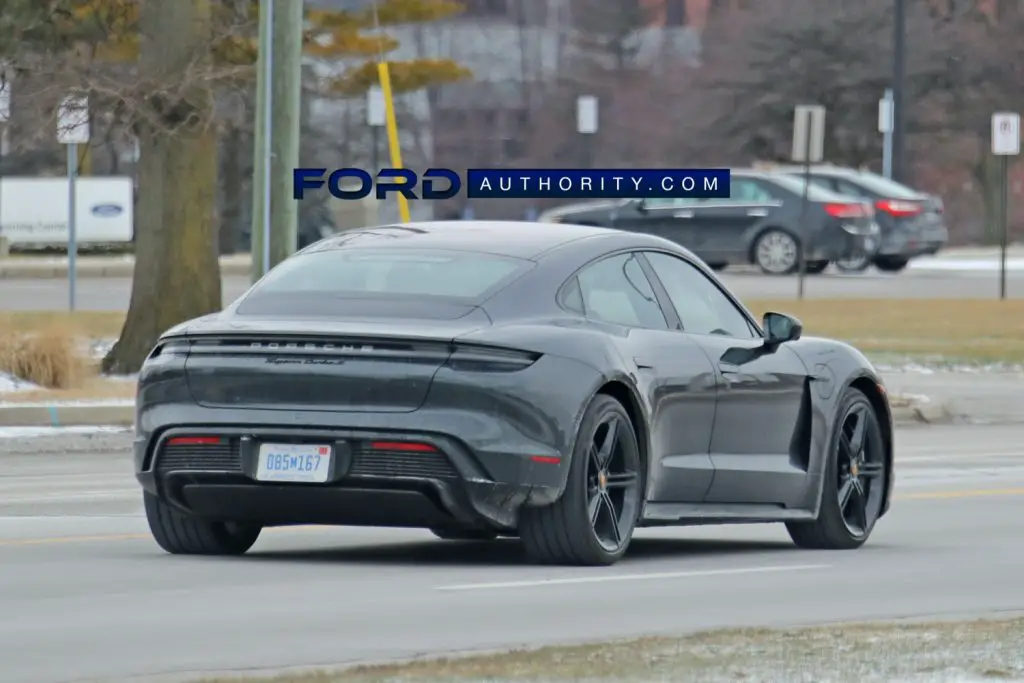 Currently, the only all-electric product in FoMoCo's portfolio is the Ford Mustang Mach-E, though it will soon be joined by the Ford F-150 electric, Ford E-Transit, a future model built on Volkswagen's MEB platform (for Europe only), and five new EVs that will be produced at the Ford Oakville Assembly Plant.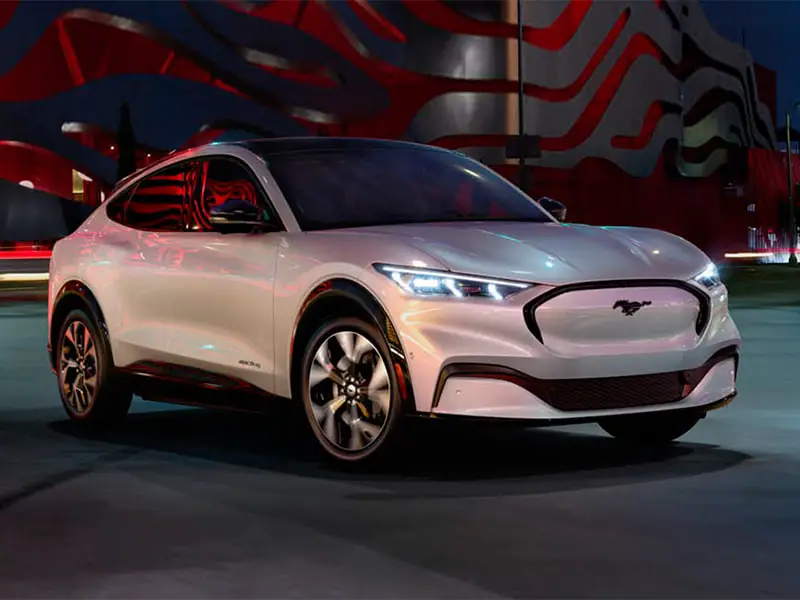 Ford is obviously working on a major BEV offensive, but could/should that also include a high-performance luxury sedan like the Porsche Taycan, perhaps even one bearing the Lincoln name? Let us know in the poll below!