After taking advantage of some additional testing days prior to the start of the 2021 Monte Carlo rally, the M-Sport Ford rally team seemed quite confident ahead of the season opener. However, things got off to a bit of a rocky start early in the race when Teemu Suninen and Mikko Markkula crashed their Ford Fiesta WRC, leaving Gus Greensmith and Elliott Edmondson to pick up the pieces over the remainder of the weekend.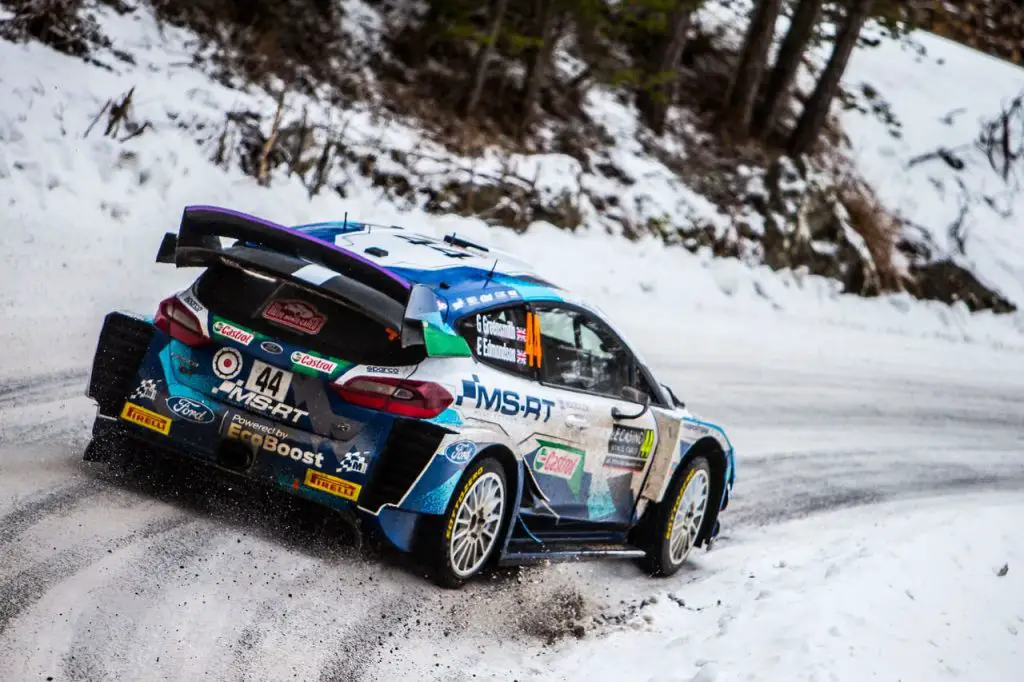 After finishing day one in tenth place, Greensmith and Edmondson managed to claw their way to an eighth-place overall finish at the conclusion of the 2021 Monte Carlo rally, all while fighting some seriously challenging conditions in their Ford Ecoboost-powered Fiesta. Overall, it was a decidedly mixed result after Suninen had recorded the fastest time before his untimely exit, while Greensmith managed the fifth-fastest time despite not being able to find his rhythm.
Meanwhile, in WRC 2, Adrien Fourmaux and Renaud Jamoul recorded a strong second-place finish in their Ford Fiesta Rally2, displaying tremendous speed and consistency throughout the race, all while avoiding risks in some of the trickier sections of the Monte Carlo course.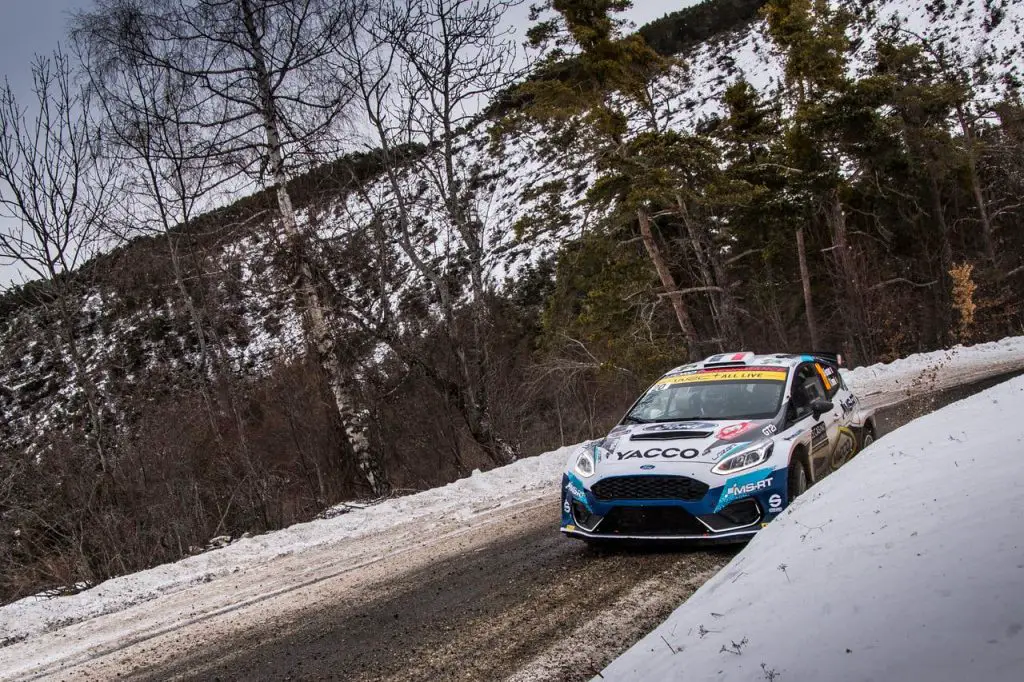 "We had the potential to challenge for a good result this weekend, and it was great to see that pace from Teemu on the opening stage," said M-Sport Ford rally team principal Richard Millener. "Even without all the upgrades, we can still be as competitive as our rivals in the right conditions – it's just a shame it didn't last longer than it did, especially after all the hard work it took to get here."
"Gus had a really good test and was looking forward to the rally, but for some reason, it just didn't click for him. He's extremely self-critical and I know he'll have taken the disappointment to heart. And let's not forgot how difficult this rally is. Confidence is everything, and if you're missing that it's going to show. But he made it through – he got the mileage and we'll work with him to unlock that confidence on the next rallies."
"In WRC 2 it was another very strong performance from Adrien and we're really happy with the job he's done this weekend. He had the speed, but he also had the strategy and when you saw him at the stage ends he was always very calm and collected."
"He showed stage-winning pace against a proven and experienced rally winner but was also able to identify sections where a more cautious approach was required. It had all the makings of an Ogier-esque performance, and Adrien is definitely proving himself to be a real talent for the future."
We'll have more on the M-Sport rally team very soon, so be sure and subscribe to Ford Authority for 24/7 Ford news coverage.