Back in 2019, Ford Authority exclusively reported that the next-gen Ford F-150 Raptor would be making a return to V8 power. Then, last August, we reported that the rugged off-road pickup would in fact be the recipient of a slightly detuned version of the Ford 5.2L Predator V8 used in the Ford Mustang Shelby GT500. Now, we've spied a Predator-powered next-gen Ford F-150 Raptor prototype driving down the road and emitting some obvious V8 sounds.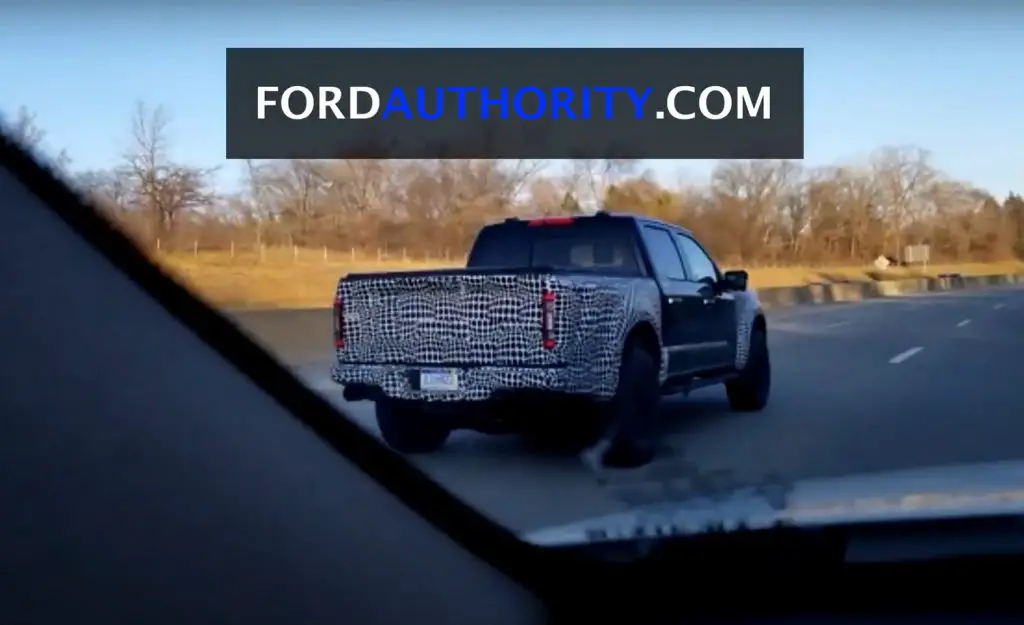 The deep rumble heard coming from this Raptor prototype is unmistakable, and is further proof that the calls for Ford to offer a V8 in the pickup once again are going to be answered soon. Ever since the second-gen Raptor debuted back in 2017 with Ford's 3.5L EcoBoost V6 as its sole engine offering, enthusiasts have clamored for a proper V8, just like the first gen's 5.4L Modular V8 or 6.2L Boss V8.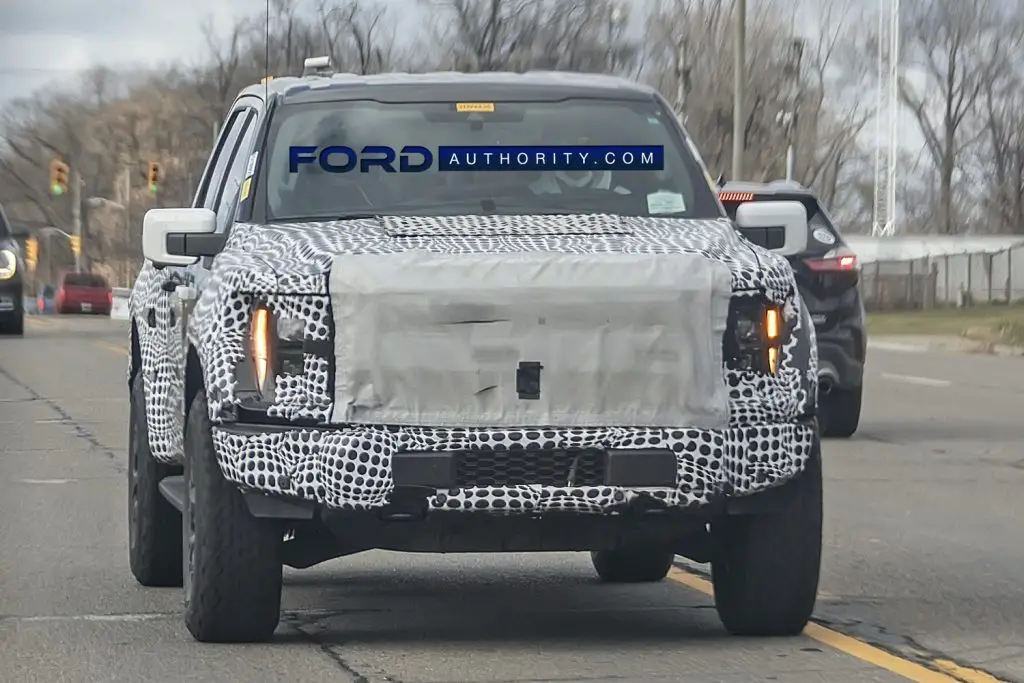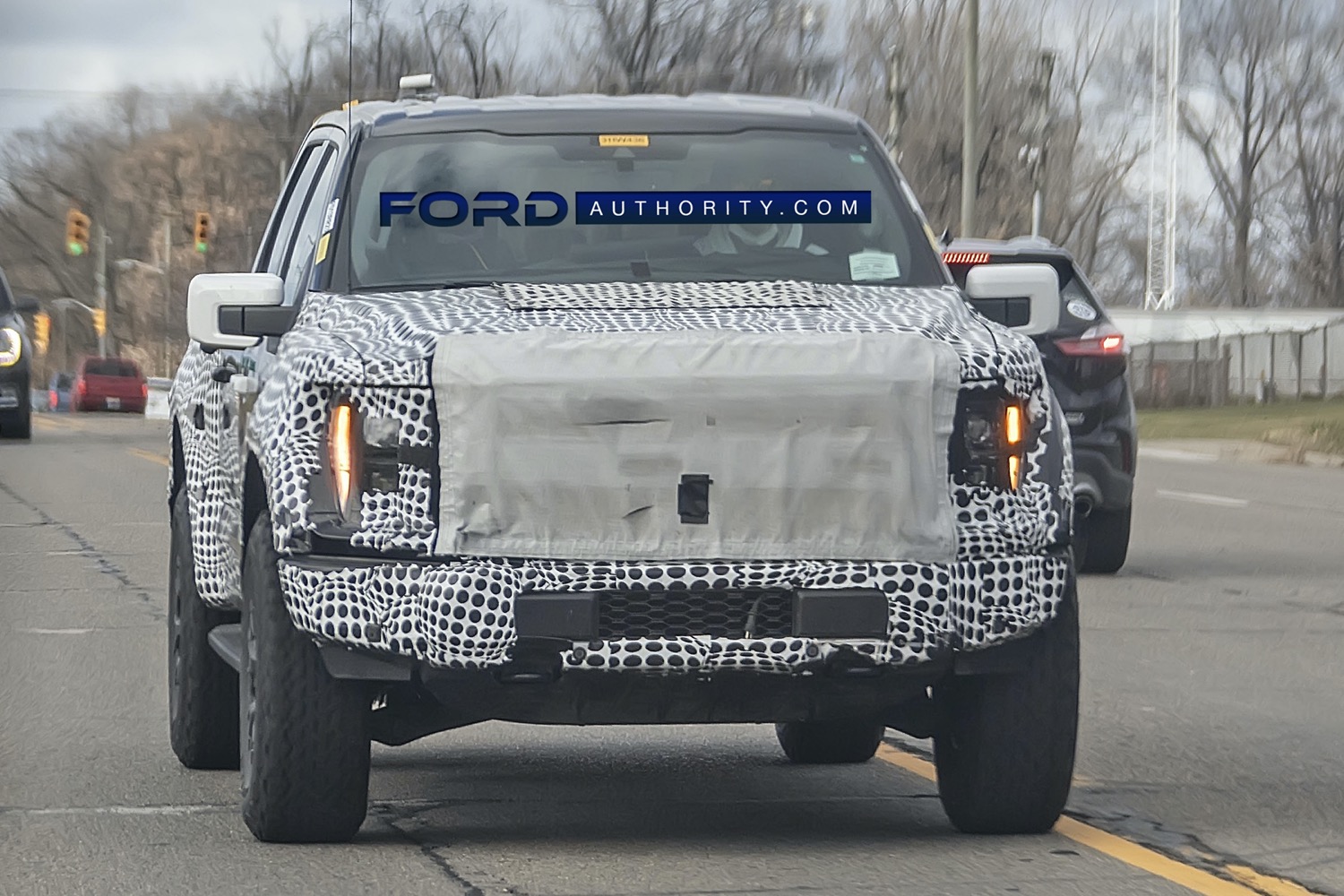 As we previously reported, the next-gen Ford F-150 Raptor will be available with either a modified version of Ford's new hybrid 3.5L PowerBoost V6, currently offered in the 2021 Ford F-150, or the aforementioned 5.2L Predator V8, which will be detuned slightly from the GT500's 760 horsepower to make somewhere around 725-750 horsepower.
Ford's intentions with the Predator-powered Raptor are very clear – to beat the 2021 Ram TRX, which was revealed late last year. The TRX comes equipped with a supercharged version of FCA's 6.2L Hemi V8, which produces 702 horsepower and 650 pound-feet of torque. FCA calls the TRX the "quickest and most powerful mass-produced truck in the world," with a claimed 0-60 time of 4.5 seconds and a quarter-mile time of 12.9 seconds at 108 mph.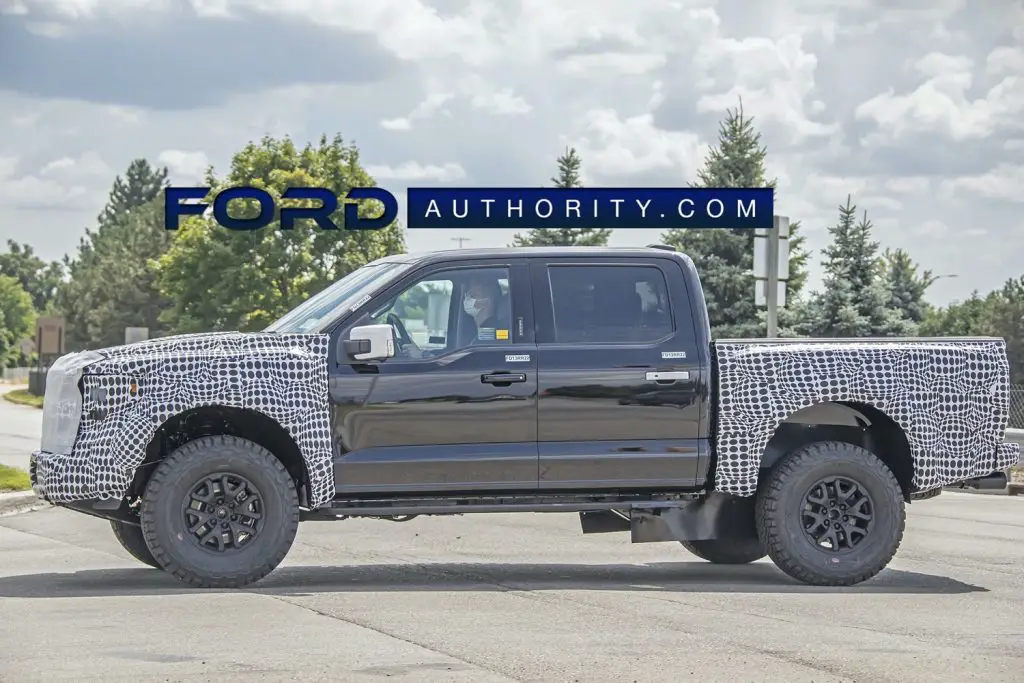 In recent months, we've spied a number of next-gen Raptor prototypes testing in the wild, revealing its front grille design, amber LED signature lighting, some cool off-road tech features, and a new coil spring suspension setup.
It's currently unclear whether the all-new, third-generation Ford F-150 Raptor will come to market for the 2021 or 2022 model years. It's possible that the vehicle will actually launch toward the end of the 2021 model year, but with very limited availability. When it does launch, it's a good possibility that the next-gen Raptor will only be offered in Super Crew configuration.
We'll have more on the next-gen Raptor very soon, so be sure and subscribe to Ford Authority for the latest Ford F-Series news, Ford F-150 news, F-150 Ford Raptor news, and continuous Ford news coverage.