Last week, we published some demolition photos and a bit of historical information regarding Ford's famous Product Development Center, which the automaker sadly decided to demolish to make room for a new, expanded campus. Every Ford vehicle made since 1955 was designed in that old building, which made this somewhat of a somber scene. But now, we know what the new Ford Design Center slated to replace it will consist of, thanks to a new construction banner hanging outside the site.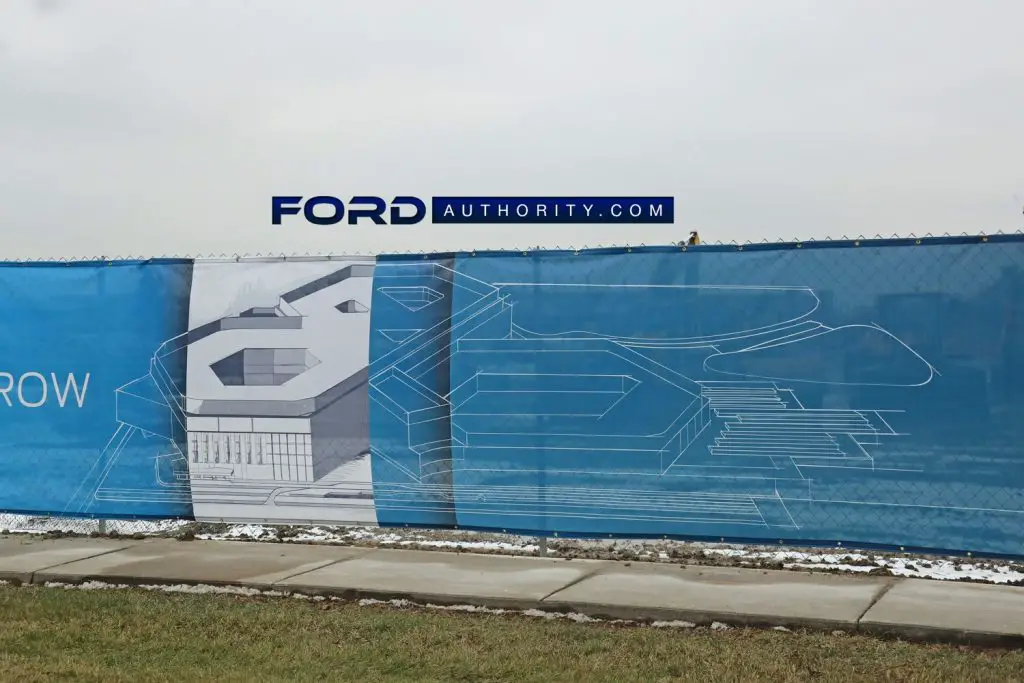 The overall design of the new campus is quite futuristic-looking, an obvious nod to the original. Like that old series of buildings, the new ones retain a somewhat circular shape, albeit a bit more squared-off than before. It's an expansive collection of buildings for sure, but as Ford's vice president of design, Moray Callum, previously noted, that's a much-needed change.
"It was a different time when the sprawling research and engineering campus was designed in the 1950s," Callum said. "The space was designed for cars, by cars. A sea of parking spots engulfed Ford's campus and there were limited walkable spaces. Today, we're living in a period of personal mobility, and the world is becoming smarter and more connected. Electric cars, autonomous vehicles, and mobility solutions are on the rise in response to societal trends."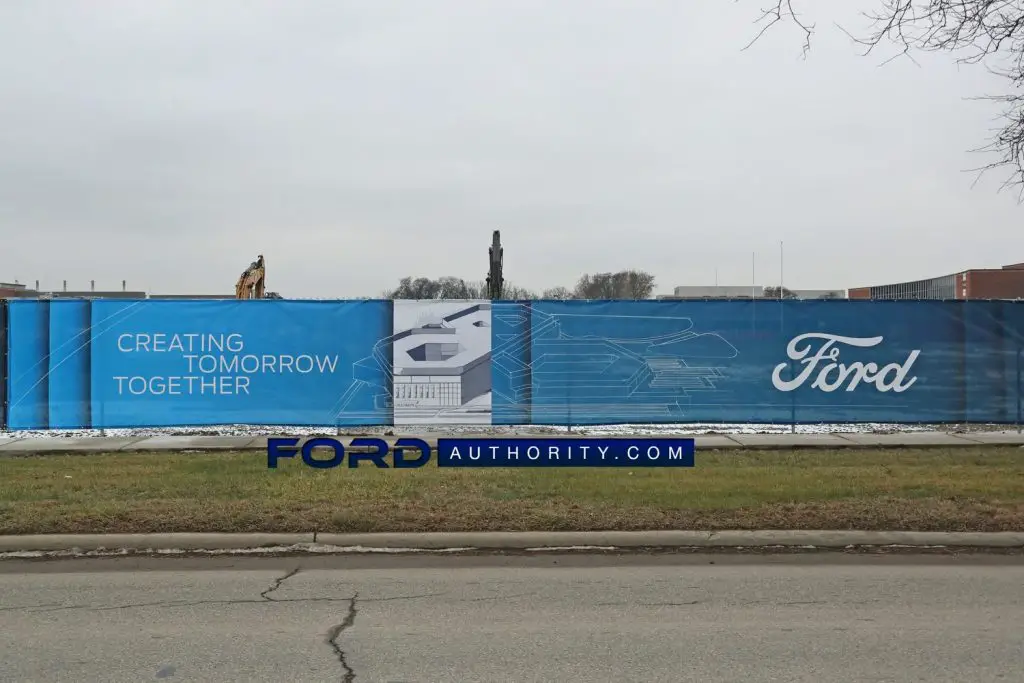 Ford has partnered with Norwegian architectural firm Snøhetta to design its new campus, which it says will consist of a walkable area of interconnected buildings that could one day house more than 20,000 employees in a flexible, high-tech environment showcasing new mobility solutions such as electrified bikes, scooters, and shuttles.
Initial construction of the first new building on this campus is currently scheduled to be completed by the end of 2022, while the Central Campus and Hub Neighborhood that will take the physical space of the PDC will follow in 2025. The entire project is expected to be completed by 2030.
We'll have more on Ford's new Design Center soon, so be sure and subscribe to Ford Authority for the latest Ford business news and non-stop Ford news coverage.