Steve Saleen is yet another famous name attached to Ford Mustang history, and like Carroll Shelby, he cut his teeth on the race track, and subsequently, learned how to fine-tune a car to make it faster. Saleen Autosport emerged in 1984, producing just three cars that year, but the company evolved and expanded over the following years, becoming a well-respected Mustang tuner in the process. And by 1989, the Mustang Saleen SSC was the culmination of its learnings.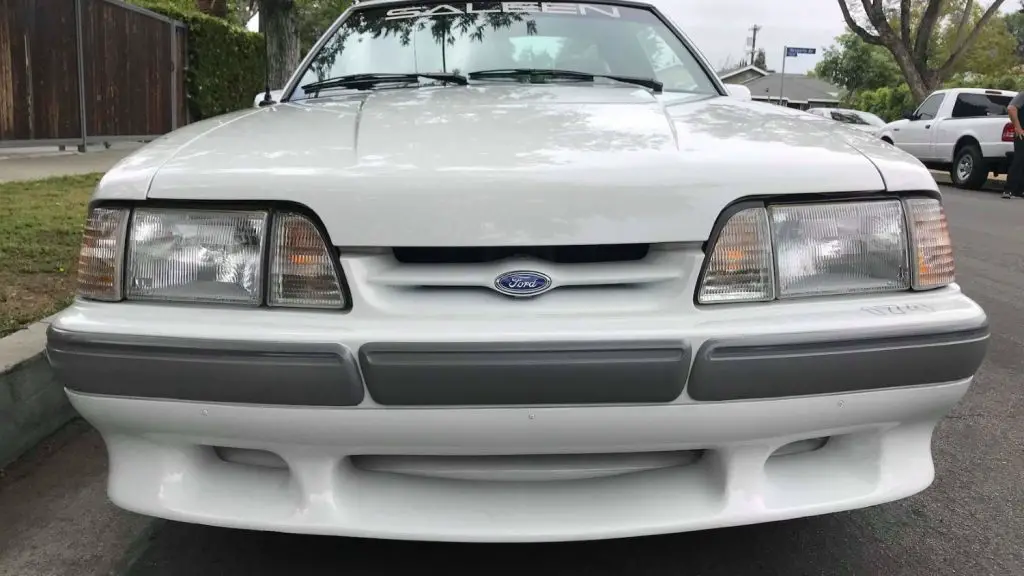 The Mustang Saleen SSC took the tuner's offerings to an entirely new level of performance, starting with a reworked 5.0L V8 that produced 292 horsepower and 325 pound-feet of torque. To achieve this, Saleen fitted the 302 with a larger 65mm throttle body, modified upper and lower intake manifolds, ported heads, 1.7:1 roller rockers, tubular steel headers, and a Walker Dynomax low-restriction dual-exhaust system.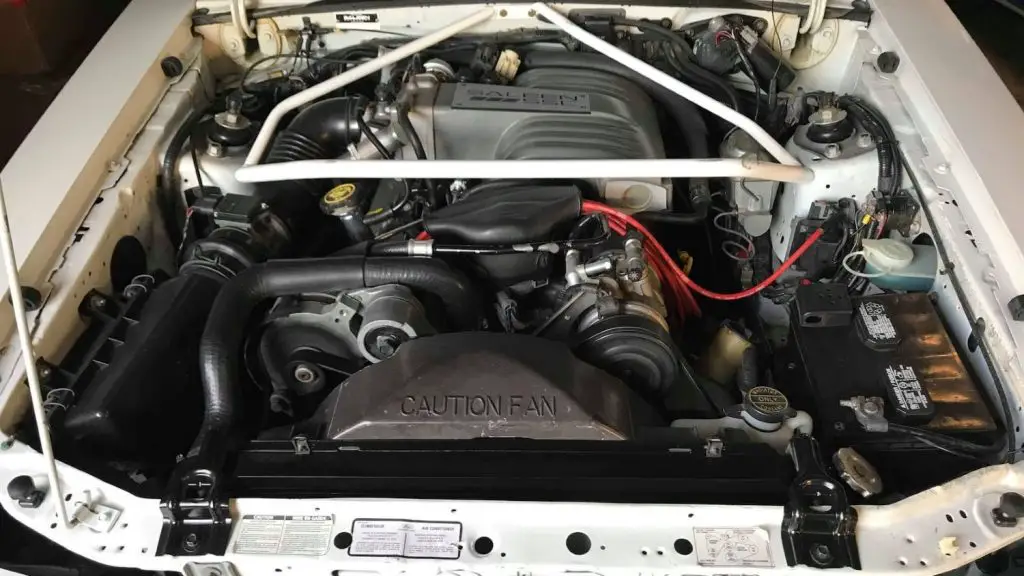 That power flowed through a performance version of Borg Warner's T5 five-speed manual transmission, which was fitted with a Hurst quick-ratio shifter and a heavy-duty clutch and clutch disc. Four-wheel disc brakes slow it all down in a hurry if needed, but the suspension was where the real magic took place.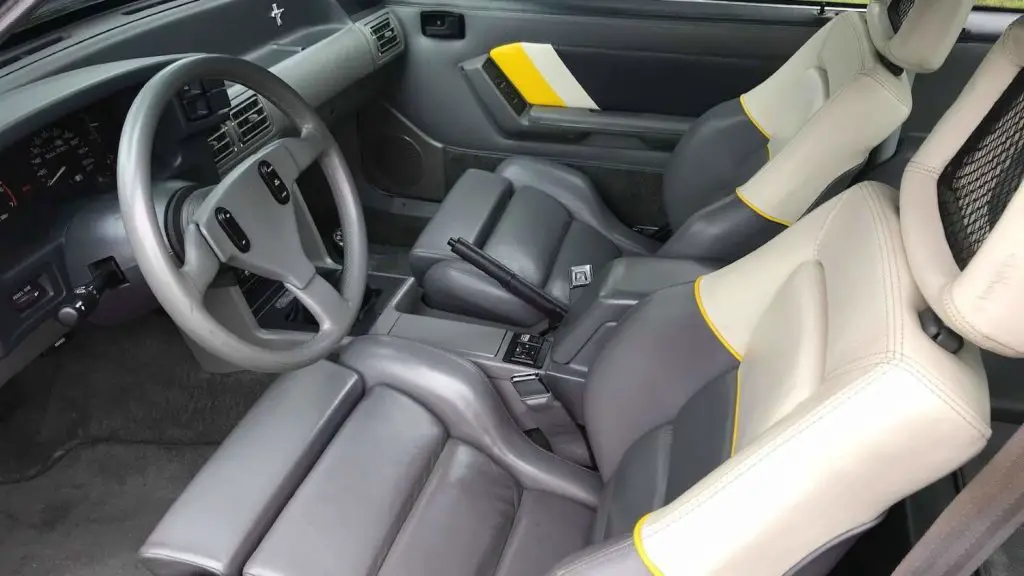 There, the Musang Saleen SSC was fitted with revolutionary (for its time) Monroe Formula GP electronic cockpit-adjustable three-position shocks and struts. Other goodies included specific rate front and rear coil springs, urethane anti-roll bar pivot bushings, a 3.55:1 Traction-Lok gear set, and a Quadra Shock rear suspension with Monroe Formula GP axle dampers.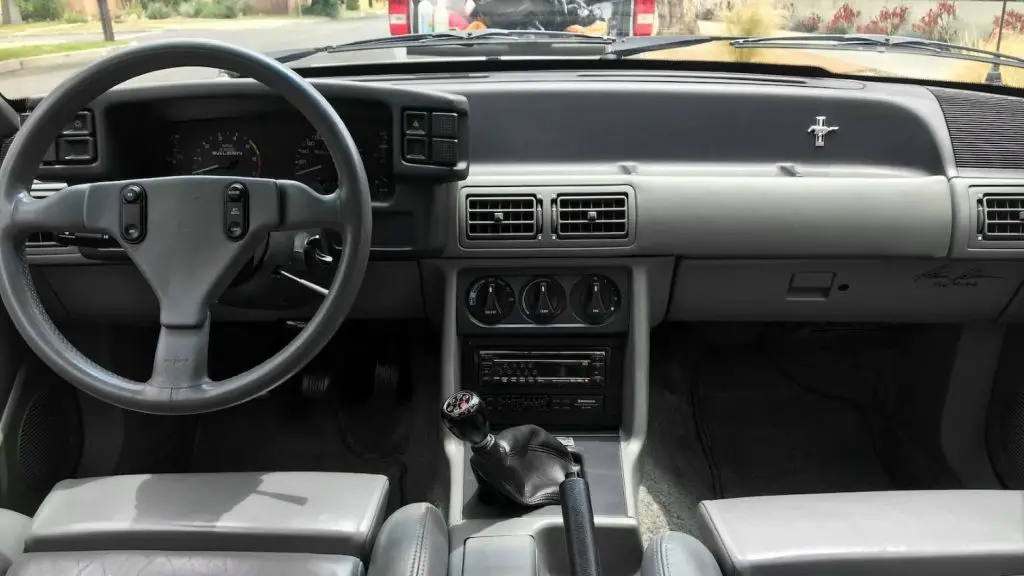 The SSC also featured all of the bodywork that made the Saleen Mustang a great poster for every teenage boy living in the 1980s. That includes a unique front air dam, side skirts, rear spoiler, and diffuser, with the finishing touch being a set of five-spoke Saleen alloy wheels.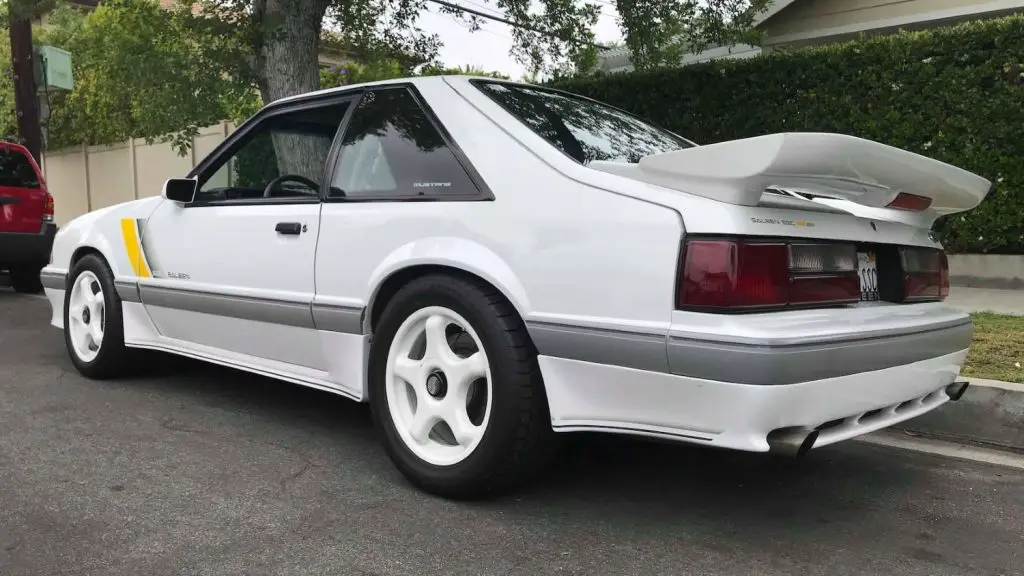 The Saleen SSC is truly an important slice of Mustang history, and few are as nice as this one, which is set to cross the block at Mecum's Kissimmee auction, which starts today. Mainly because it was expensive, with a sticker price of $36,500, only 161 SSCs were produced. And this one is quite pristine, thanks to its low 22,530 miles. Today, the Saleen name may not hold the prominence of Shelby's, but this is an undoubtedly awesome car no matter how we slice it.
We'll have more cool auction finds like this to share soon, so be sure and subscribe to Ford Authority for more Ford Mustang news and ongoing Ford news coverage.