During the heyday of the first generation Ford GT, Ford authorized a coachbuilder to modify dozens of 2005-2006 models to boast a unique feature – two removable tops, thereby creating the GTX1. This 2006 Ford GT GTX1 currently on sale at RK Motors is bound to find a willing buyer at some point in the near future.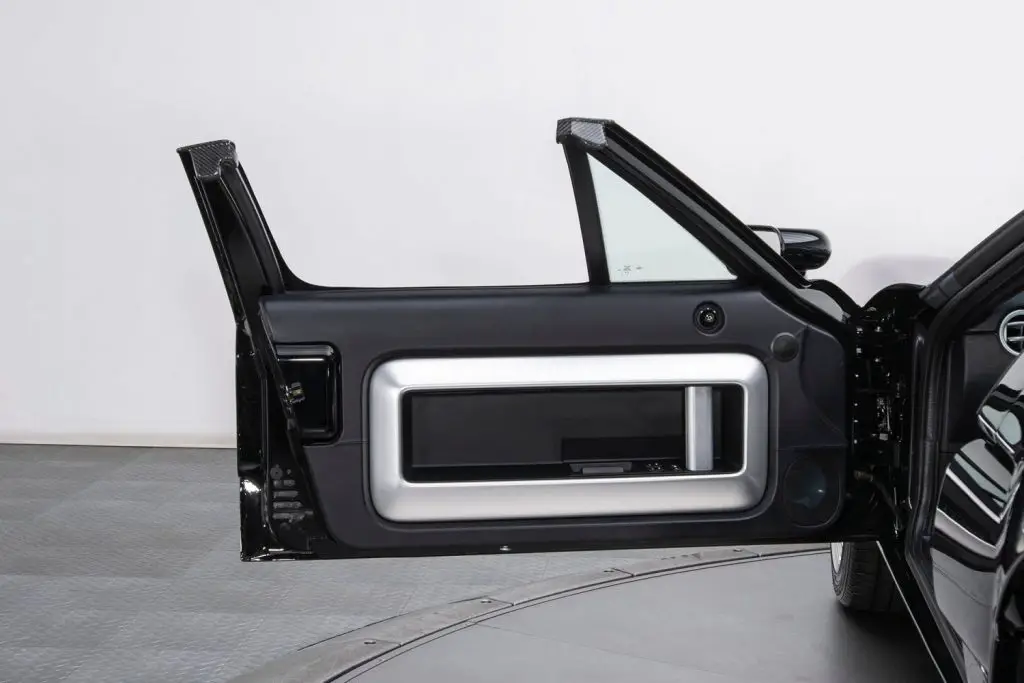 There are several reasons why a Ford GT GTX1 is an arguably more desirable car than its stock counterpart. For starters, the changes eliminated the somewhat-awkward doors Ford equipped on all factory examples. That's because, in order to pay tribute to the original GT40, Ford decided to integrate large portions of the GT's roof into both doors. As a result, ingress and egress are more difficult in a Ford GT, as owners are forced to basically open the doors all the way, at least if they don't want to bump their heads while getting in or out of the vehicle.
To compensate for that design decision, every Ford GT GTX1 had their door and roof structures outfitted to incorporate two different configurations: a removable three-piece hardtop and a stowable soft top. Both are included with the feature model here.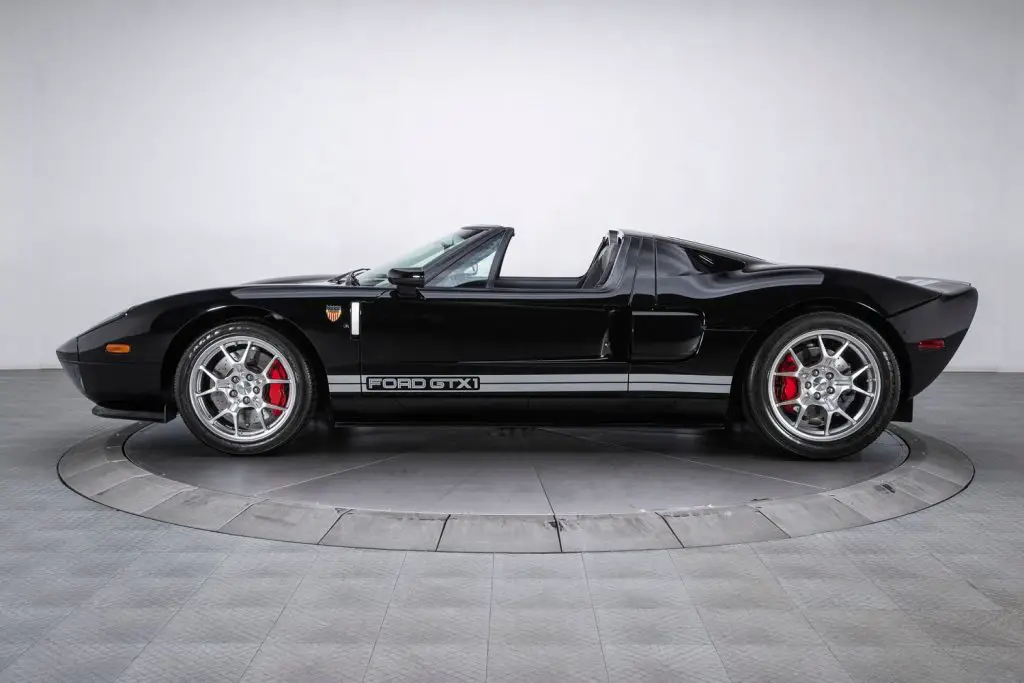 The functional benefits provided by the removable tops also make every Ford GT GTX1 simply stunning to look at, but there's more to the visually striking profile than what initially meets the eye. Although the specialists at Genaddi Design Group performed the actual modifications, Ford authorized and sponsored the whole endeavor, with several member of the GT project contributing to the engineering analysis that would make these specialty models possible.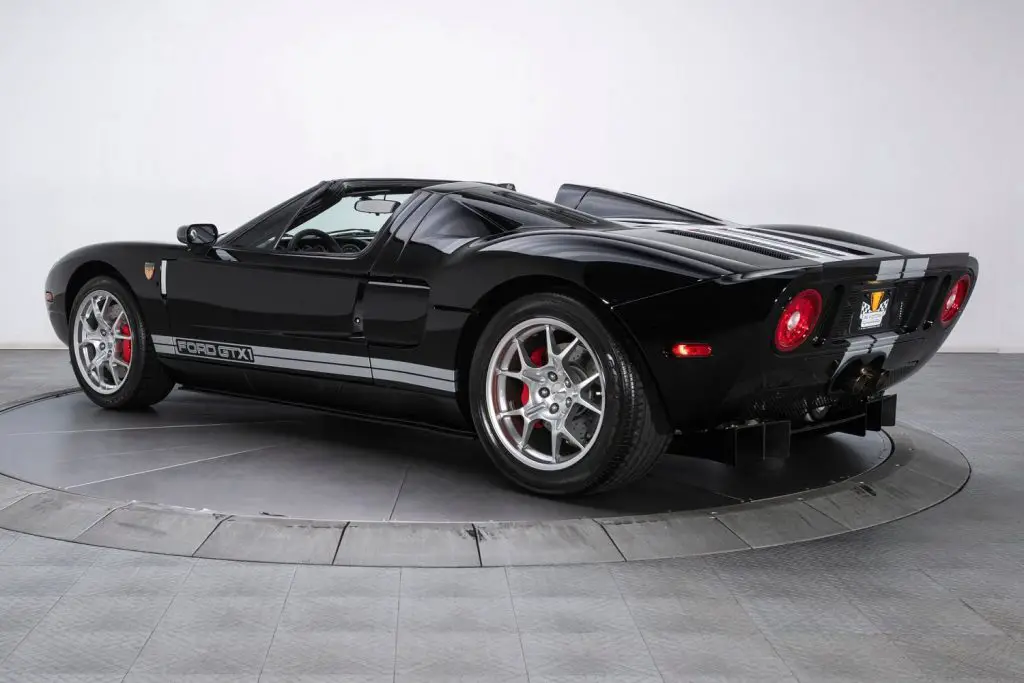 Kip Ewing, a major engineering force behind the GT, contributed to the program, as did Hau Thai-Tang, who led Ford's SVT division at the time. Their involvement ensured every Ford GT GTX1 would retain the ride and handling capabilities of their stock counterparts, despite the loss in structural rigidity that came with the creation of the targa top configuration.
Naturally, it isn't a secret that Ford wanted these modified GT variants to be made, nor is their extremely limited production run. Unfortunately, because The Blue Oval approved the project pretty late into the GT production schedule, Genaddi Design Group only converted 38 of them. That makes this example, which was the sixth conversion, absurdly rare, and its less-than 2k mileage figure quite outstanding.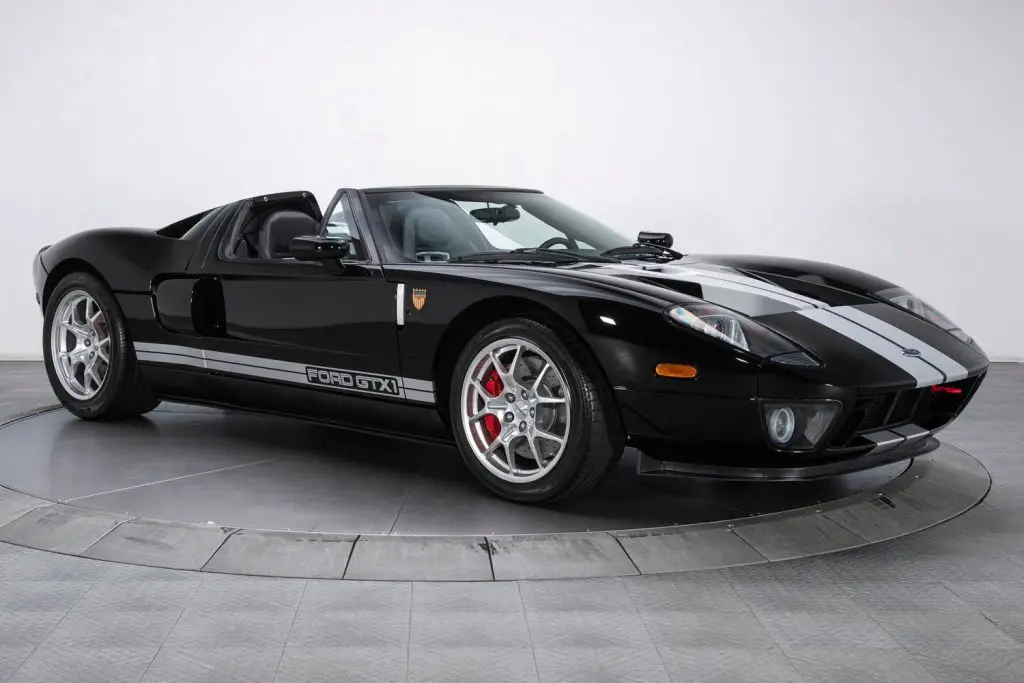 Given that context, it's not hard to understand why RK Motors is asking $595,000 for this 2006 Ford GT GTX1. The first generation GT has been selling well above its original $150k MSRP for quite some time now, and given the exclusivity of the GTX1 models, the dealer is bound to find an interested party for what ultimately amounts to an extremely desirable variant of an already legendary car.
We'll have more cool Fords like this to share soon, so subscribe to Ford Authority for more Ford GT news and around-the-clock Ford news coverage.