The 2020 Mustang Shelby GT500 represents the apotheosis of the Ford Mustang lineup by combining massive power with an extensive array of performance-enhancing modifications for the track, drag strip, or the road. Naturally, professional racers have been eager to get their hands on one so they could experience how the latest model performs when pushed to its limits. Randy Pobst did just that when he recently flogged an example around Laguna Seca, ultimately coming away extremely impressed with the how new Shelby performed in a few specific areas.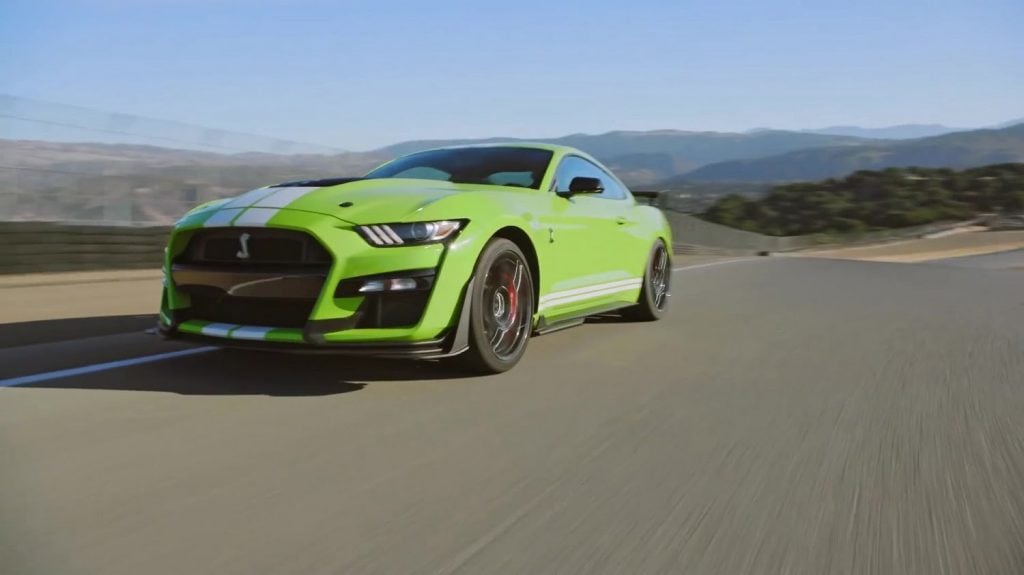 In an initial hot lap around the famous raceway, Pobst pretty quickly shared his enthusiasm for the Mustang Shelby GT500, almost instinctually saying "beautifully balanced" about 24 seconds into the run. That's quickly followed up by a gleeful laugh and him saying "this Mustang rocks!" The in-vehicle camera showed a big smile on his face throughout his run too. Additionally, he stated the car "stops well!" right when he was in the thick of things.
Once Pobst finished racing the it around the track, he had more to say about the virtues of the GT500. He felt that the supercharged Ford 5.2L Predator V8 offered an impressive spread of torque throughout the powerband. Pobst also extolled the car's ability to transcend its rear-wheel drive layout to offer drivers some truly substantial handling when pushed around the corners.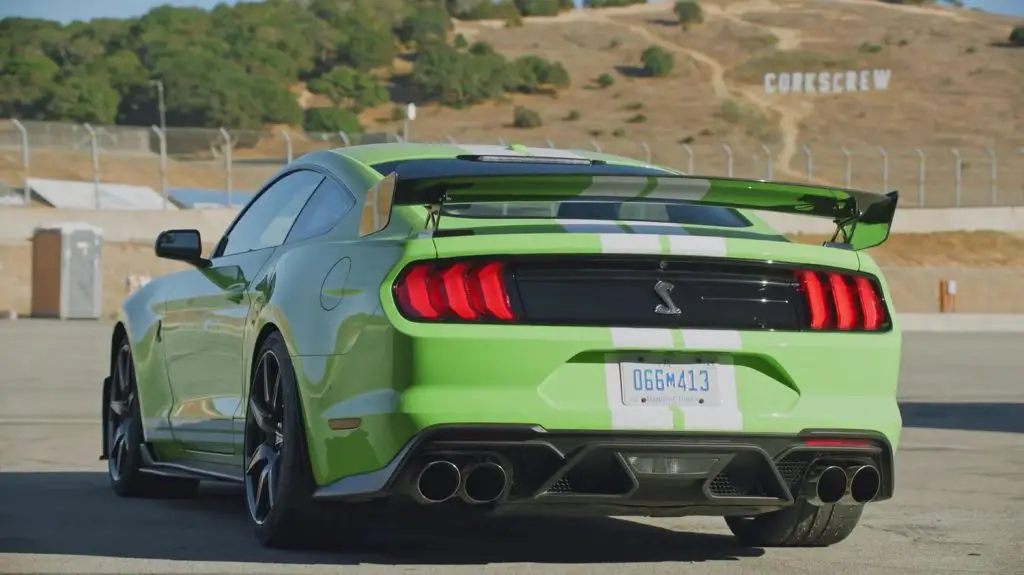 Interestingly enough, MotorTrend actually had Pobst take the 2018 Chevrolet Camaro ZL1 1LE – a direct competitor to the 2020 Mustang Shelby GT500 – around Laguna Seca back in 2017, and the video featured some clips of him in that car. Back then, he was able to wring out a 1:34.30 lap time in the Camaro. This time around, in basically the same conditions, he managed to get 1:33.84 seconds. Pobst seemed to believe that the GT500's braking calibration, combined with its power, is what ultimately allowed him to earn such a quick performance figure.
While his take on the top-dog Mustang wasn't wildly different than what others have said about the car, he nonetheless offered up a very concise assessment of the GT500 and paired it with an equally short run around the world-famous racetrack.
We'll have more cool videos about Fords to share soon, so subscribe to Ford Authority for more Ford Mustang news, Ford Shelby GT500 news, and around-the-clock Ford news coverage.