When it comes to Fox Body Mustangs, the 1993 Ford Mustang Cobra is generally considered to be the best of the bunch, save for the more hardcore "R" version, of course. The Blue Oval wanted to send its third-generation pony car out with a bang, and it did that by creating the only Fox Body Cobra and a car with serious performance chops.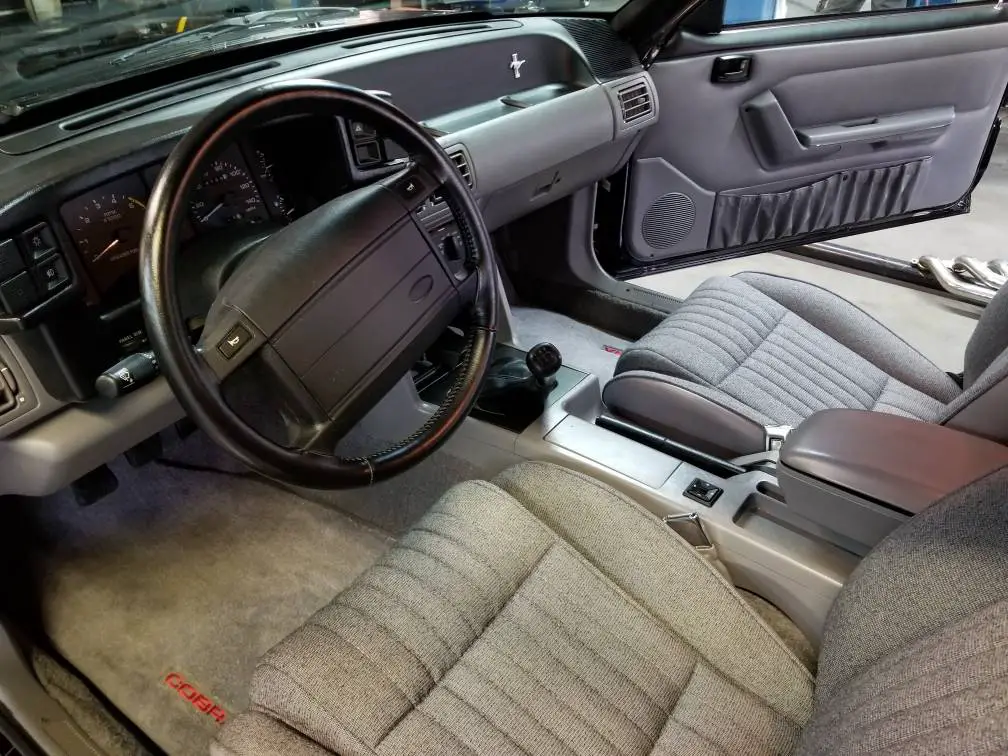 Those qualities have made the 1993 Ford Mustang Cobra a desirable collector's item, and this 10k-mile example that recently surfaced for sale on Craigslist is a nice example of the breed. The black-on-gray beauty is in stellar condition and is a one-owner car, which adds to its prominence. However, with a price tag of $49,90, that's obviously being factored into the car's value.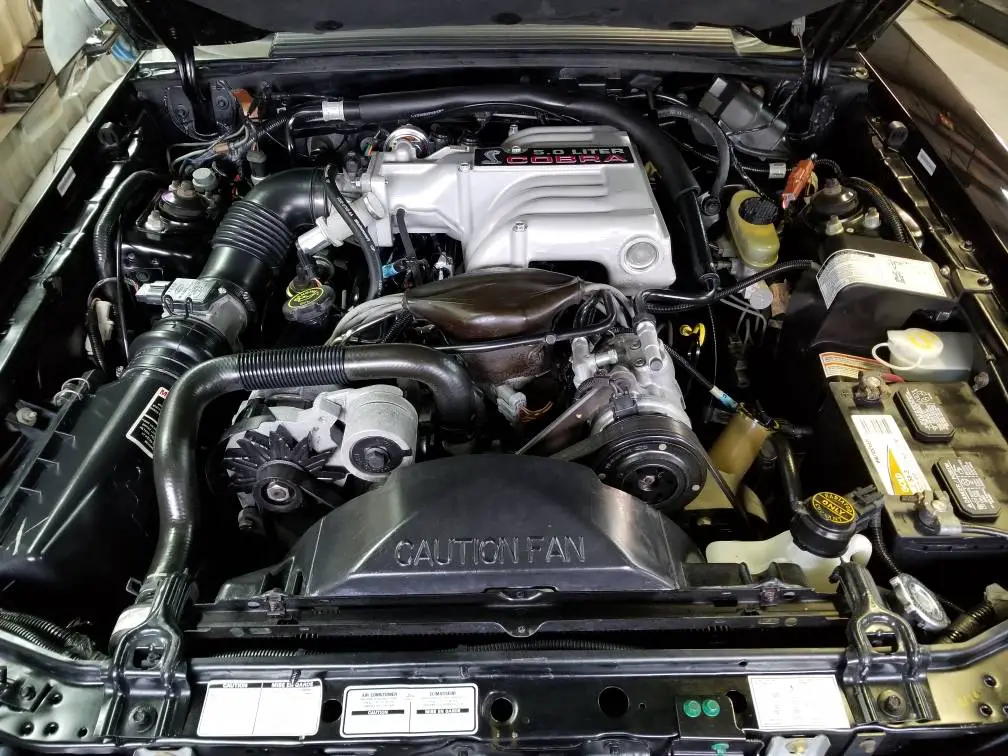 In all fairness, this is a special example of a special Ford Mustang. The '93 Cobra featured a host of off-the-shelf parts like GT40 heads from Ford Performance to coax 235 horsepower from its 5.0L V8. That may not sound like a lot by today's standards, but the Cobra's performance was impressive for its day. If the driver shifted through the gears of its T5 five-speed gearbox quickly enough, the car could do 0-60 in just 5.7 seconds.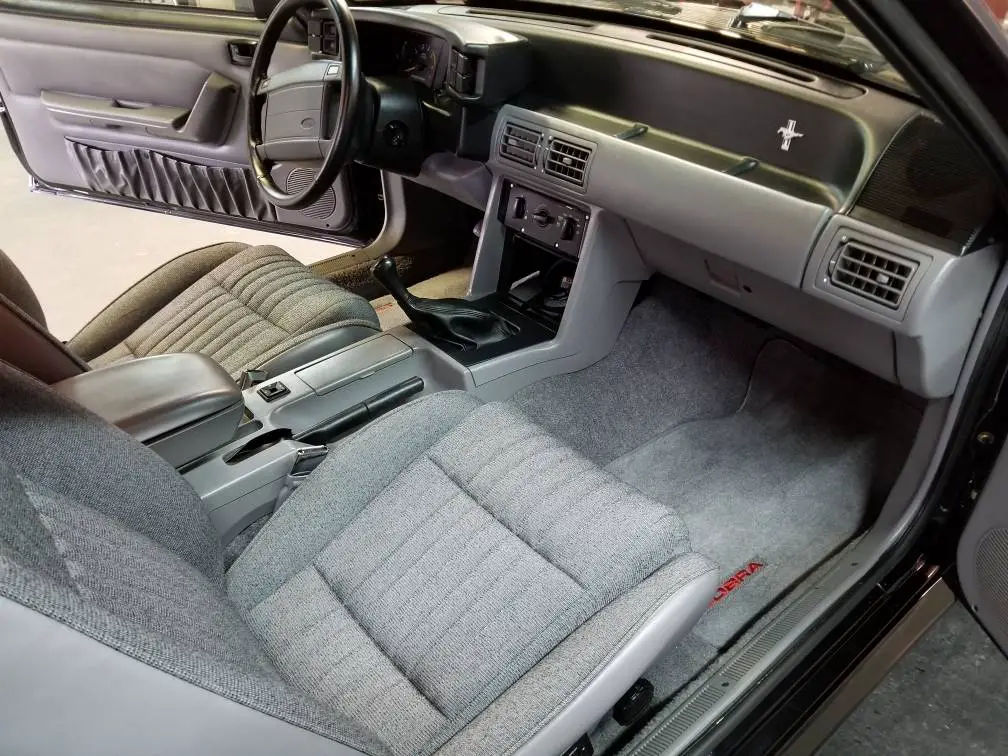 The 1993 Cobra looked the part as well, thanks to a series of exterior enhancements including a restyled front end, round fog lamps, unique 17-inch five-spoke alloy wheels, a rear wing, and Cobra badges. It wasn't produced in terribly huge numbers, either – 4,993 units were made in total. That includes 1,854 black cars like this one, 1,784 in red, and 1,355 painted teal.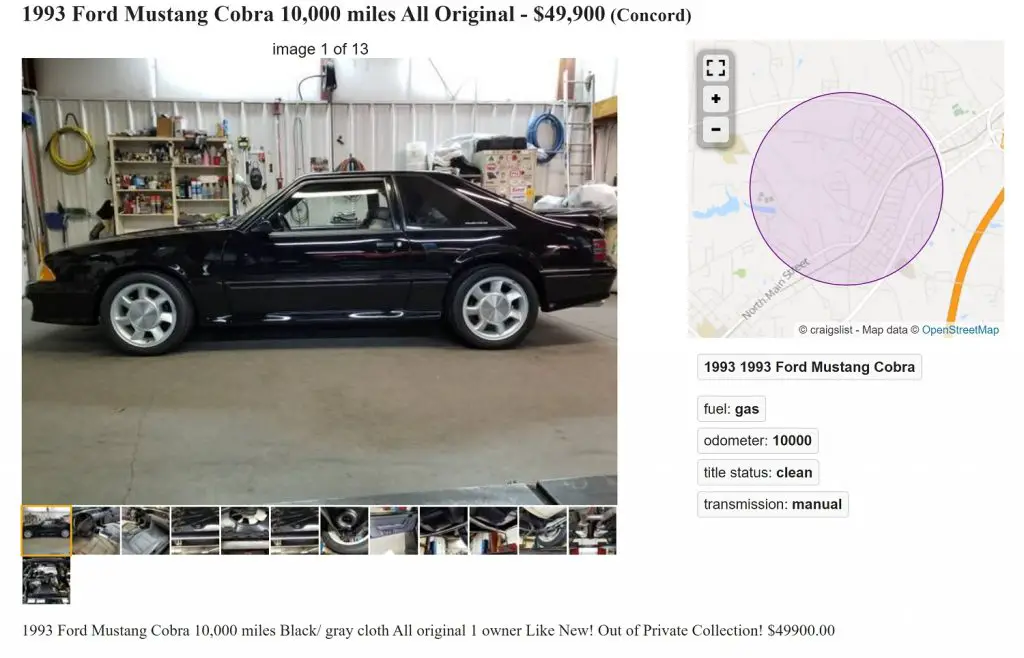 This fine example of the pinnacle of Fox Body style and performance certainly isn't cheap, but in all fairness, it also has everything a fan of the model and a collector might be looking for. And even if we can't pony up the cash for it, we sure do enjoy looking at it.
We'll have more cool cars for sale to share soon, so be sure and subscribe to Ford Authority for more Ford Mustang news and non-stop Ford news coverage.