The 2021 Ford F-150 Raptor reveal included a tantalizing nugget of information: that a more powerful variant, the Raptor R with – as Ford Authority was the first to report – a V8 engine will arrive next year. But for those who want a Ram TRX challenging F-150 in the very near future, there is at least one compelling option out there, in the form of this 2016 Ford Shelby F-150 that recently showed up and quickly sold Cars & Bids. The truck is lightly used, fully loaded, and puts out 700 horsepower – a combination practically guaranteed to give its cross-town rival a run for its money.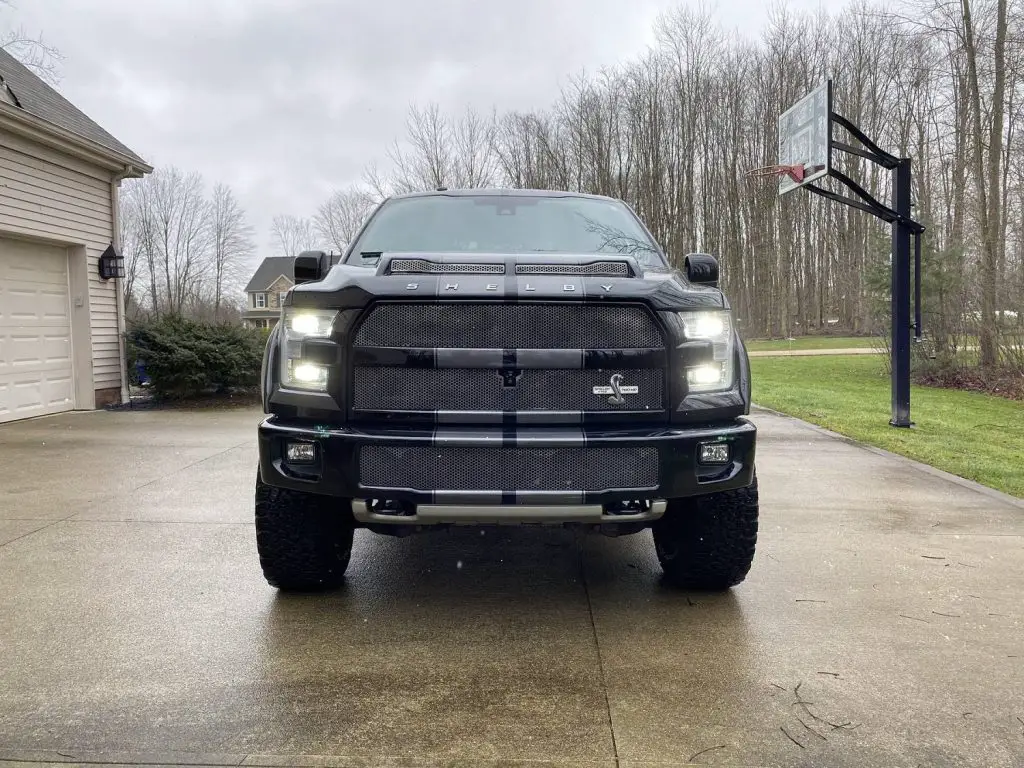 Oddly enough, the 2016 Ford Shelby F-150 is something of a collaboration between the famous performance firm and a lesser known outfit: Tuscany Automotive, which itself has a rich history modifying Ford trucks. Shelby partnered with Tuscany to create 500 of these very special pickups, and while it isn't clear what each company specifically contributed to the project, they are no doubt incredibly capable animals.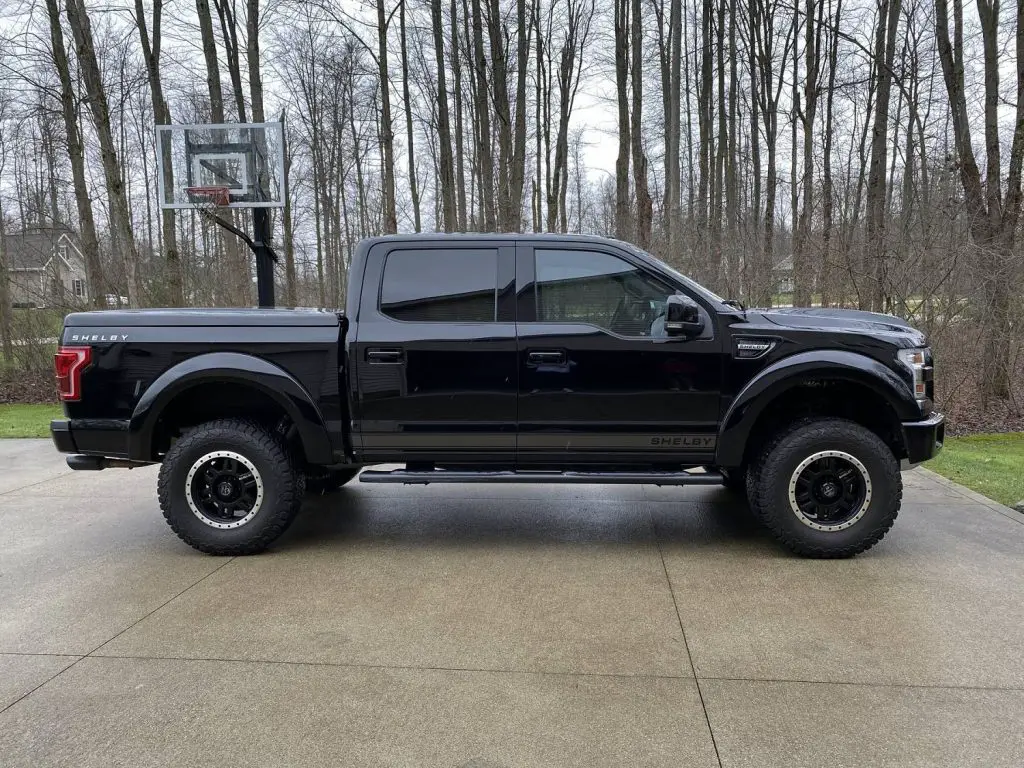 That's because each 2016 Ford Shelby F-150 is packed with must-have goodies, like a 3.5-inch BDS suspension lift kit, aluminum internal-bypass shocks by Fox, front fender vents, a host of Shelby graphics, and custom step bars. Out back, there's a Borla dual exhaust setup with black tips, and the rug-lined bed is covered by a pop-up tonneau cover.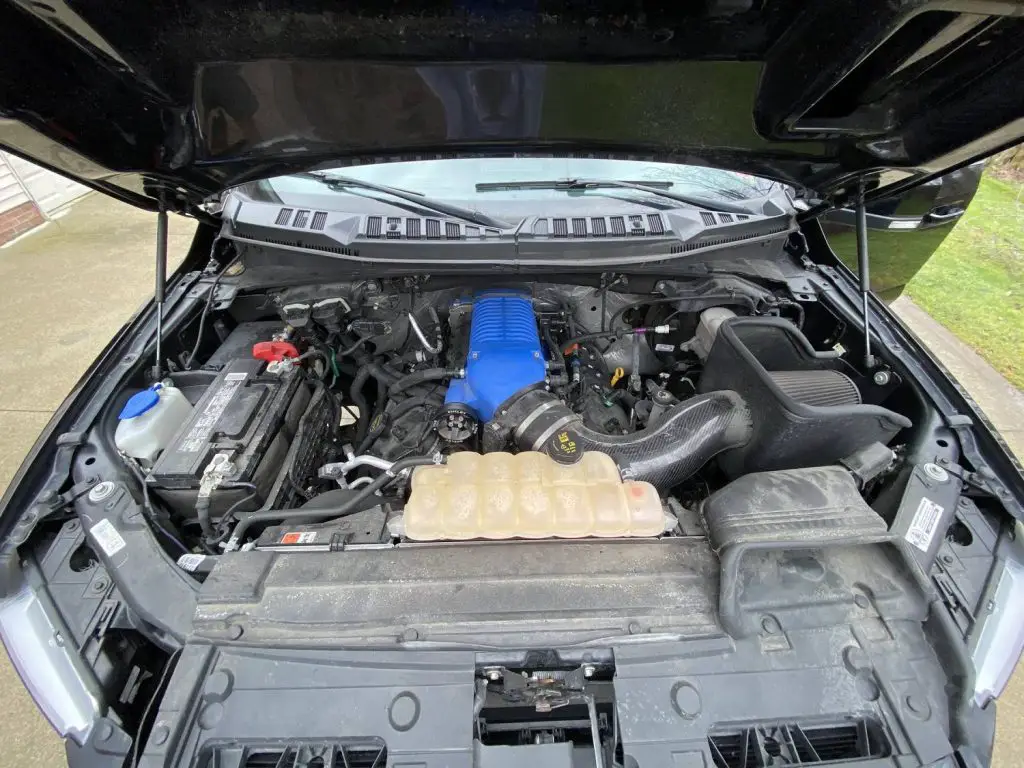 In addition to the Raptor-like off-road suspension bits, the 2016 Ford Shelby F-150 received a number of substantial powertrain upgrades as well, starting with the supercharger strapped to the Ford 5.0L Coyote V8. The truck also got a Ford Racing air intake, a powdercoated intake manifold, an aluminum heat exchanger, and a billet throttle body, to help manage the installed components.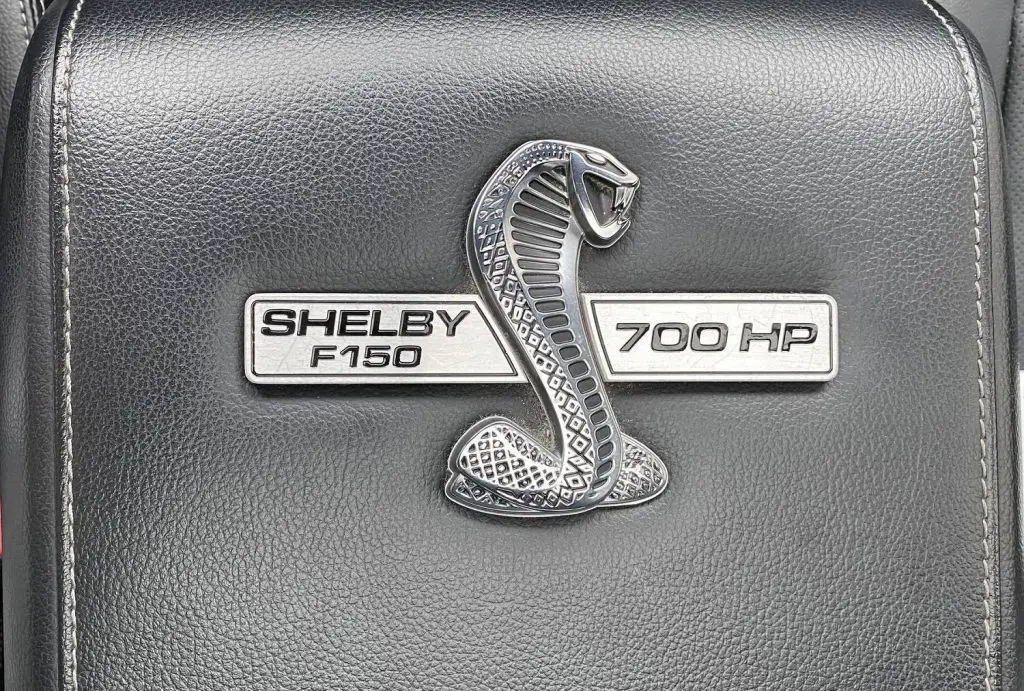 As a result, this limited production model boasts 700 horsepower, a figure significantly higher than any current or past Raptor and a number competitive with the Ram TRX. The truck won't let occupants forget about that lofty number either, as the center console lid features its output very prominently. Either way, interior accouterments are also substantial, as the 2016 Ford Shelby F-150 has adaptive cruise control, SYNC 3 with navigation, a full leather interior, and a sunroof. Those features came straight from the factory, but are still quite appealing, especially for a truck in 2021.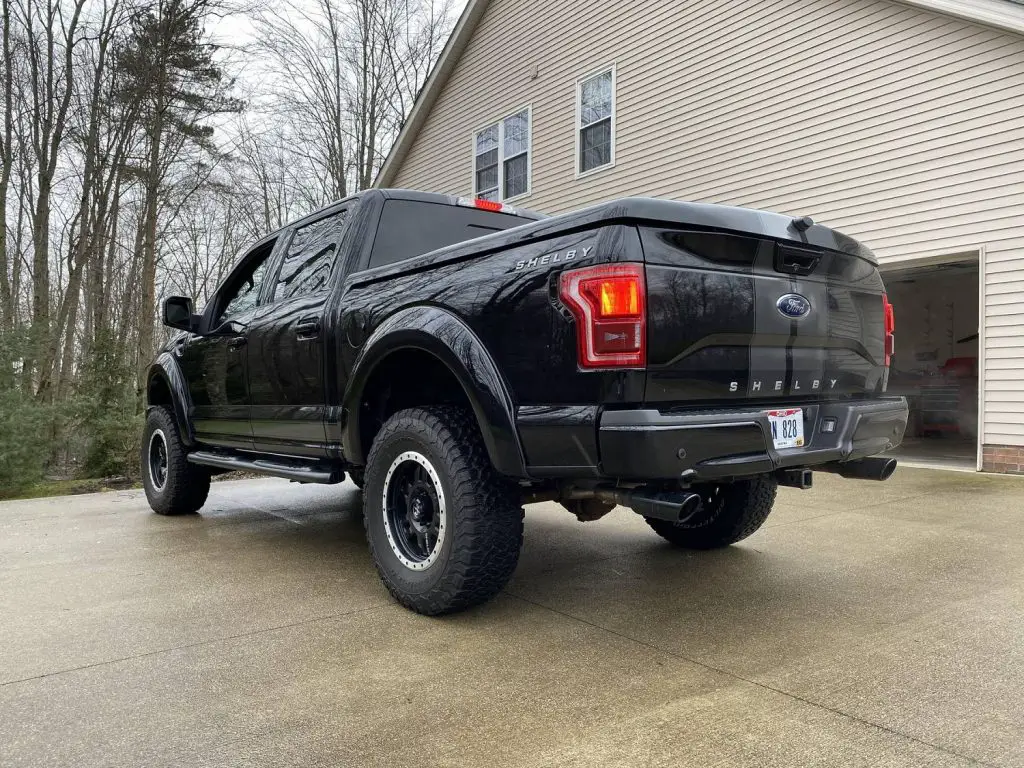 The only real downside to the truck is the Ford six-speed automatic transmission, which is a bit dated in an age where the 10-speed has supplanted the older gearbox. That said, the truck is a one-owner example with just over 30,000 miles on the odometer – an extremely low figure given its age. It is indubitably an extremely appealing truck, given the lack of Ford-branded peers that can challenge it (for the time being).
Bidders initially drove up the price to a stout $36,000, and the truck then sold for a healthy $53,000 on February 8th, 2021. That's a decent deal, since the original MSRP was $100k.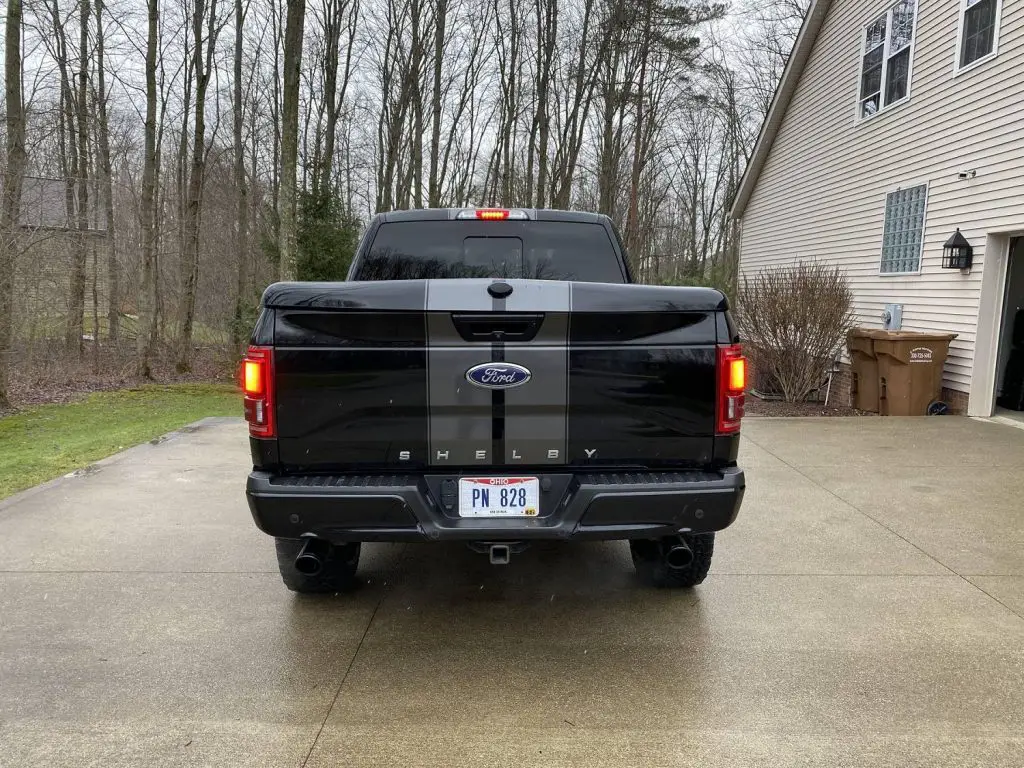 We'll have more cool finds like this to share soon, so subscribe to Ford Authority for the latest Ford F-150 news and around-the-clock Ford news coverage.