Along with an innovative exhaust design and a brand new, five-link rear coil suspension, another notable new feature present in the 2021 Ford F-150 Raptor is its optional, 37-inch, specially-designed BFGoodrich all-terrain T/A K02 tires – the largest ever offered on a light-duty pickup. The giant new 2021 F-150 Raptor tires give the truck even more ground clearance, but they also created a bit of a headache for Ford, which had to modify its assembly line at the Ford Dearborn Truck Plant to make it fit.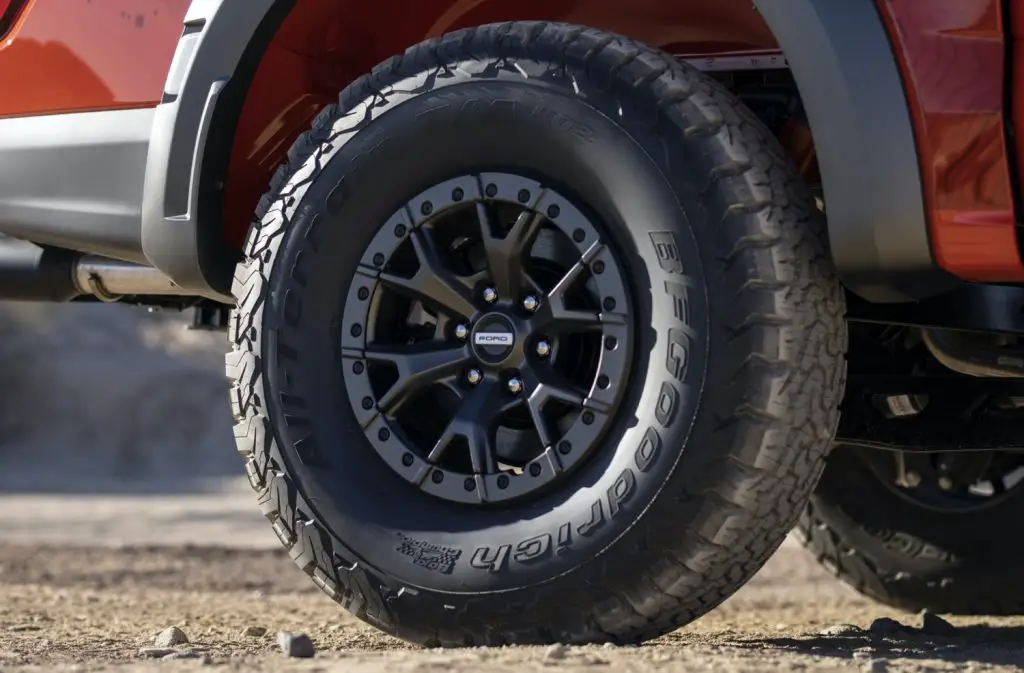 "Imagine those monsters and how we're dealing with them in the assembly plant," Tony Greco, program manager for the third-gen Raptor, told Road & Track. "It's a big, big truck. It's bigger than F-150 and it got taller than the last Raptor. We had a lot of help from the assembly plant who understood what a game-changer it was for us."
The problem stems from just how tall the 37-inch 2021 F-150 Raptor tires made the truck – a full 80.7 inches. "Getting it into the plant, that went on for 15 months to find the solution," Greco said. "Every single station, every single piece of equipment. We'd run a 2020 Raptor [through the factory] with foam blocks on top to simulate the height. Constant digital reviews with the manufacturing team. They took every down week in the summer and over Christmas trying to change the cycle line to make provisions for what was coming. In the end, we found a really clever way to execute it."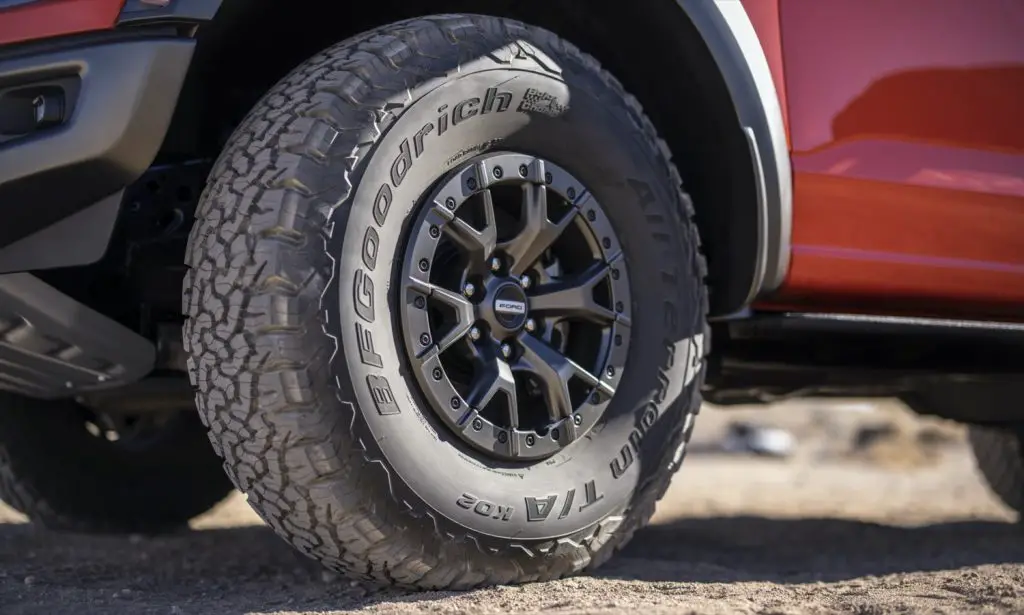 In addition to those changes, Ford had to modify some things on the F-150 Raptor so that it would accept the 37-inch tires as well. This includes a larger rod for the front shocks, a different spring perch location for the front suspension, unique rear shocks and bump stops. modifications to the frame to fit the larger spare tire, a new spare tire mount, and a relocated trailer hitch.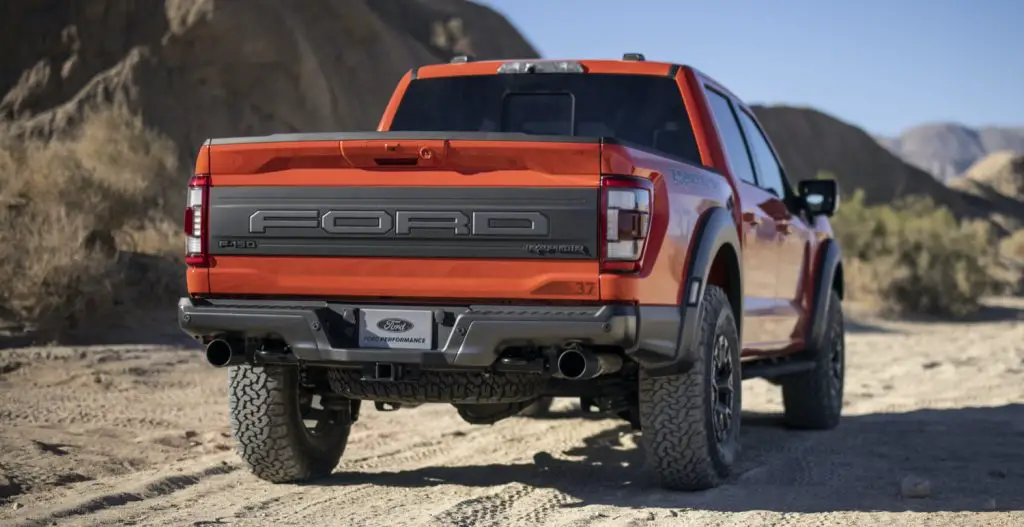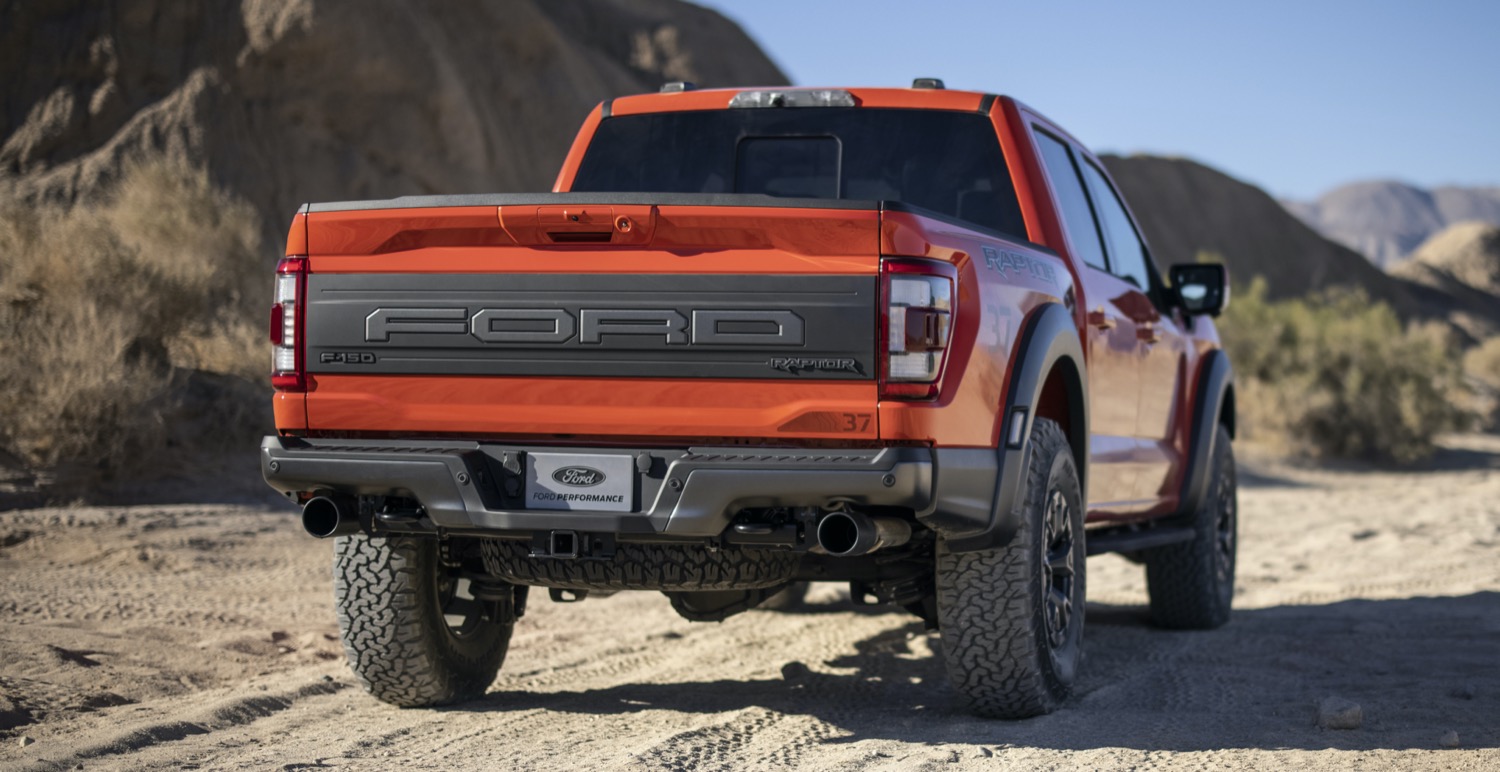 While the F-150 Raptor loses some suspension travel when equipped with the 37-inch tires – 13 inches up front and 14.1 in the rear versus 14 inches up front and 15 in the rear with the 35-inch tires – we imagine that those that value maximum ground clearance will find the extensive work Ford had to complete to make them fit well worth it.
We'll have more on the 2021 F-150 Raptor soon, so be sure and subscribe to Ford Authority for more Ford F-Series news, Ford F-150 news, Ford F-150 Raptor news, and ongoing Ford news coverage.