The beauty of buying parts and accessories from an automotive manufacturer is that we know that they've been tested and work nicely with our vehicles. That's also a nice perk for future 2021 Ford Bronco (and Bronco Sport) owners, who will have hundreds of factory accessories to choose from. But as a Bronco6G member recently discovered at a ridealong at King of the Hammers, the 2021 Ford Bronco factory winch causes a bit of a problem.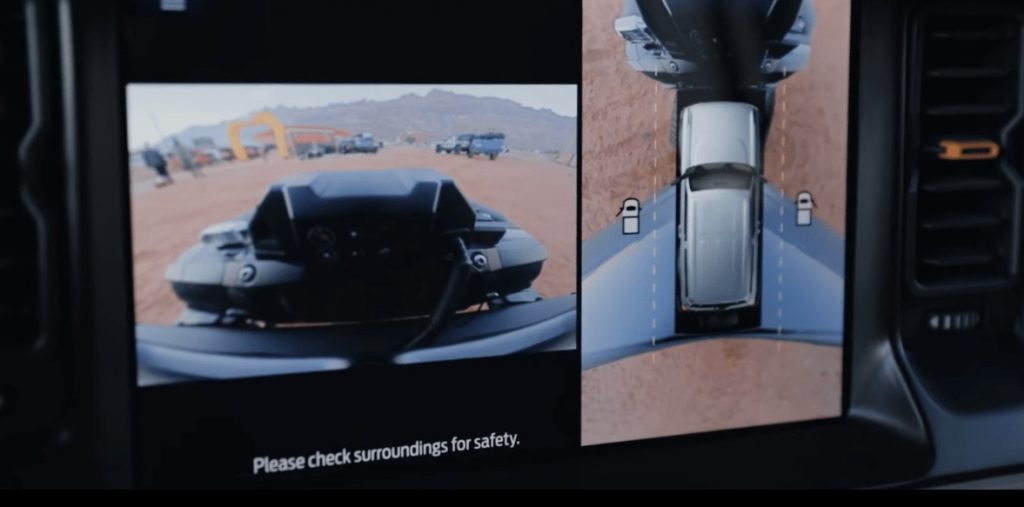 As we can see from this photo, the 2021 Ford Bronco factory winch – the Warn ZEON 10-S – blocks a pretty large portion of the SUV's front camera view. Since the Bronco's camera system is one of its many useful features, particularly while off-roading, this is obviously a big concern. And it seems that relocating the camera would also be a problem since its location is integral to the 360-degree camera view. Ford Authority reached out to Ford for a comment on this matter, and it confirmed the issue.
"Bronco designers and engineers pushed what really matters to our customers – maximum off-road capability and ease of installing off-road accessories. While some of the front camera view is blocked by the optional accessory winch, the all-new Bronco also features wheel-spotting cameras to help see obstacles ahead of the wheels on the trail."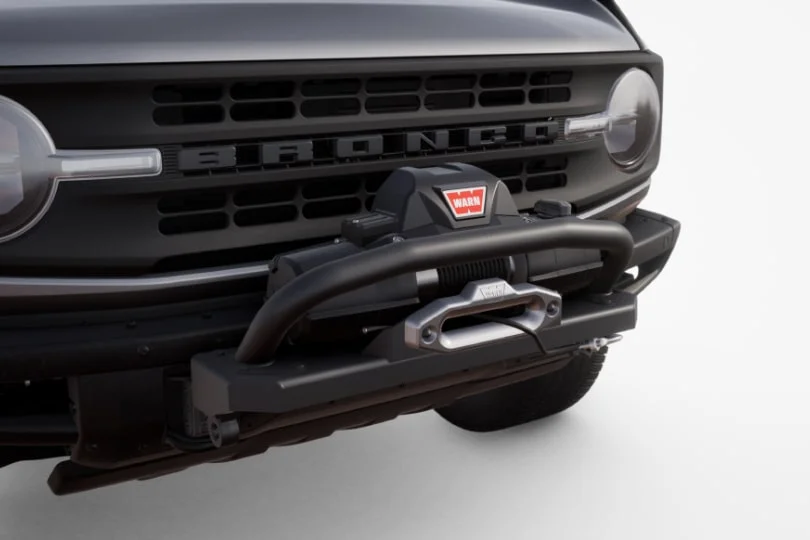 For some, this may not be a huge concern, but for others, it probably will. It just depends on how much owners value the view they get from their front camera. Regardless, it's a given that at least one aftermarket manufacturer is already working on a solution for this problem, whether that be a new front bumper design, a revised winch design, or a camera redesign.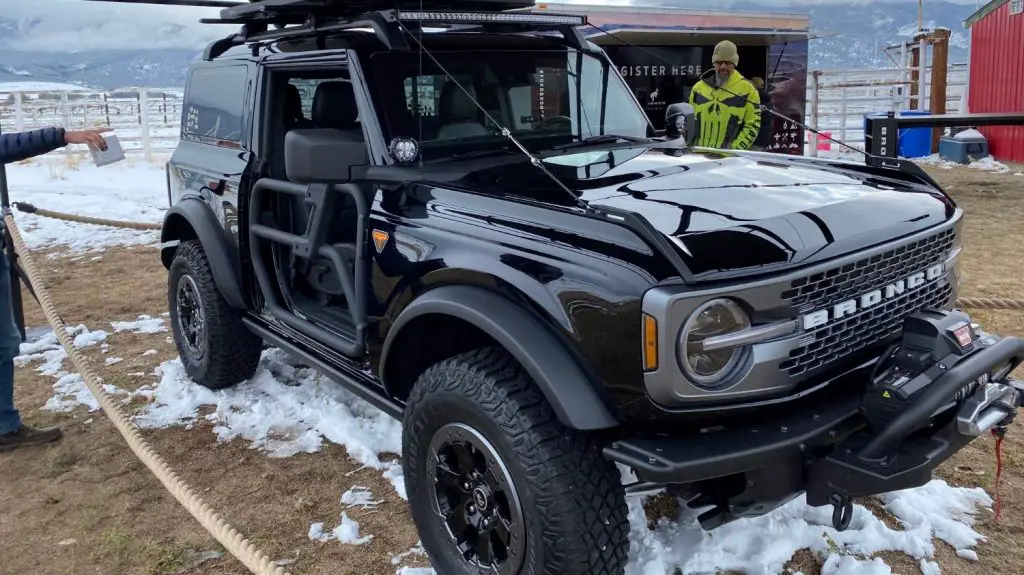 Regardless, as wide a view as the front camera provides, we imagine that owners will be looking at the back of their winches no matter what. Perhaps someone can minimize that to a degree, however, which would help. But in the meantime, those that opt for the factory winch when ordering their Bronco are in for a rather unpleasant surprise when they take delivery.
We'll have more on the 2021 Bronco very soon, so be sure and subscribe to Ford Authority for more Ford Bronco news and around-the-clock Ford news coverage.