Of the many choices 2021 Ford Bronco buyers face in terms of features, option packages, and trim levels, tires figure to be one of the more hotly debated. While the Sasquatch Package and its 35-inch rubber is already a hugely popular option, some will opt to go even bigger and slap 37-inch tires on their rides. But as we can see from these pictures provided by a Bronco6G member who attended King of the Hammers this weekend, these two 2021 Ford Bronco prototypes don't look too much different with different tire sizes.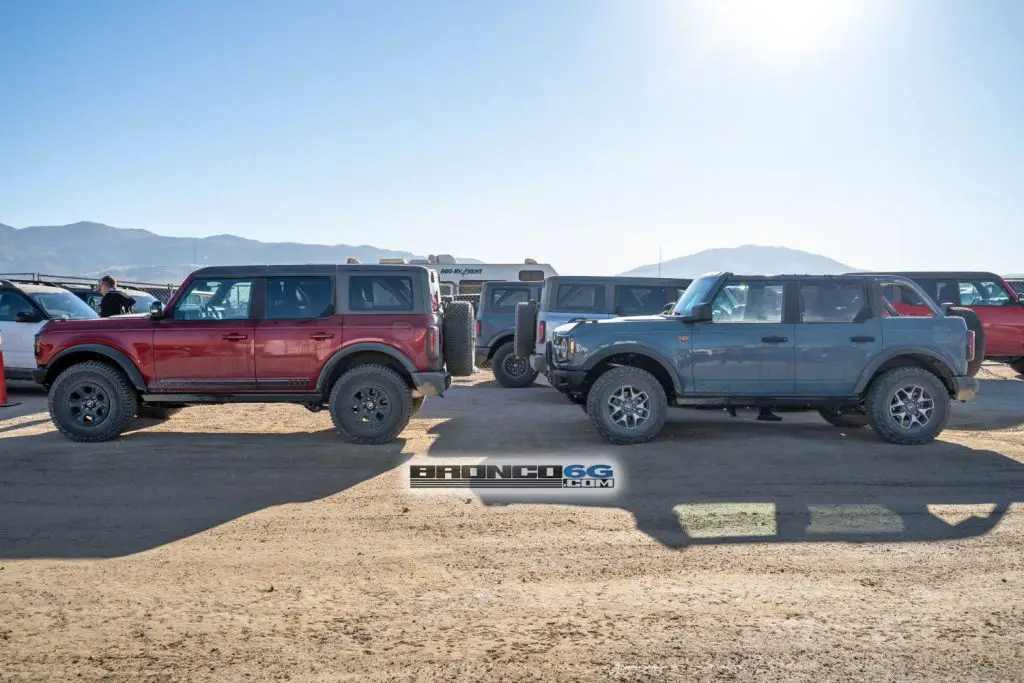 The 2021 Ford Bronco prototypes in question consist of a Rapid Red First Edition four-door, which comes standard with the Sasquatch Package and 35-inch tires, along with an Area 51 Badlands four-door, which is fitted with the standard 33-inch tires. The First Edition clearly sits a little bit higher than the Badlands, but otherwise, the difference here is very marginal.
Both sets of tires fill up the wheel wells of their respective Ford Bronco models quite well, leaving little gap in either case. Thus, choosing between 33s and 35s really comes down to a couple of considerations – looks and capability. To us, both of these combinations look nice, though the larger tires are slightly more aesthetically pleasing in our opinion.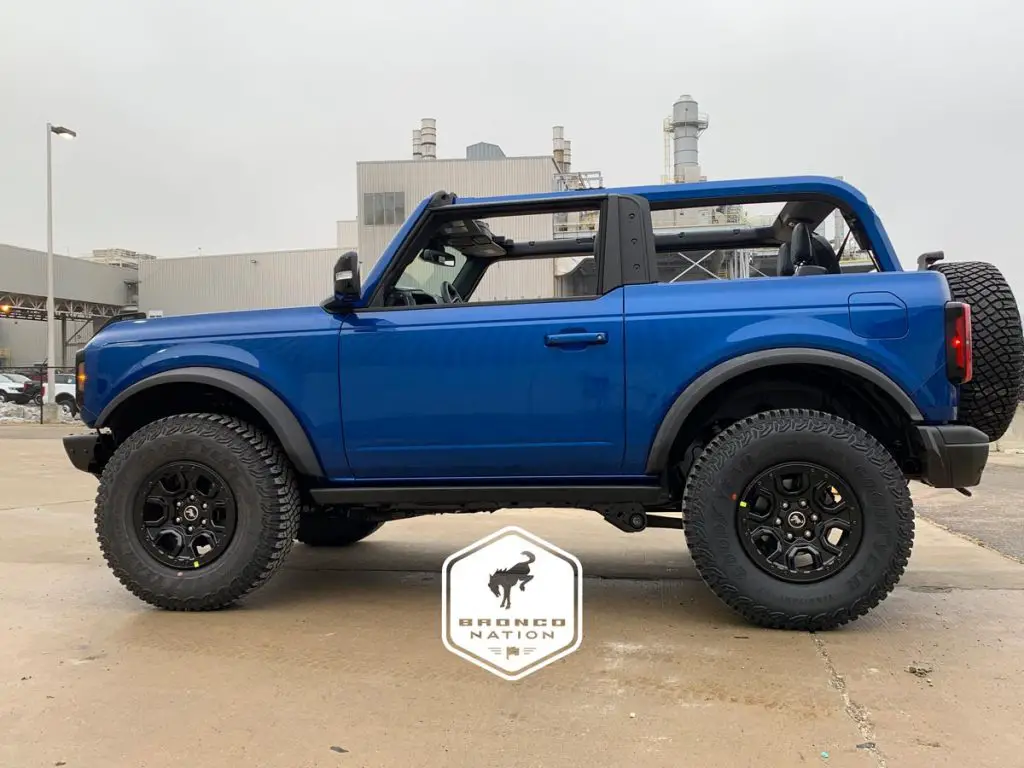 When it comes to capability, however, the smaller tires are going to provide more wheel travel, which is important for hardcore off-roaders. There's also the matter of cost, at least for those opting for a trim level that doesn't come with the Sasquatch Package as standard equipment, as it will add an additional $2,495 to the cost of the Badlands, though the package is more than just tires, in all fairness.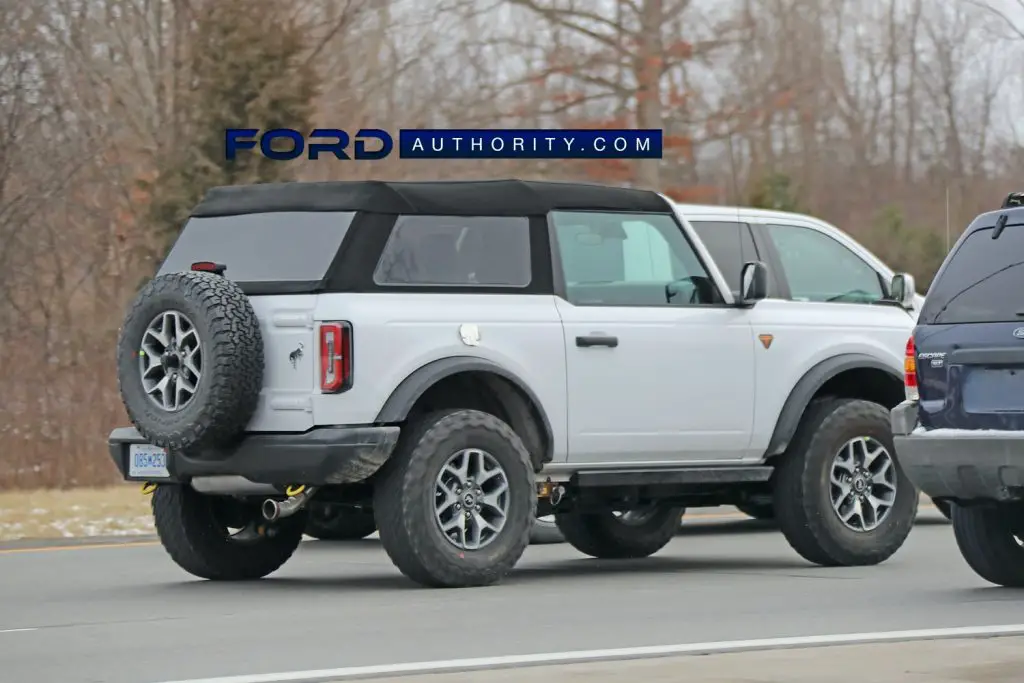 Personally, we think that plenty of Badlands buyers will be satisfied with the 33-inch tires. But there are also quite a few folks out there that are willing to give up a little bit of wheel travel for a meatier look. Luckily, we can choose either option with the mere click of a button.
We'll have more on the Bronco very soon, so be sure and subscribe to Ford Authority for more Ford Bronco news and around-the-clock Ford news coverage.