Since its inception in 2010, the Ford F-150 Raptor has earned its reputation as a high-speed desert runner, one capable of flying over obstacles at high speeds and surviving the subsequent landing. As we can see from the video below, that hasn't changed with the all-new, third-generation 2021 Ford F-150 Raptor either, as this one catches some major air before sticking the landing.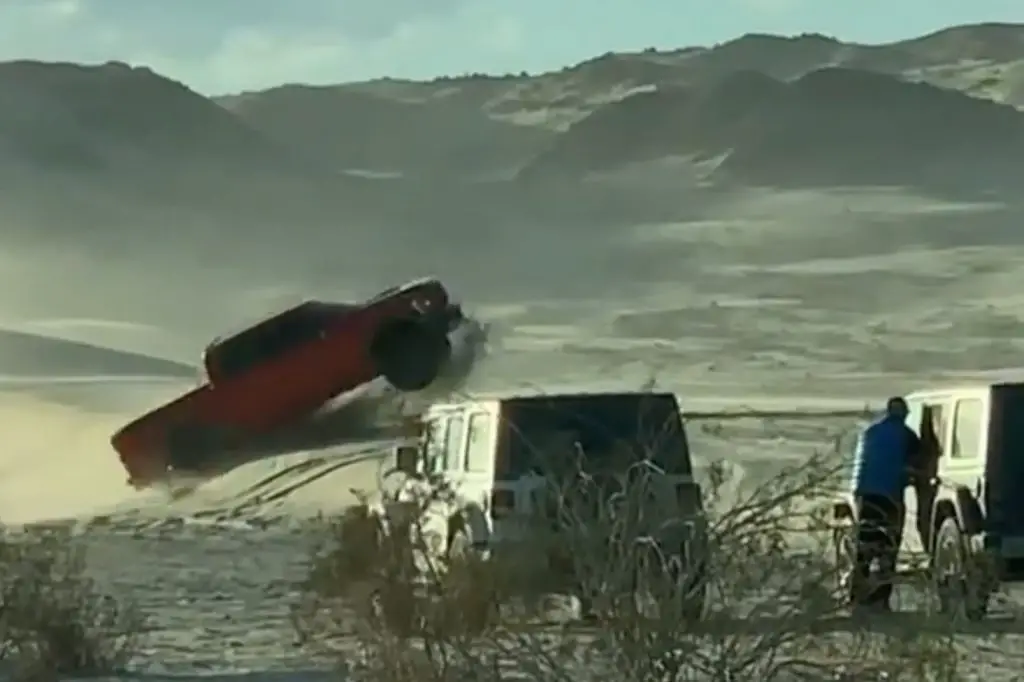 This footage was captured at a commercial shoot for the 2021 Ford F-150 Raptor, as we can see from all of the film equipment surrounding it. But the video, originally posted by Instagrammer 395Jeep, has since been taken down, likely because posting this sort of thing is frowned upon. But the original caption read "I worked this commercial two weeks ago of new Raptor that was released today. This was one of eight jumps and the stock Raptor drove away."
Yes, that's right – the stock 2021 F-150 Raptor pulled off this incredible jump not once, not twice, but eight times without suffering any notable damage, apparently. The video has since been reposted by several other Instagram accounts, thankfully, so we can still enjoy watching it over and over again. Let's see a Ram TRX replicate this feat just once and not suffer major damage.
View this post on Instagram
Regardless, it seems that the Raptor's brand new five-link rear coil spring suspension has only enhanced its previously stellar jumping ability. With its longest-in-class 24-inch springs and 15 inches of rear suspension travel when equipped with 35-inch tires – a full 25 percent more than the outgoing generation – the new Raptor promises to perform even better off-road, even if we aren't constantly launching it off every hill we come across.
We'll have much more on the high-flying 2021 Ford F-150 Raptor very soon, so be sure and subscribe to Ford Authority for more Ford F-Series news, Ford F-150 news, Ford F-150 Raptor news, and ongoing Ford news coverage.