At first glance, the 2022 Hyundai IONIQ 5 might look like some kind of futuristic concept, but in reality, it's a very much production-ready all-electric crossover. It's also the very first vehicle from the automaker's new all-EV IONIQ sub-brand, one that will directly do battle in the salesroom with the Ford Mustang Mach-E.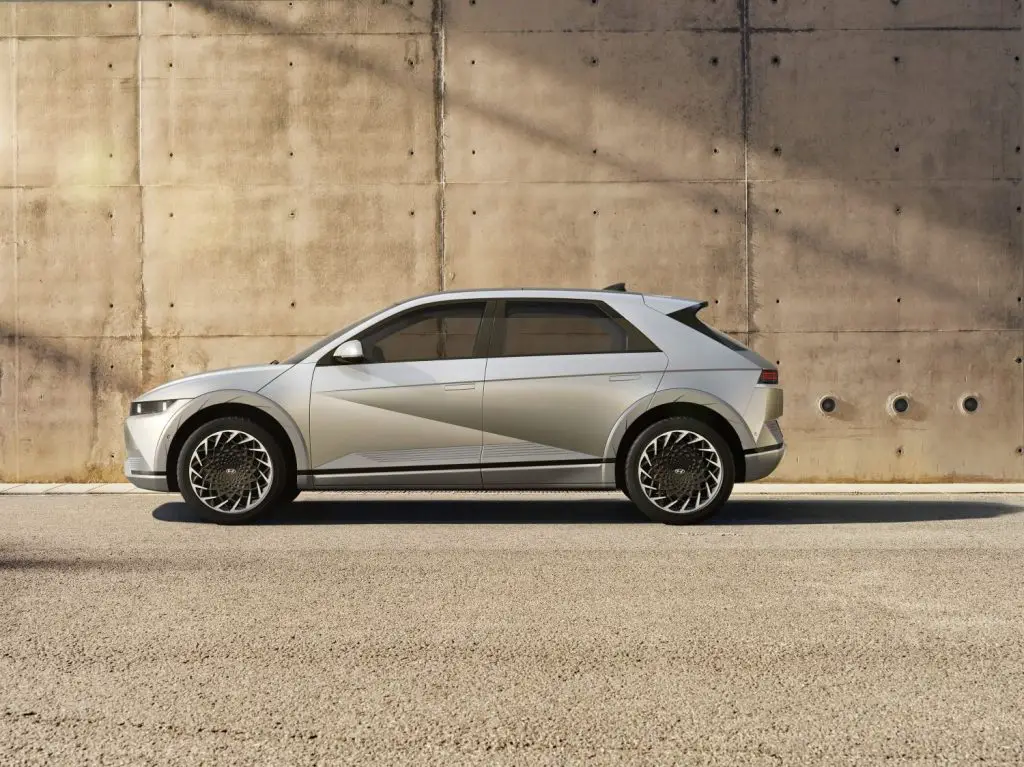 The Hyundai IONIQ 5 is built upon the automaker's dedicated BEV architecture called Electric-Global Modular Platform (E-GMP), which gives it an extended wheelbase. Its body purposely minimizes panel gaps and utilizes flush door handles for optimal aerodynamics. New 20-inch wheels are also aero-optimized for maximum efficiency.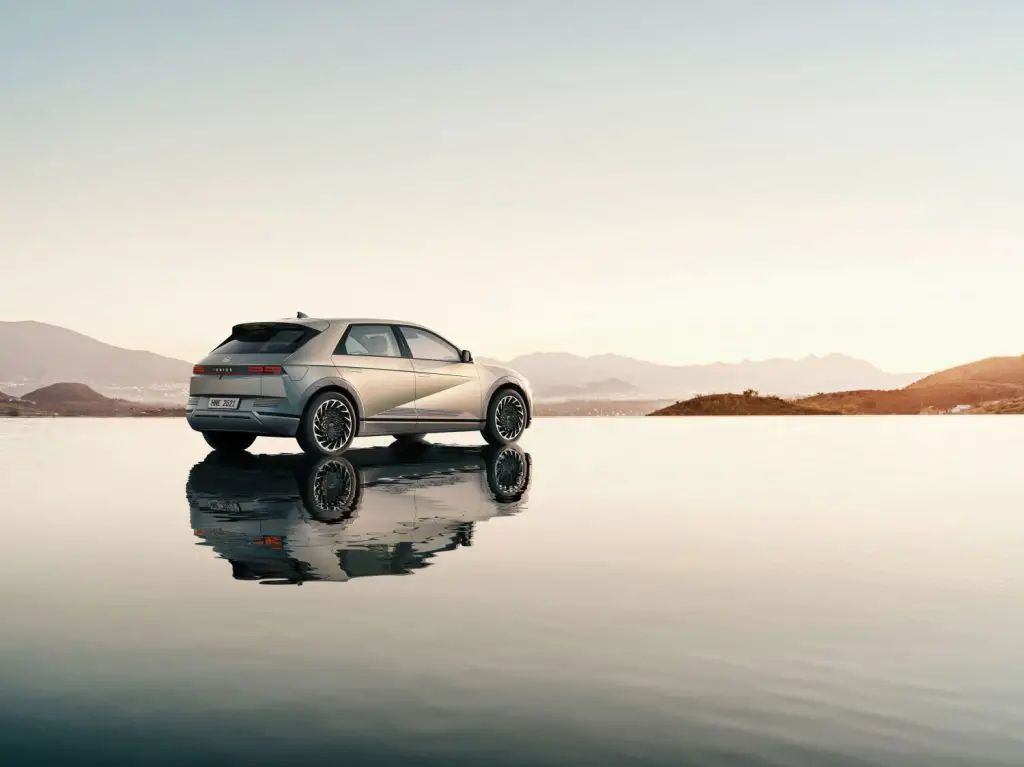 The IONIQ 5 is available with either a 58- or 72.6-kWh battery pack and rear-wheel-drive with a single motor mounted in the rear, or all-wheel-drive with front and rear motors. With the smallest battery, the RWD version produces 214 horsepower and 258 pound-feet of torque and will do 0-62 miles-per-hour in 8.5 seconds. Adding the big battery keeps output the same, but slices that time to 7.4 seconds.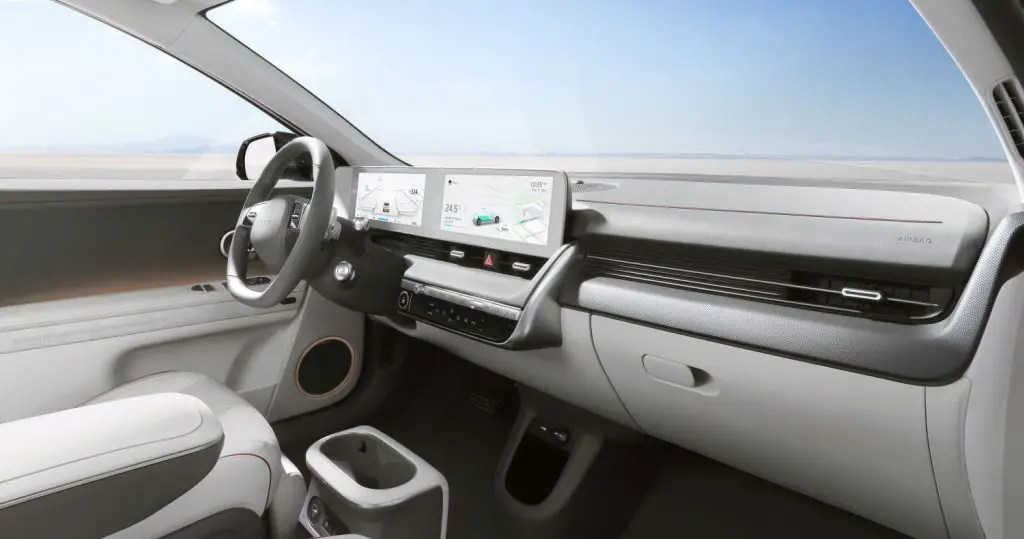 The dual-motor version with the smaller battery is rated at 232 horsepower and 446 pound-feet of torque, good enough for a 0-62 run of 6.1 seconds. Opt for the big battery and dual motors, and the IONIQ 5 will offer 301 horsepower and 446 pound-feet of torque, which propels it to 62 miles-per-hour in 5.2 seconds.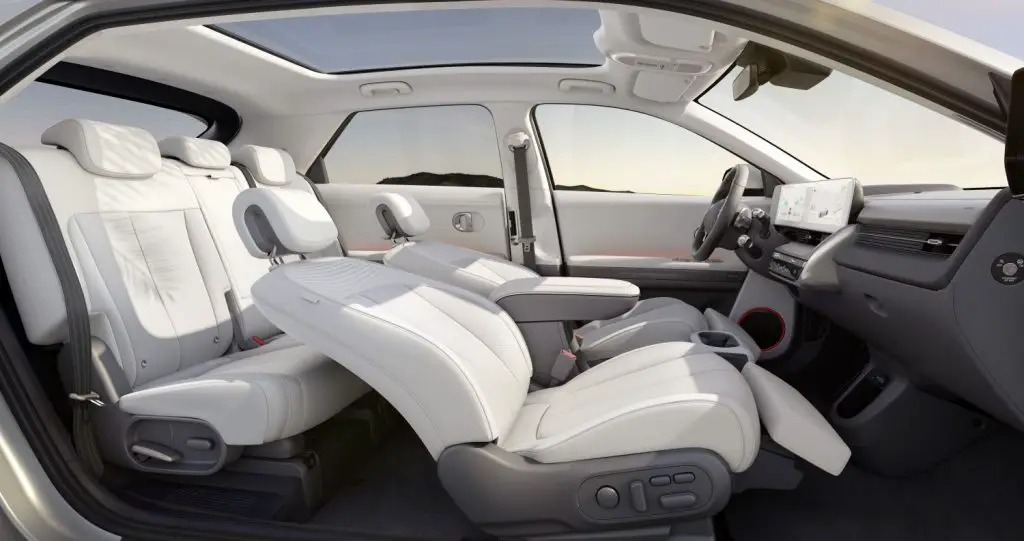 As of right now, Hyundai has only revealed range numbers for one version of the IONIQ 5 – the RWD with the bigger battery – and it has received a WLTP rating of between 292-298 miles. It's worth noting that the European WLTP ratings tend to be a tad more optimistic than the EPA ratings used in the U.S., so that number will likely go down in the states.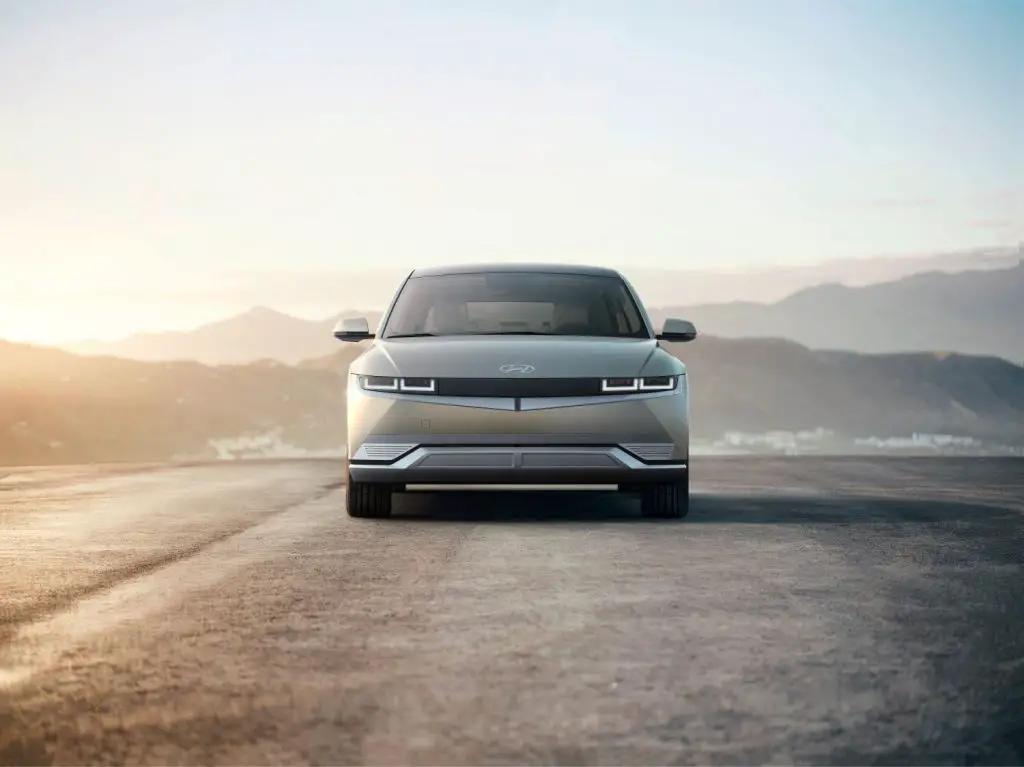 Charging is brisk if one can find the right charger, as the IONIQ 5 supports 400 and 800-volt charging. Charging at 350 volts, the crossover can go from a 10-percent charge to an 80-percent charge in 18 minutes, under optimal conditions. An optional solar roof can also trickle charge the battery and add range as well.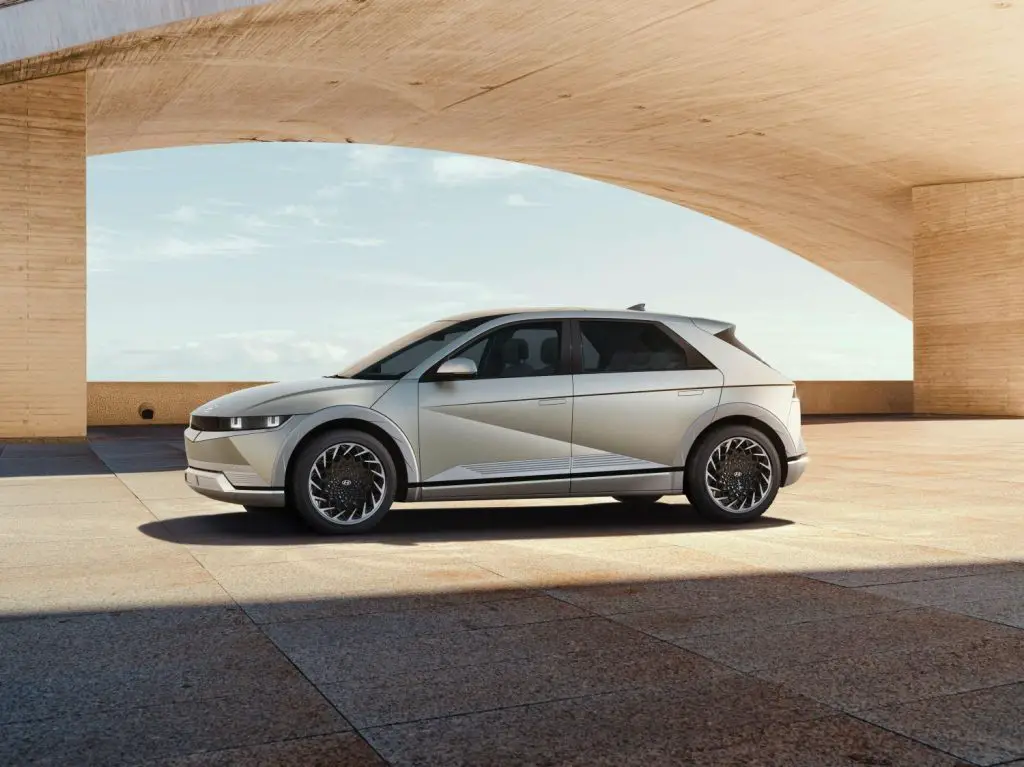 The 2022 Hyundai IONIQ 5 will launch in the second half of 2021. Though no pricing has yet been announced, it's a pretty safe bet that it will be fairly close to the Mustang Mach-E. And while the best-performing IONIQ 5 can't match the Mach-E GT's performance, it lines up quite nicely against the rest of that vehicle's lineup.
We'll have more on this and all of Ford's present and future competition soon, so be sure and subscribe to Ford Authority for non-stop Ford news coverage.