While electric vehicles have their fair share of detractors, they do provide owners with one obvious benefit – instant torque from the mere press of the accelerator pedal, and lots of it. This is great for drag racing, merging into traffic, and of course, ripping off donuts on both dry and slippery pavement. And that's clearly on display in this new video, which shows both the Ford F-150 BEV prototype and a Ford Mustang Mach-E making some snow angels.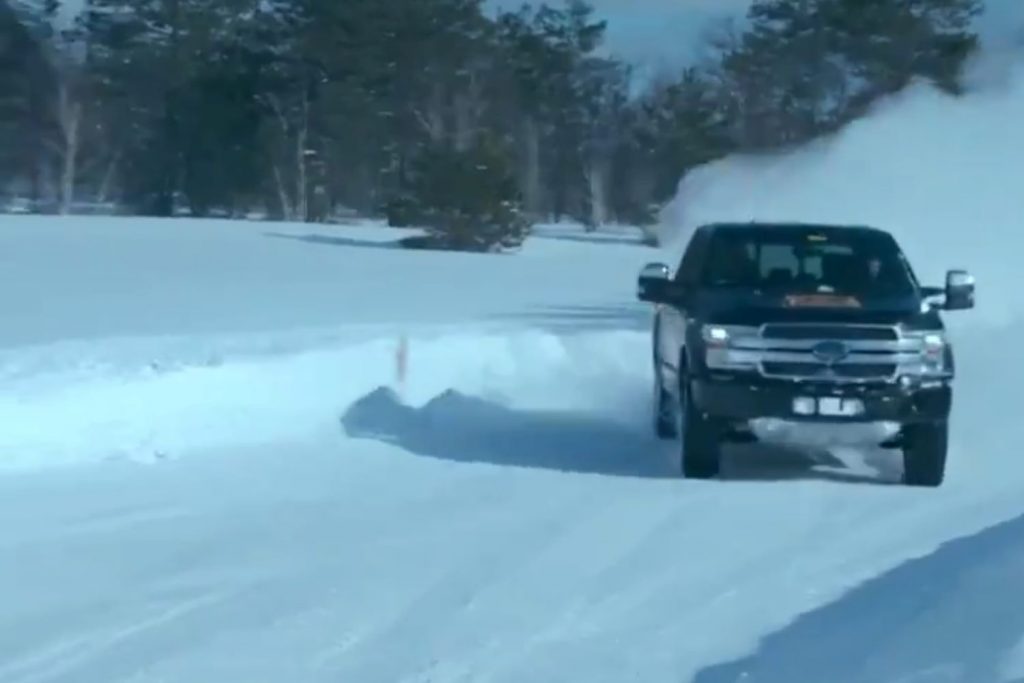 Both of these EVs take clear advantage of the blustery winter weather currently plaguing most of the United States, rather than just sitting around in the garage and pouting about it. But of course, there is a more serious reason for this sort of testing – EVs are notorious for suffering from faster battery drain in cold temperatures, so cold-weather testing is key.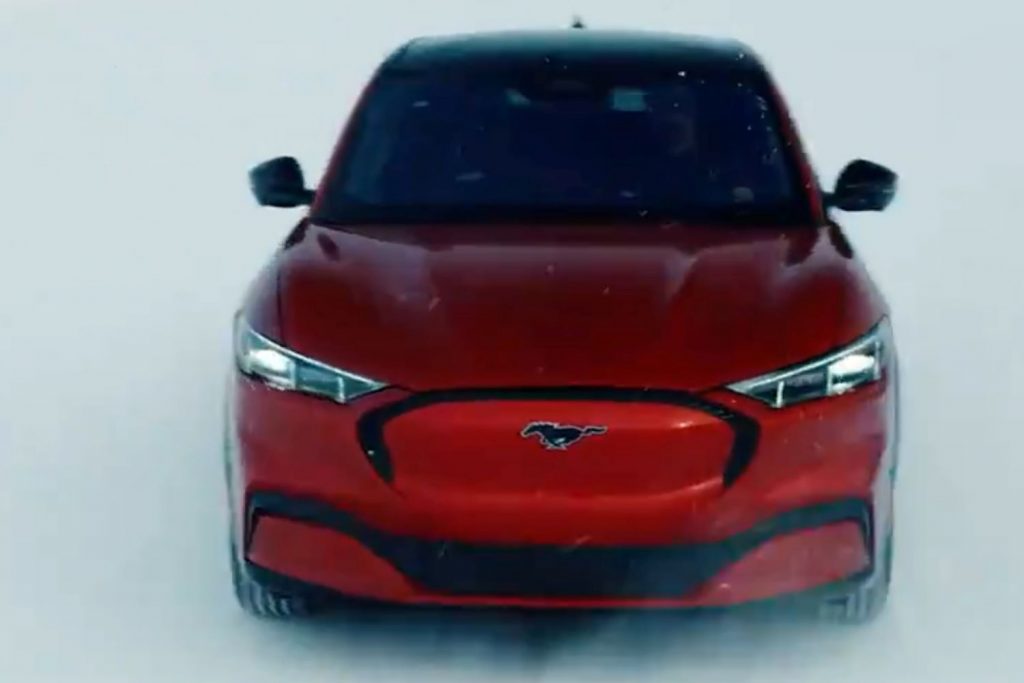 We've seen this in the past when the Mustang Mach-E was in development, and now we're also seeing plenty of it with the forthcoming Ford F-150 BEV. As Ford slowly transitions to an electrified lineup, it's obviously critical that the automaker addresses the concerns revolving around EVs, whether that be range anxiety or cold weather battery drain.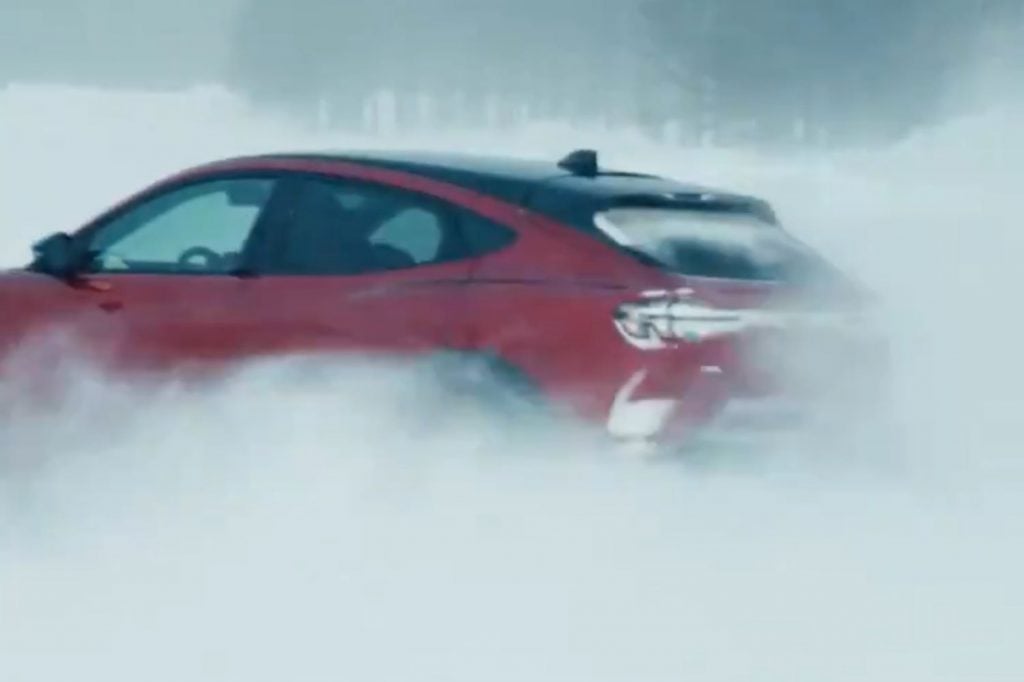 At the same time, it's also important to remind folks that EVs are also good old-fashioned fun. The Blue Oval has been keen to do just that in recent months, showing off the Mach-E in a series of entertaining new commercials and giving us details about the Ford F-150 BEV, which is due to arrive in mid-2022 with the highest output of any pickup in the F-150 lineup.
With FoMoCo's announcement earlier today that it would be going all-electric in Europe by 2030, this certainly won't be the last time we see its future EVs out testing in all sorts of inclement weather, either.
We'll have more on Ford's push toward electrification soon, so be sure and subscribe to Ford Authority for the latest Ford F-Series news, Ford F-150 news, Mustang Mach-E news, and ongoing Ford news coverage.