A new Ford Motor Company trademark filing suggests that Ford might be planning on offering a more robust cargo management system for pickup truck beds, entitled Flexbed.
Ford Motor Company has filed to trademark "Flexbed" with the United States Patent and Trademark Office, Ford Authority has learned. The application was filed on February 17th, 2021 and is assigned serial number 90531536. The filing carries the following goods and services category: Land vehicles; customizable and organizational system for cargo area of vehicles.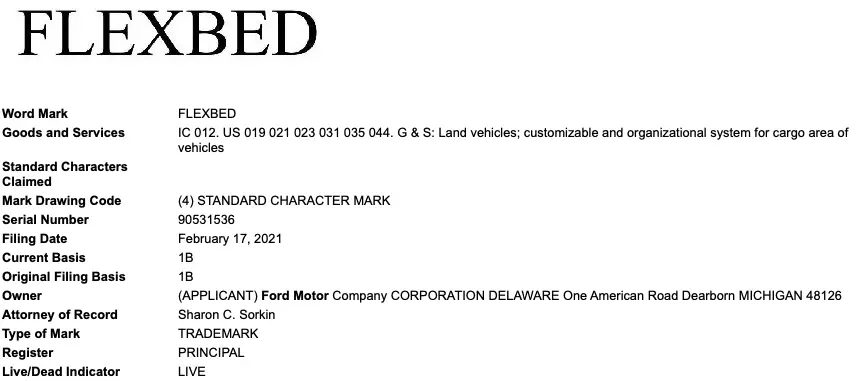 The Ford Authority Take
It's hard to say exactly what Ford could have planned for Flexbed without any additional information, but the Flexbed name seems fitting for a cargo management system designed to help Ford pickup owners use their truck beds more effectively. Trucks have been slowly becoming more mainstream in recent years, and are increasingly being utilized as personal and commuter vehicles by their owners, who may not necessarily use their beds on a regular basis. As such, Flexbed could be a way for truck owners who recently transitioned from a sedan and want to use their beds more like a trunk, where various things can be stored inside but not necessarily thrown around when the vehicle is in motion.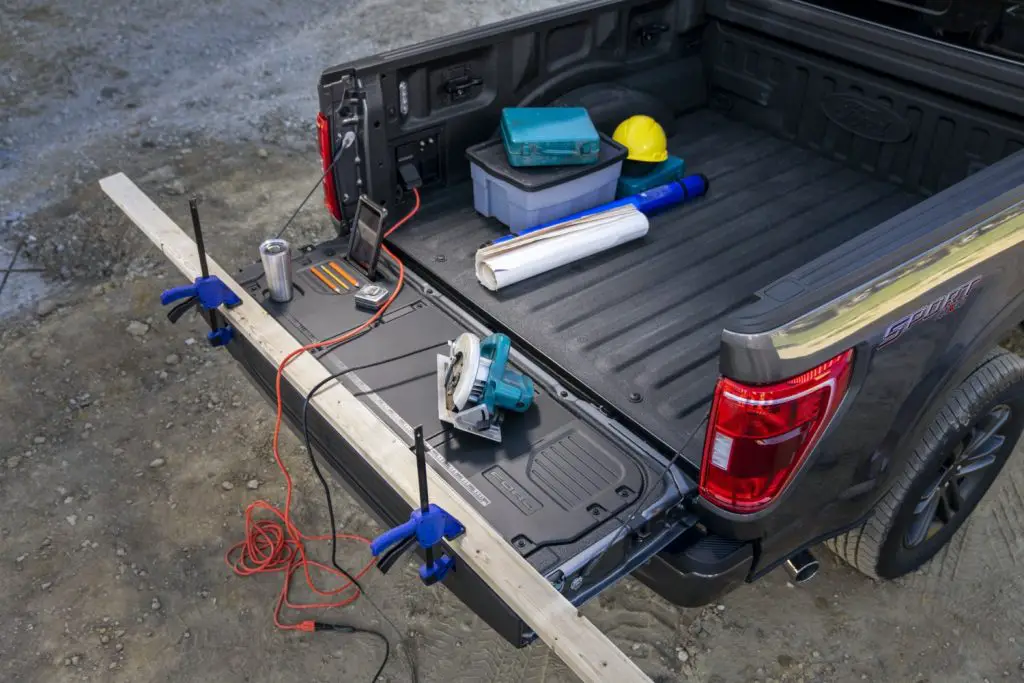 Ford's "human-centered" design mantra has been a part of the company's lexicon since 2015, and it has resulted in many innovative features designed to make owner lives' easier. The Max Recline Seats in the 2021 Ford F-150 were created based on that paradigm, as Ford engineers observed owners sleeping in their trucks when possible, despite the fact that the seats were not designed for that type of rest. Ford could be addressing a similar problem with Flexbed.
Perhaps the company observed owners coming to terms with the fact that their new truck lacks an enclosed trunk-like area, even with a tonneau cover, which only partially solves the kind of problem. A reconfigurable system made of sturdy materials could help solve that issue, especially if it could be configured into different shapes and sizes.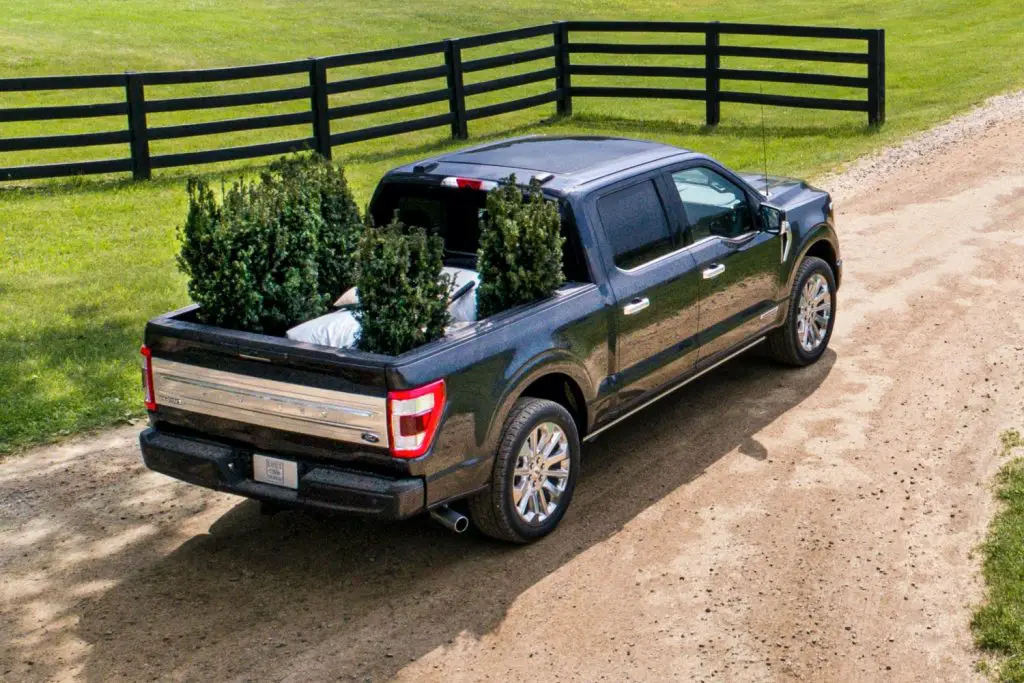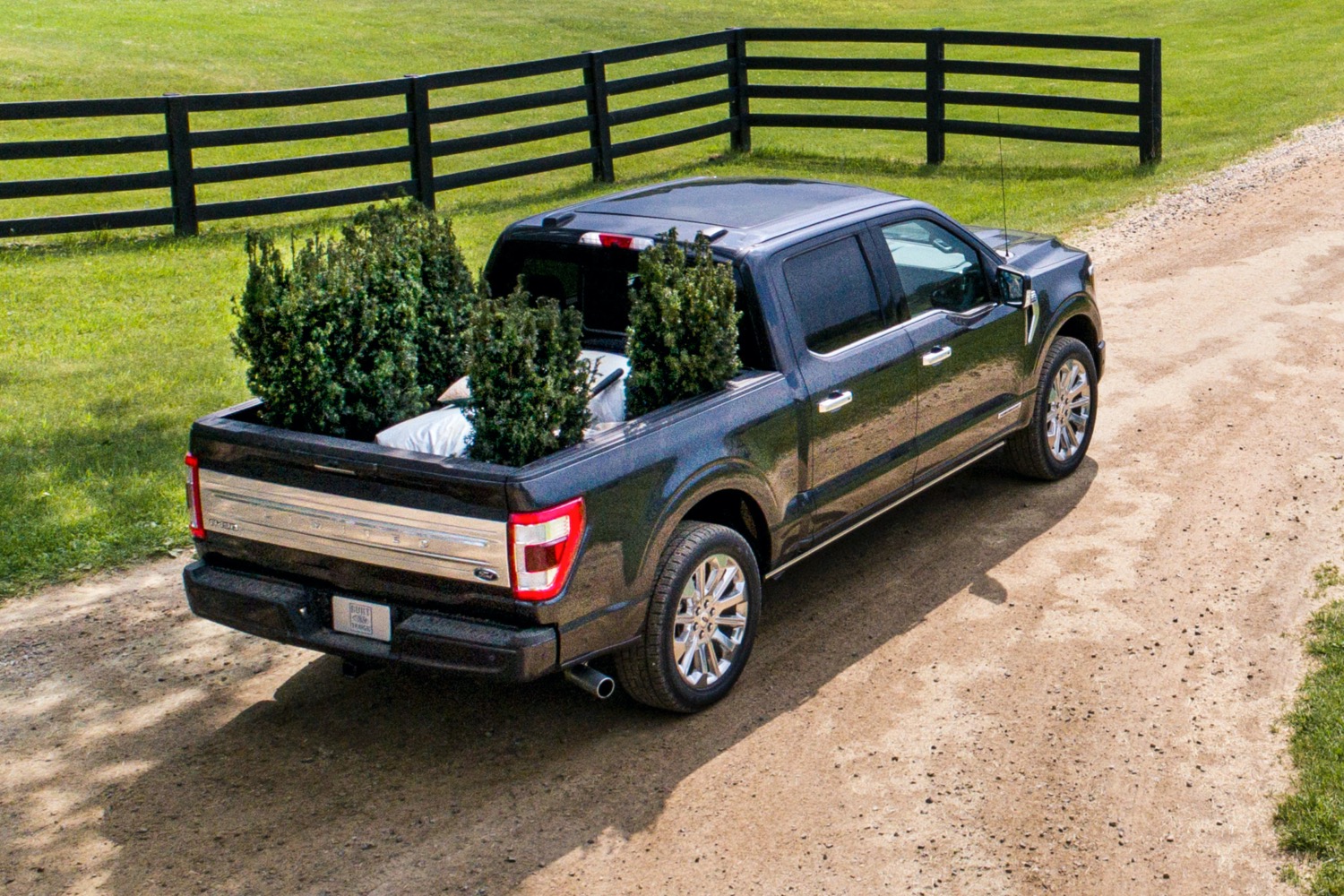 Additionally, Flexbed is something that could be expanded to incorporate all of the trucks in the Ford lineup – including the Ford F-150, Ranger and upcoming car-based 2022 Ford Maverick, the latter of which will probably be purchased by Ford owners coming from sedans.
We'll follow everything related to the Ford Flexbed trademark application and report back as soon as we know more. Until then, subscribe to Ford Authority for the latest Ford trademark news, Ford business news, Ford F-150 news, Ford Maverick news, and ongoing Ford news coverage.