Ford has produced millions of pieces of personal protective equipment since the onset of the COVID-19 pandemic as part of its Project Apollo initiative. The automaker has also donated a large number of face masks to needy communities in recent months. But now, Ford has also come up with an innovative new clear N95 face mask designed to help the hearing-impaired, too.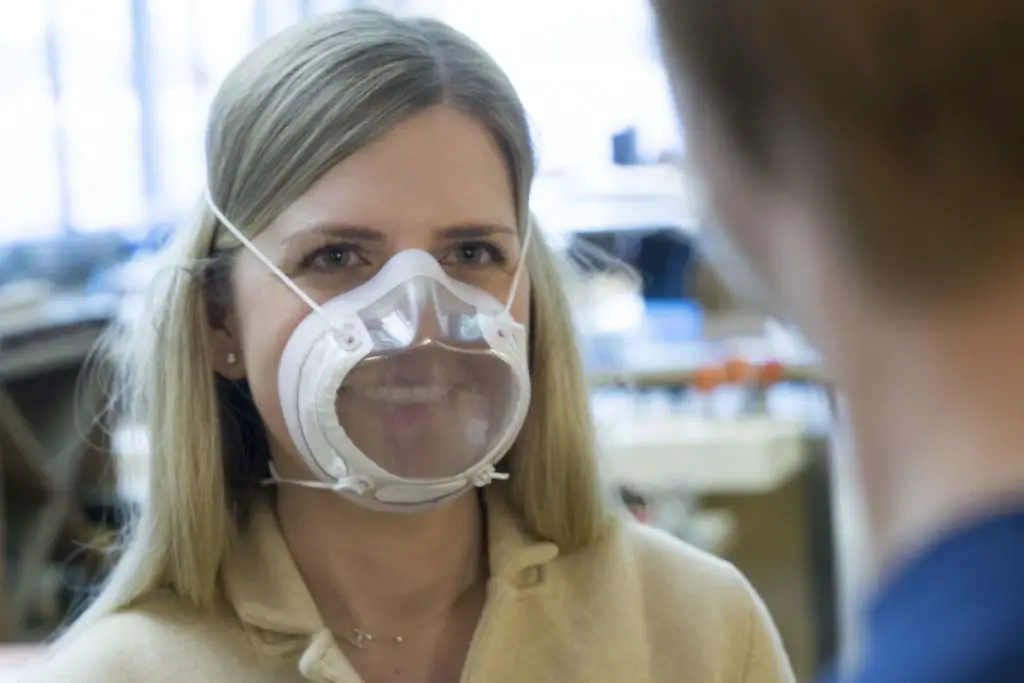 Ford has received patent-pending approval for its innovative new clear N95 face mask, which is currently undergoing testing and is expected to be available this spring.
The transparent, low-cost, reusable respirators enable a full range of human expression, allowing people to better communicate with each other and aiding those with hearing impairments to help read lips that are today blocked by conventional cloth and filtered masks. This is also a safe solution where visible human expression is desired, such as teaching, air travel, and sales.
"One of the things that's missing during the pandemic is the power of a smile," said Jim Baumbick, Ford vice president, enterprise product line management and leader of Ford's Project Apollo personal protective equipment manufacturing effort. "This clear respirator promises to improve interactions between neighbors, at the store, and for those who have hearing impairments."
Additionally, the automaker has also developed a simple air filtration system that uses a common box fan that's placed horizontally on a cardboard stand and features a filter laid across it that draws air downward. The filtration system is capable of changing the air in a 960 square-foot room roughly 4.5 times per hour to reduce the number of virus-carrying aerosols present in the air.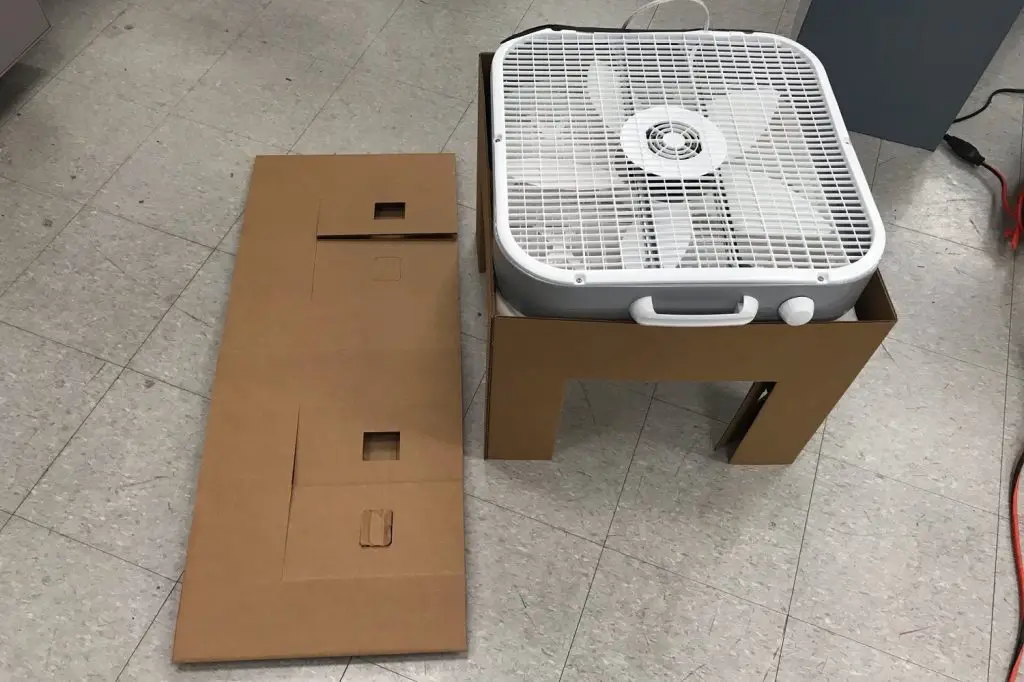 "Our modeling results clearly show that improvements in air filtration of poorly ventilated spaces through the proper use of a portable air cleaner can help reduce the chance of breathing in contaminated aerosols," said Dr. Jiarong Hong, a mechanical engineering professor in the University of Minnesota's college of science and engineering.
The company plans to donate up to 20,000 air filtration kits to underserved communities but is also making the base design available free by downloading an instruction template that can be found here.
We'll have more on Ford's efforts to fight COVID-19 soon, so be sure to subscribe to Ford Authority for the latest Ford-related COVID-19 news and 24/7 Ford news coverage.