The Ford Michigan Central Station renovation has been going on since 2018, even pressing on in spite of the COVID-19 pandemic. The automaker is investing $350 million into its future 1.2 million-square-foot innovation and mobility campus, which will ultimately host 5,000 employees, and it has already given some folks a crack at learning the construction trade. But now, the Ford Michigan Central Station renovation has officially moved into its next phase as the automaker has hired New-York based EverGreene Architectural Arts to update more than 56,000 square feet of plasterwork.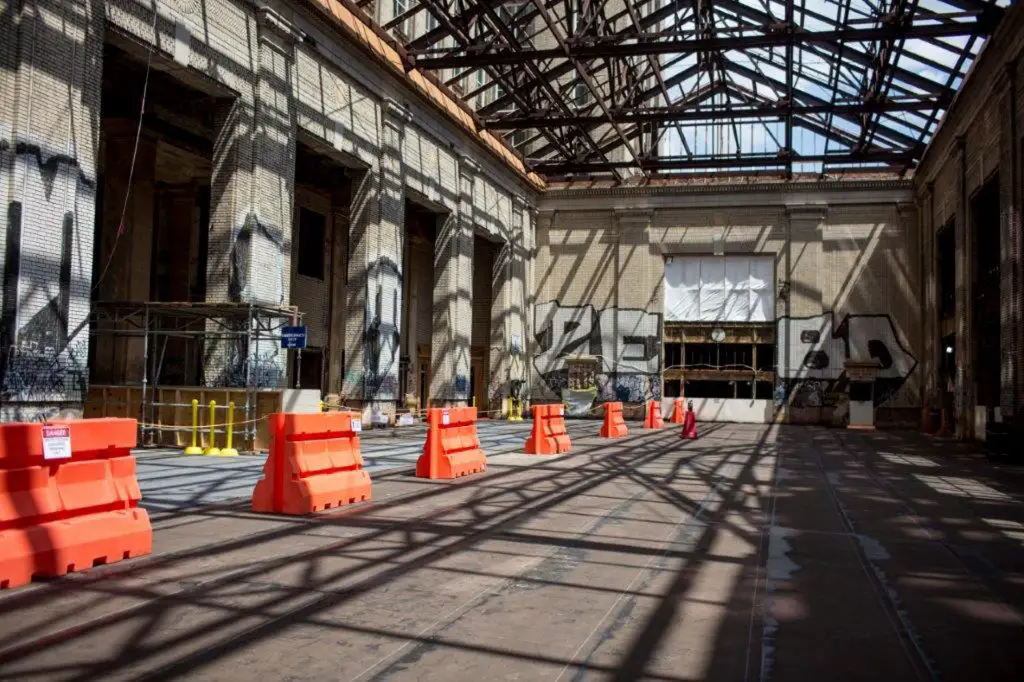 The project is expected to take 18 months, though the actual process began some time ago. "They started the process almost a year ago when EverGreene came in and started taking pieces of the plaster down so that they can create molds of the areas that we put in pieces that we needed to replicate," Richard Bardelli, Construction Manager for Michigan Central Development project, told WDET news.
The ultimate goal of the project – which involves restoring over 3,000 ornate medallions, rosettes, and coffers – is to retain the charm and historic feel of the Corktown project, seamlessly blending 1900s architecture with modern-day functionality.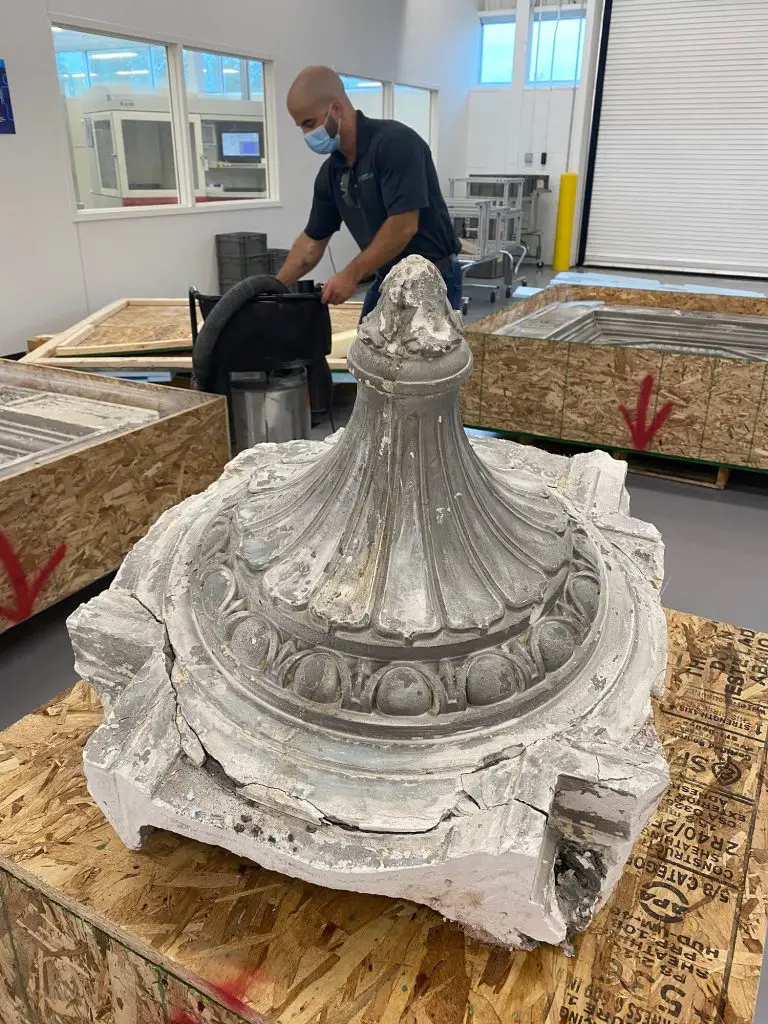 "The beauty of it, and really what we've been focused on, is the historic restoration of the building… That exact grandeur, the artistry of the plaster, will all be brought forward from when it was originally built," Bardelli said. "We're making sure we understand what Corktown means and this history around architecture and feel for this community because it is the oldest community in Detroit. We want to make sure that we take all of that into account when we're talking with the community and how we move forward."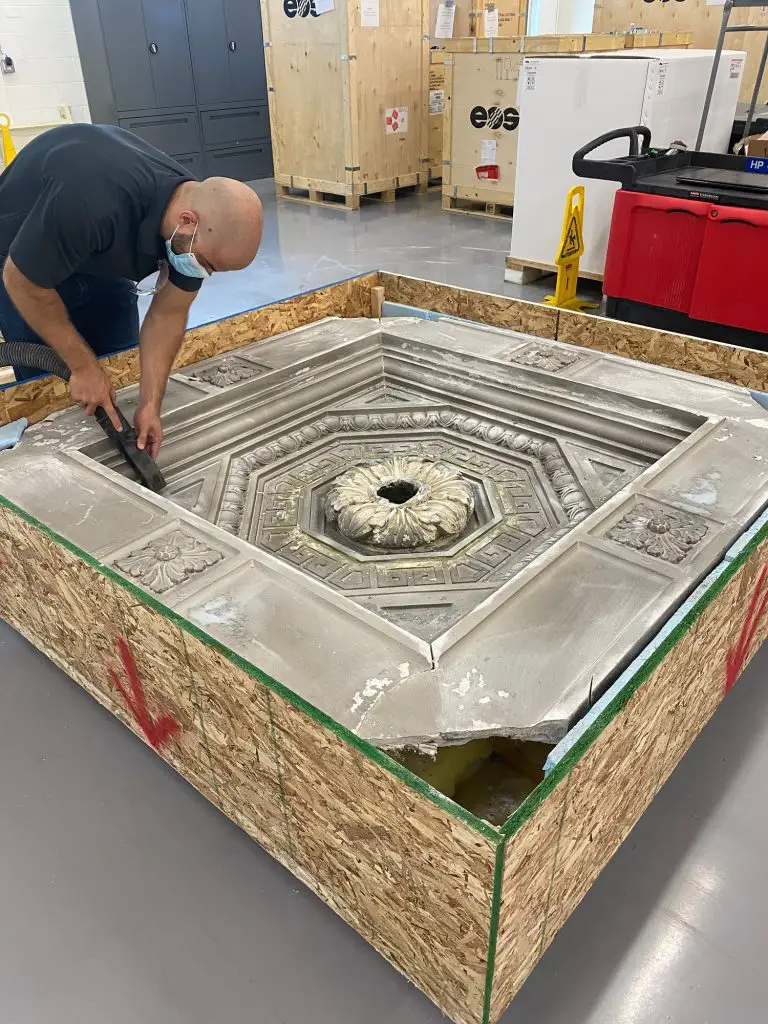 Despite COVID-19 related setbacks, Ford says that the project is still on track to be completed in 2022.
We'll have much more on Ford's Michigan Central Station renovation as it nears completion, so be sure and subscribe to Ford Authority for ongoing Ford news coverage.