Ford Motor Company sales decreased by 16 percent to 2,044,744 units during the 2020 calendar year in the United States. Sales fell at both FoMoCo brands – the namesake Ford marque, as well as at the Lincoln luxury brand.
"The fourth quarter of 2020 represented an inflection point at Ford in our transition from cars to a much greater focus on iconic trucks, SUVs and electric vehicles to better serve our customers," said Vice President, Ford Sales U.S., Andrew Frick, in a statement. "We are well positioned to see the benefits of our focused efforts throughout 2021," he added.
The results were negatively impacted by the COVID-19 pandemic, which sapped FoMoCo of at least two months of production during the entire year.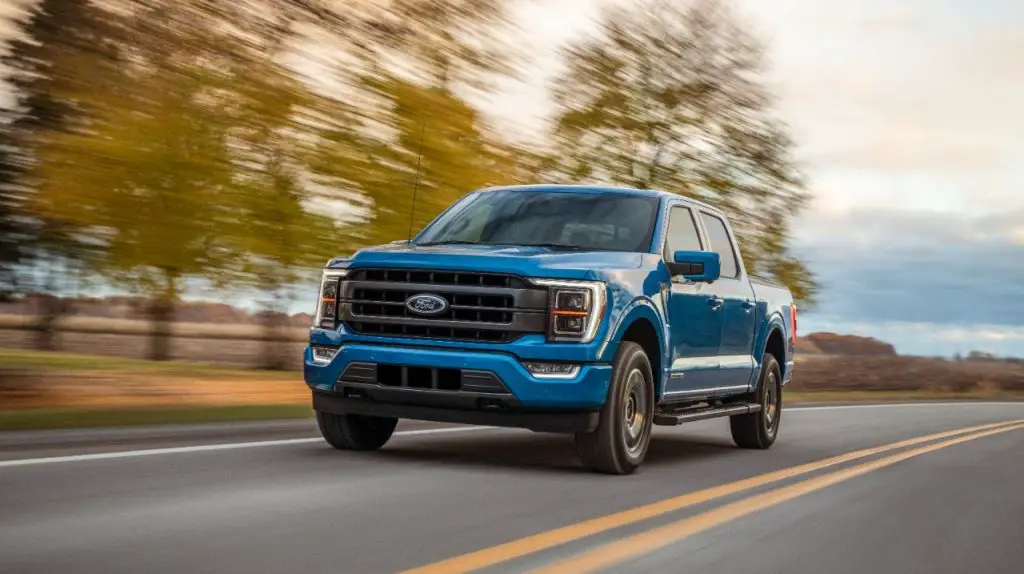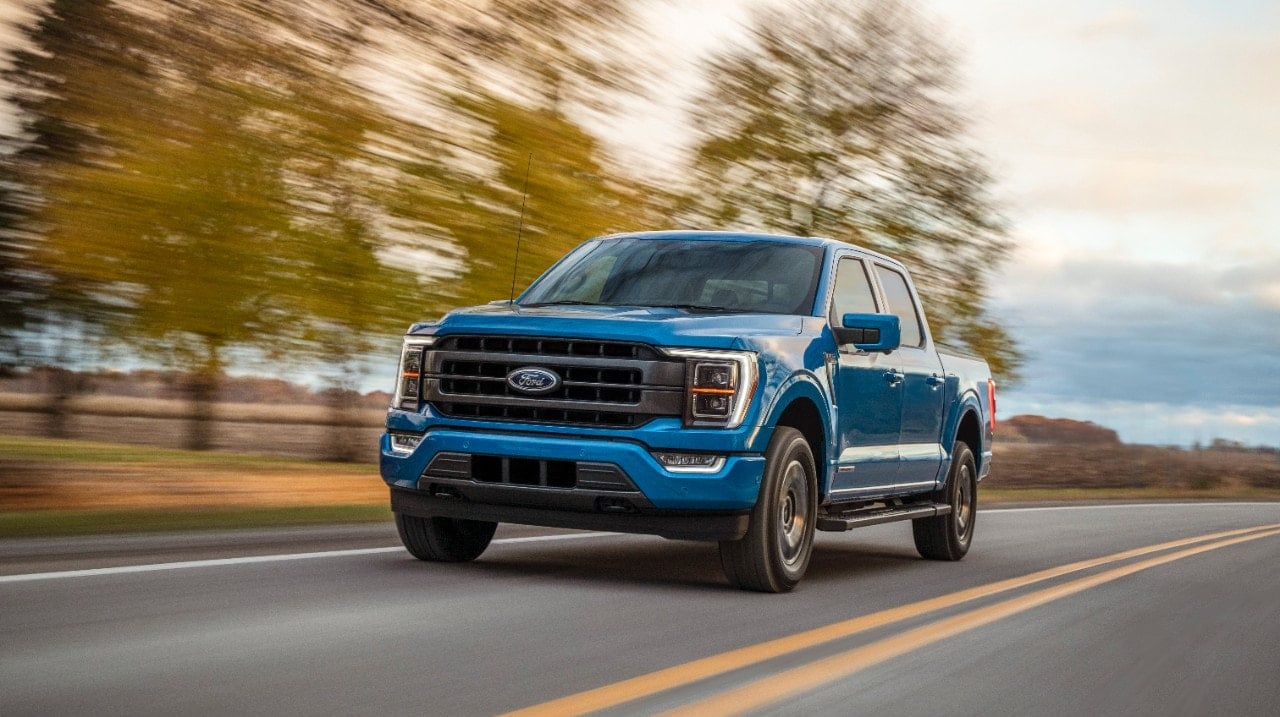 FoMoCo Sales Notes – U.S. – 2020 Calendar Year
Total Ford Motor Company sales during 2020 calendar year decreased 16 percent to 2,044,744 units

Ford did not provide any information on retail vs. fleet deliveries, a significant and notable departure from the way it reported previously (on a monthly basis)

Ford F-Series sales totaled 787,422 in 2020, making it America's best-selling pickup for the 44th consecutive year.
Ford Explorer lays claim to America's best-selling mid-size SUV on sales of 226,217 vehicles. Explorer represents one of the few vehicles to increase its sales in 2020, with a reported gain of 20.9 percent.
Mustang sales totaled 61,090 in the 2020 year, marking its sixth straight year as America's best-selling sports car.
Retail sales of Lincoln utilities increased 5.3 percent, making 2020 Lincoln's best retail SUV sales performance in 17 years. Lincoln retail SUV share increased 0.4 percentage points to 6.7 percent.
Ford did not provide inventory or SAAR information, representing a notable change in the details provided by Ford for its sales reporting.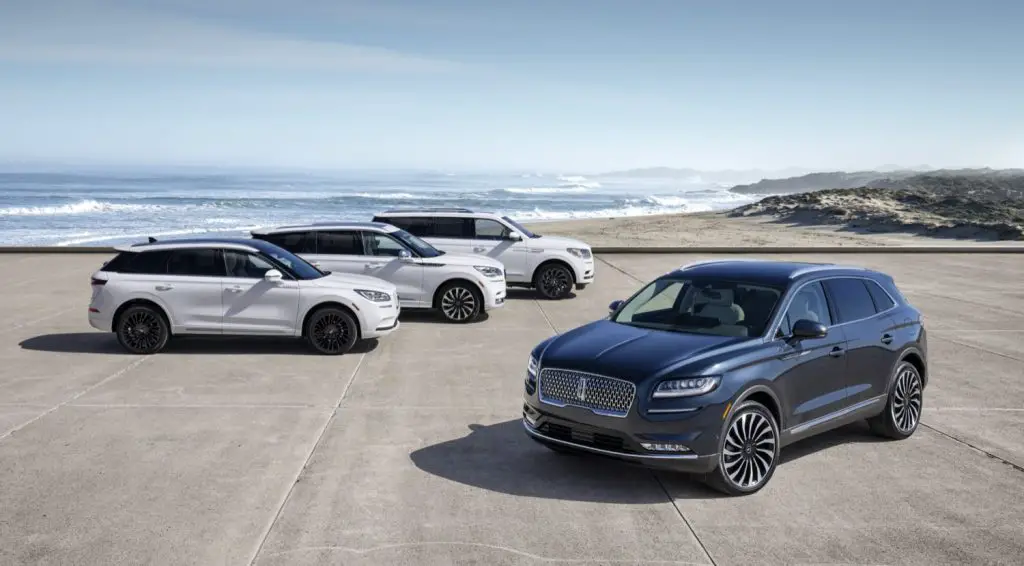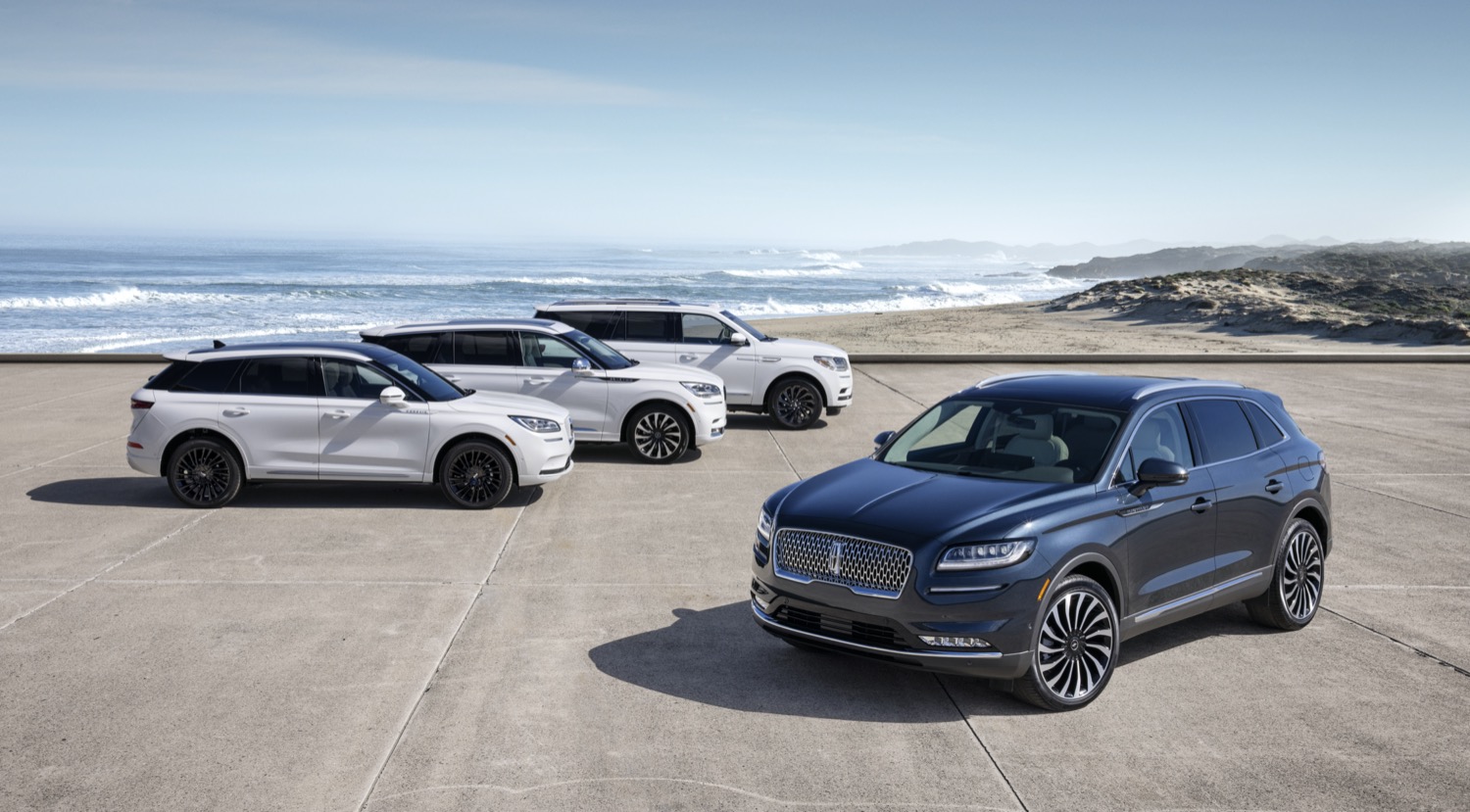 FoMoCo Sales By Vehicle Type – U.S. – 2020 Calendar Year
Car sales fell 40 percent to 183,064 units as FoMoCo discontinued all of its cars except for the Mustang and GT
Utility sales (CUVs and SUVs) fell 7.25 percent to 744,406 units

Crossover sales fell 6.6 percent to 651,316 units
SUV sales fell 11.4 percent to 93,090 units; the all-new Bronco should add substantial volume to these results when it launches later this year

Truck sales fell 10 percent to 898,944 units

Midsize truck sales (Ranger) increased 13 percent to 101,486 units
Full-size truck sales (F-150 and F-Series Super Duty) fell 12 percent to 787,422 units
Heavy Truck sales (F-650, F-750) fell 39 percent to 10,036 units

Ford van sales decreased 15 percent to 203,153 units

Compact van sales (Transit Connect) fell 17 percent to 34,596 units
Full-size van sales (Transit) fell 14.5 percent to 131,556 units; Ford Transit has been America's best-selling commercial van since its first full year of sales in 2015.
Full-size cutaway van sales (E-Series) fell 18 percent to 37,001 units

Electric vehicles sales totaled three units as the all-new Mustang Mach-E began arriving at dealer showrooms at the very end of the year.
FoMoCo Car Sales - United States - 2020 Calendar Year
| MODEL | YTD 20 / YTD 19 | YTD 20 | YTD 19 | YTD 20 SHARE | YTD 19 SHARE |
| --- | --- | --- | --- | --- | --- |
| FORD MUSTANG | -15.73% | 61,090 | 72,489 | 32% | 22% |
| FORD GT | -23.58% | 175 | 229 | 0% | 0% |
| FORD FIESTA | -94.42% | 3,354 | 60,148 | 2% | 19% |
| FORD FUSION | -33.35% | 110,665 | 166,045 | 57% | 51% |
| LINCOLN MKZ | -29.38% | 12,518 | 17,725 | 6% | 5% |
| LINCOLN CONTINENTAL | -20.10% | 5,262 | 6,586 | 3% | 2% |
| TOTAL | -40.27% | 193,064 | 323,222 | | |
FoMoCo Crossover Sales - United States - 2020 Calendar Year
| MODEL | YTD 20 / YTD 19 | YTD 20 | YTD 19 | YTD 20 SHARE | YTD 19 SHARE |
| --- | --- | --- | --- | --- | --- |
| FORD MUSTANG MACH-E | * | 3 | 0 | 0% | 0% |
| FORD ECOSPORT | -6.43% | 60,545 | 64,708 | 9% | 9% |
| FORD ESCAPE | -26.05% | 178,496 | 241,388 | 27% | 35% |
| FORD EDGE | -21.39% | 108,886 | 138,515 | 17% | 20% |
| FORD EXPLORER | +20.93% | 226,217 | 187,061 | 35% | 27% |
| FORD BRONCO SPORT | * | 5,120 | 0 | 1% | 0% |
| LINCOLN CORSAIR | +1.60% | 26,227 | 25,815 | 4% | 4% |
| LINCOLN NAUTILUS | -28.28% | 22,742 | 31,711 | 3% | 5% |
| LINCOLN AVIATOR | +177.30% | 23,080 | 8,323 | 4% | 1% |
| TOTAL | -6.62% | 651,316 | 697,521 | | |
FoMoCo SUV Sales - United States - 2020 Calendar Year
| MODEL | YTD 20 / YTD 19 | YTD 20 | YTD 19 | YTD 20 SHARE | YTD 19 SHARE |
| --- | --- | --- | --- | --- | --- |
| FORD EXPEDITION | -9.93% | 77,838 | 86,422 | 84% | 82% |
| LINCOLN NAVIGATOR | -18.25% | 15,252 | 18,656 | 16% | 18% |
| TOTAL | -11.41% | 93,090 | 105,078 | | |
FoMoCo CUV + SUV Sales - United States - 2020 Calendar Year
| MODEL | YTD 20 / YTD 19 | YTD 20 | YTD 19 | YTD 20 SHARE | YTD 19 SHARE |
| --- | --- | --- | --- | --- | --- |
| FORD MUSTANG MACH-E | * | 3 | 0 | 0% | 0% |
| FORD ECOSPORT | -6.43% | 60,545 | 64,708 | 8% | 8% |
| FORD ESCAPE | -26.05% | 178,496 | 241,388 | 24% | 30% |
| FORD EDGE | -21.39% | 108,886 | 138,515 | 15% | 17% |
| FORD EXPLORER | +20.93% | 226,217 | 187,061 | 30% | 23% |
| FORD BRONCO SPORT | * | 5,120 | 0 | 1% | 0% |
| LINCOLN CORSAIR | +1.60% | 26,227 | 25,815 | 4% | 3% |
| LINCOLN NAUTILUS | -28.28% | 22,742 | 31,711 | 3% | 4% |
| LINCOLN AVIATOR | +177.30% | 23,080 | 8,323 | 3% | 1% |
| FORD EXPEDITION | -9.93% | 77,838 | 86,422 | 10% | 11% |
| LINCOLN NAVIGATOR | -18.25% | 15,252 | 18,656 | 2% | 2% |
| TOTAL | -7.25% | 744,406 | 802,599 | | |
FoMoCo Truck Sales - United States - 2020 Calendar Year
| MODEL | YTD 20 / YTD 19 | YTD 20 | YTD 19 | YTD 20 SHARE | YTD 19 SHARE |
| --- | --- | --- | --- | --- | --- |
| FORD RANGER | +13.30% | 101,486 | 89,571 | 11% | 9% |
| FORD F-SERIES | -12.17% | 787,422 | 896,526 | 88% | 89% |
| FORD HEAVY TRUCKS | -39.21% | 10,036 | 16,510 | 1% | 2% |
| TOTAL | -10.34% | 898,944 | 1,002,607 | | |
FoMoCo Van Sales - United States - 2020 Calendar Year
| MODEL | YTD 20 / YTD 19 | YTD 20 | YTD 19 | YTD 20 SHARE | YTD 19 SHARE |
| --- | --- | --- | --- | --- | --- |
| FORD TRANSIT CONNECT | -16.83% | 34,596 | 41,598 | 17% | 17% |
| FORD TRANSIT | -14.50% | 131,556 | 153,868 | 65% | 64% |
| FORD E-SERIES | -17.89% | 37,001 | 45,063 | 18% | 19% |
| TOTAL | -15.54% | 203,153 | 240,529 | | |
FoMoCo EV Sales - United States - 2020 Calendar Year
| MODEL | YTD 20 / YTD 19 | YTD 20 | YTD 19 |
| --- | --- | --- | --- |
| FORD MUSTANG MACH-E | * | 3 | 0 |
| TOTAL | * | 3 | 0 |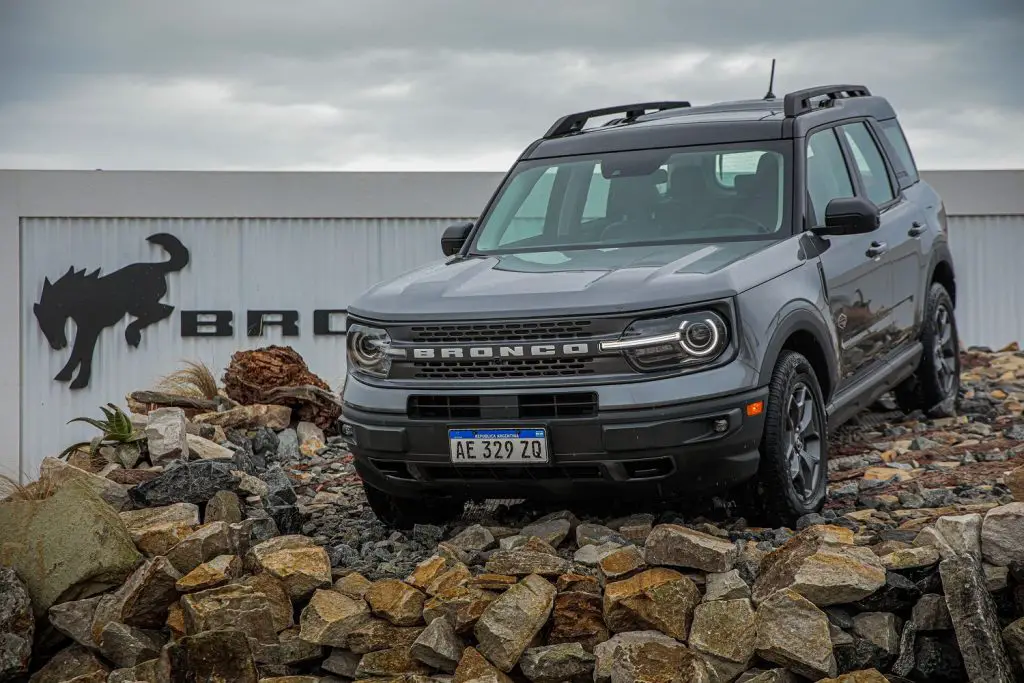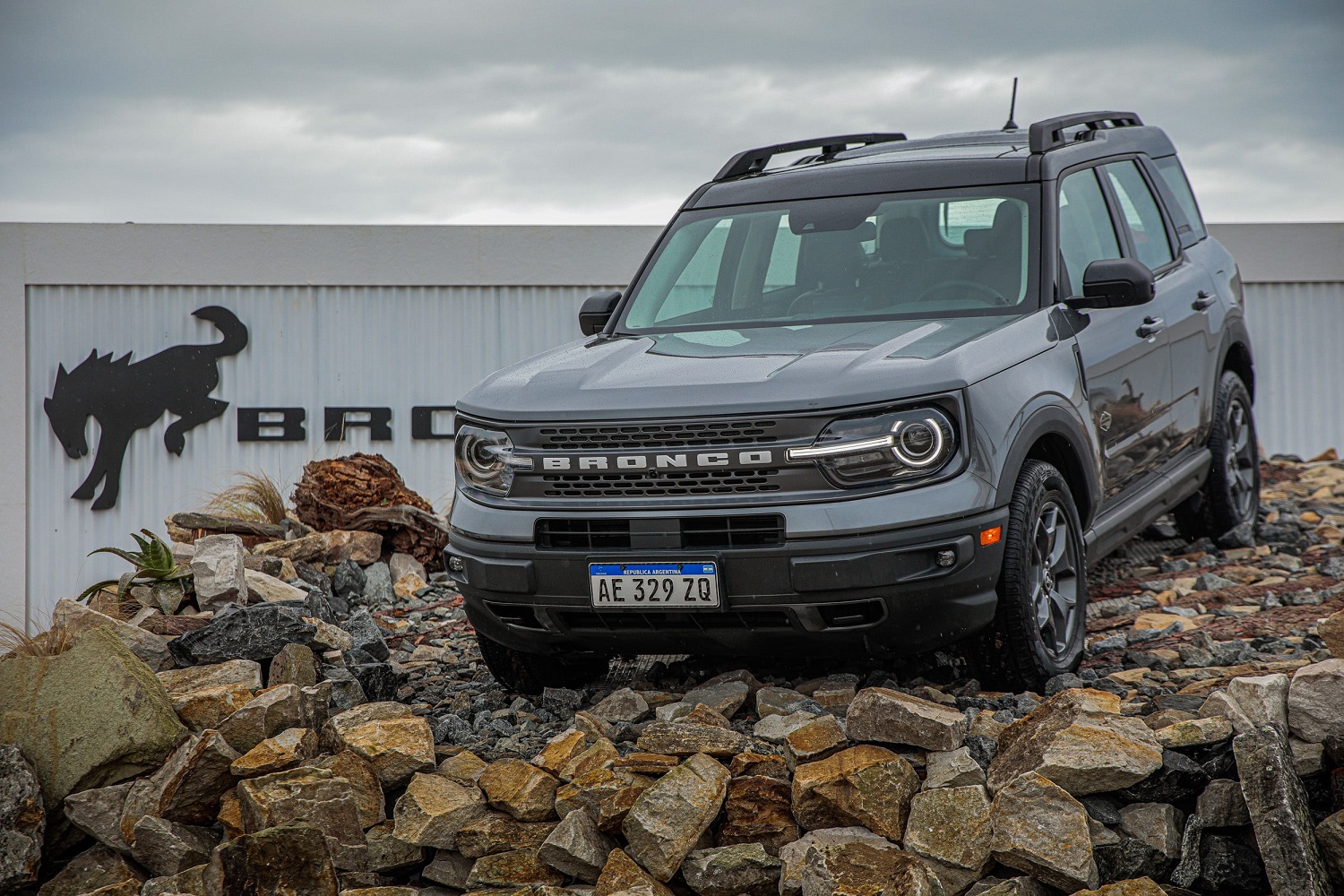 Brand Sales – U.S. – 2020 Calendar Year
Ford sales decreased 16 percent to 1,939,334 units
Lincoln sales decreased 6 percent to 105,410 units
Sales Results - Q4 2020 - USA - Ford
| MODEL | Q4 2020 / Q4 2019 | Q4 2020 | Q4 2019 | YTD 2020 / YTD 2019 | YTD 2020 | YTD 2019 |
| --- | --- | --- | --- | --- | --- | --- |
| BRONCO SPORT | * | 5,120 | * | * | 5,120 | 0 |
| E-SERIES | -7.96% | 11,815 | 12,837 | -17.89% | 37,001 | 45,063 |
| ECOSPORT | -5.02% | 13,345 | 14,051 | -6.43% | 60,545 | 64,708 |
| EDGE | -14.88% | 32,024 | 37,621 | -21.39% | 108,886 | 138,515 |
| ESCAPE | -1.77% | 46,743 | 47,587 | -26.05% | 178,496 | 241,388 |
| EXPEDITION | +7.52% | 26,091 | 24,267 | -9.93% | 77,838 | 86,422 |
| EXPLORER | +28.71% | 66,008 | 51,284 | +20.93% | 226,217 | 187,061 |
| F-SERIES | -15.20% | 198,388 | 233,952 | -12.17% | 787,422 | 896,526 |
| FIESTA | -99.15% | 62 | 7,315 | -94.42% | 3,354 | 60,148 |
| FLEX | -97.41% | 159 | 6,147 | -80.20% | 4,848 | 24,484 |
| FUSION | -37.76% | 20,001 | 32,137 | -33.35% | 110,665 | 166,045 |
| GT | -33.33% | 28 | 42 | -23.58% | 175 | 229 |
| HEAVY TRUCKS | +31.01% | 4,106 | 3,134 | -39.21% | 10,036 | 16,510 |
| MUSTANG | -21.44% | 13,453 | 17,124 | -15.73% | 61,090 | 72,489 |
| MUSTANG MACH-E | * | 3 | * | * | 3 | 0 |
| RANGER | -17.88% | 27,148 | 33,059 | +13.30% | 101,486 | 89,571 |
| TRANSIT | +2.71% | 37,886 | 36,885 | -14.50% | 131,556 | 153,868 |
| TRANSIT CONNECT | -8.36% | 9,355 | 10,208 | -16.83% | 34,596 | 41,598 |
| FORD TOTAL | -9.99% | 511,735 | 568,507 | -16.06% | 1,939,334 | 2,310,494 |
Sales Results - Q4 2020 - USA - Lincoln
| MODEL | Q4 2020 / Q4 2019 | Q4 2020 | Q4 2019 | YTD 2020 / YTD 2019 | YTD 2020 | YTD 2019 |
| --- | --- | --- | --- | --- | --- | --- |
| AVIATOR | +13.33% | 7,280 | 6,424 | +177.30% | 23,080 | 8,323 |
| CONTINENTAL | -24.66% | 1,390 | 1,845 | -20.10% | 5,262 | 6,586 |
| CORSAIR | +6.64% | 8,050 | 7,549 | +1.60% | 26,227 | 25,815 |
| MKT | -35.64% | 177 | 275 | -90.29% | 329 | 3,388 |
| MKZ | -41.54% | 2,385 | 4,080 | -29.38% | 12,518 | 17,725 |
| NAUTILUS | -13.42% | 6,690 | 7,727 | -28.28% | 22,742 | 31,711 |
| NAVIGATOR | -7.57% | 5,042 | 5,455 | -18.25% | 15,252 | 18,656 |
| LINCOLN TOTAL | -7.02% | 31,014 | 33,355 | -6.06% | 105,410 | 112,204 |
Sales Results - Q4 2020 - USA - FMC Totals
| BRAND | Q4 2020 / Q4 2019 | Q4 2020 | Q4 2019 | YTD 2020 / YTD 2019 | YTD 2020 | YTD 2019 |
| --- | --- | --- | --- | --- | --- | --- |
| FORD TOTAL | -9.99% | 511,735 | 568,507 | -16.06% | 1,939,334 | 2,310,494 |
| LINCOLN TOTAL | -7.02% | 31,014 | 33,355 | -6.06% | 105,410 | 112,204 |
| FMC USA TOTAL | -9.82% | 542,749 | 601,862 | -15.60% | 2,044,744 | 2,422,698 |
About The Numbers
Further Reading & Sales Reporting
Running Ford Motor Company sales numbers
Ford Motor Company 2020 sales reports:

Ford Motor Company sales 2020 U.S.A (this page)
Ford Motor Company China sales 2020
Ford Motor Company Canada sales 2020
Ford Motor Company Argentina sales 2020
Ford Motor Company Korea sales 2020
Ford Motor Company Mexico sales 2020
Ford Russia sales 2020