We've seen more than one Ford Mustang Mach-E commercial in recent weeks, including a whole host of them from a new campaign dubbed "Mustang Mach-E v Everything." Now, a new Ford Mustang Mach-E commercial titled "Herd" has debuted, and this time, Ford is touting the fact that it doesn't follow the herd and also urges us to create a path of our own.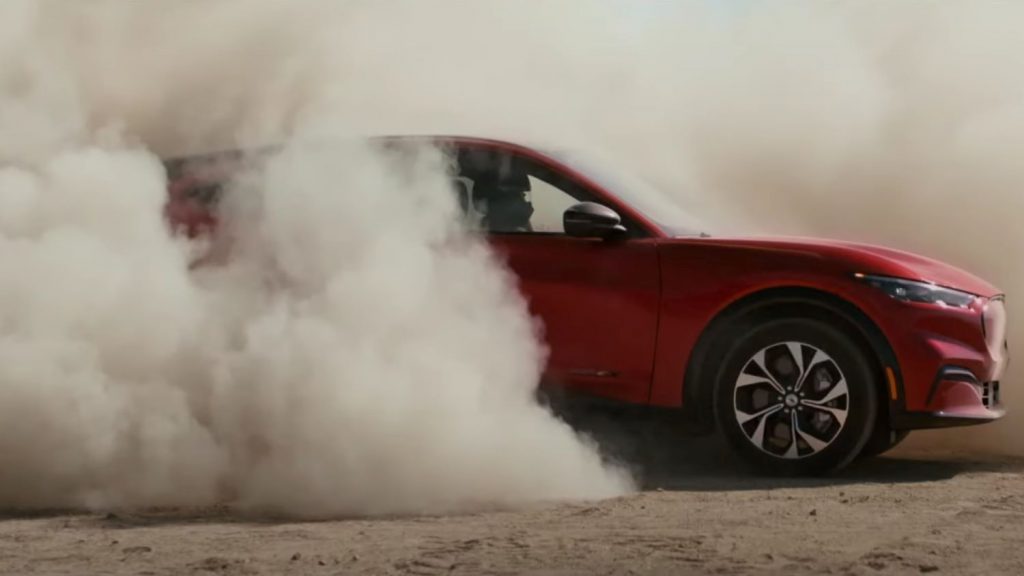 "We don't follow the herd," the narrator says. "Never have. Never will. Because those who build the future aren't found in a pack. They forge the way forward on a path of their own. And just when you think the dust has settled, we're here to kick it right back up again. The all-new, all-electric 2021 Ford Mustang Mach-E is here."
The footage shows a giant dust cloud punctuated by glimpses of the Mach-E before it busts through and becomes visible. Then it takes off, leaving yet another cloud of dust before driving a bit more sensibly down a dirt road. The clip ends with Ford touting the Mach-E's 300-mile range, personalized technology, and zero vehicle emissions.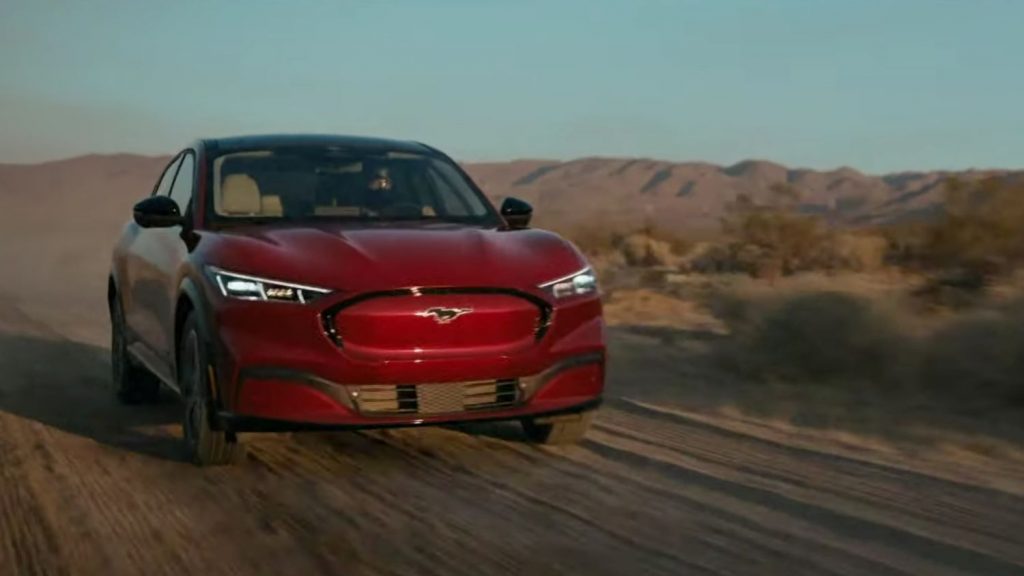 By all accounts, quite a few people are showing interesting in the new Mach-E following a stop-ship to address a quality issue shortly after production began at the Ford Cuautitlan Assembly Plant in Mexico. A quick ramp-up in production and sales figures following the stop-ship bodes well for sales this month.
The Mach-E was recently named the 2021 North American Utility of the Year, the Edmunds Top Rated Luxury EV, Green Car Journal's 2021 Green Car of the Year and Green Truck of the Year, the Best Car to Buy in 2021 by The Car Connection and Green Car Reports, as well as the Best Electric Car to Buy in 2021 and the Best Crossover to Buy in 2021.
We'll have more on the Mach-E very soon, so be sure and subscribe to Ford Authority for more Mustang Mach-E news and ongoing Ford news coverage.