The Ford Product Development Center, dedicated in 1953, had been the location where every Ford model since 1955 had initially been conceived, making it something of an institution for The Blue Oval. Back in December, Ford Authority reported on its demolition, as the old campus makes way for a completely new state-of-the-art research and engineering complex. We recently visited the location again, this time to document the progress, and noticed the removal of the old center's outer perimeter, including the gates at the main entrances.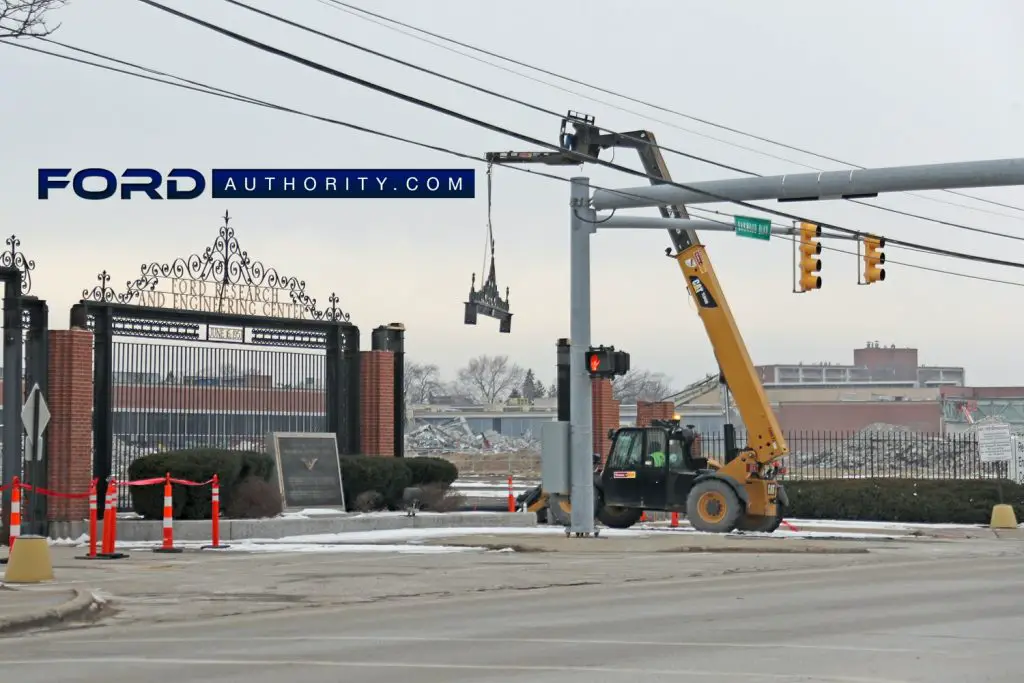 Ford picked Norwegian architectural firm Snøhetta for the new Ford Product Development Center, which the company says will consist of a walkable area of interconnected buildings that could potentially house more than 20,000 employees in the future. The new complex will be built from the ground-up to be flexible and high-tech, and is being engineered as a showcase for mobility solutions such as bikes and scooters.
These photos seem to suggest that the outer perimeter, which consists of brick towers connected to iron fencing, will either be replaced, potentially with a more modern setup, or that construction activities call for the removal of the current fencing. A third possibility is that the new facility could simply be left "unguarded," as that layout would live up to the company's promise of making the area more accessible on foot.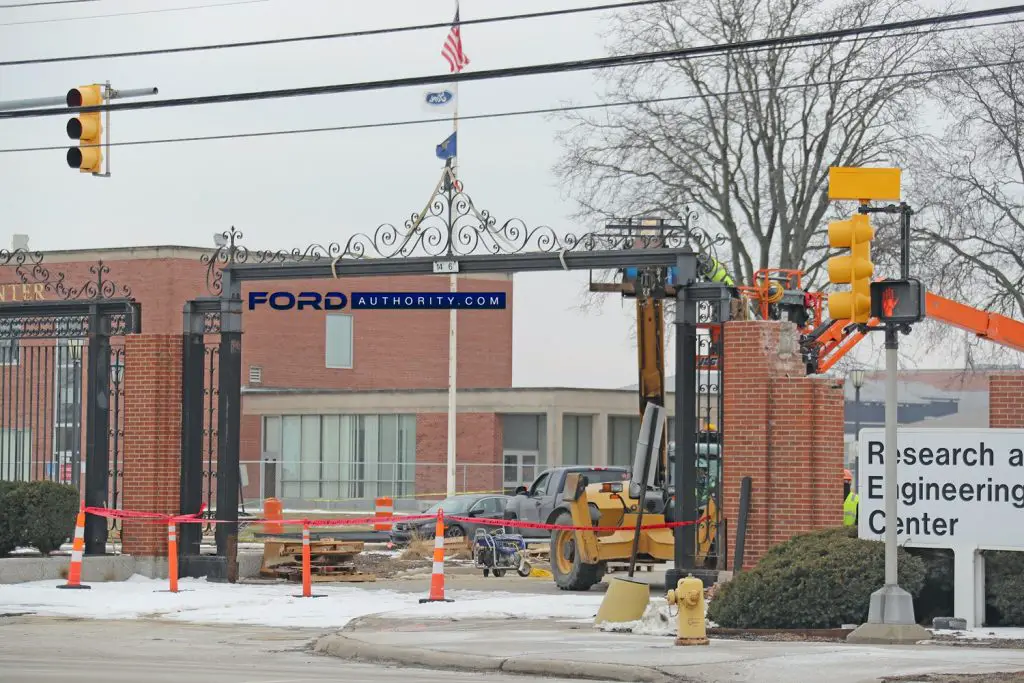 In any event, the iron and brick perimeter surrounding the former Ford Product Development Center is being dismantled, although possibly not destroyed, as the construction crews have not taken a wrecking ball to any of the fencing or the gates. Instead, it seems like the main gates are being picked apart piece-by-piece by a crane and carefully deconstructed by workers on forklifts. As of this writing, they're being stored, suggesting that the historic iron pieces – which date back decades – will be reused in the future.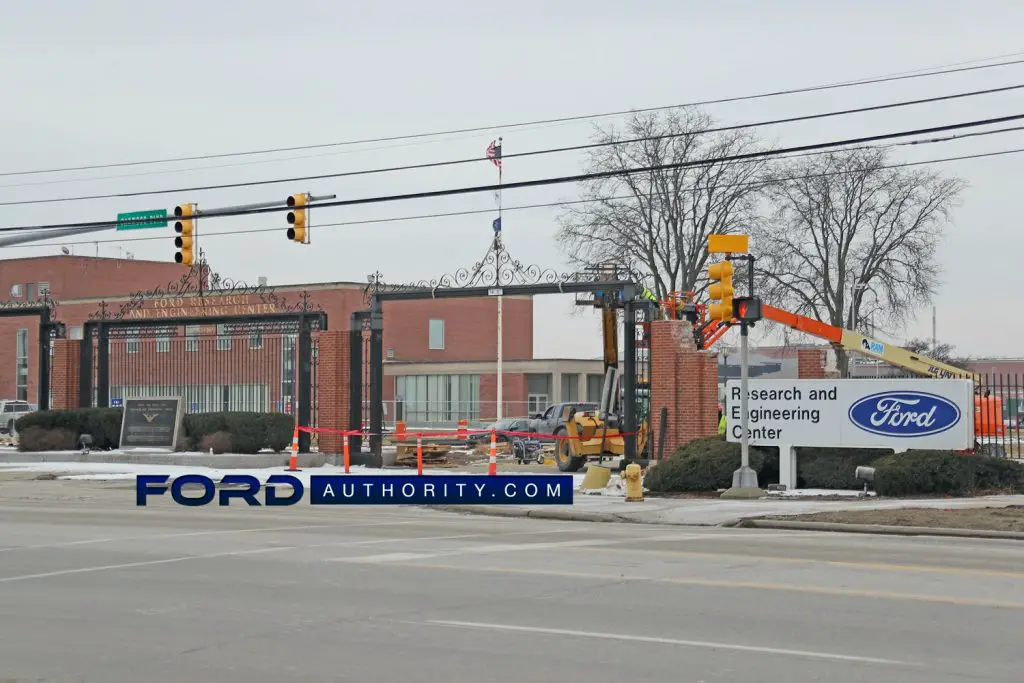 The first new building on the new campus is set to be completed by the end of 2022, while the Central Campus and Hub Neighborhood, which will take over the physical space formerly occupied by the old Ford Product Development Center, is expected to be finished much later – in 2025. The entire project isn't slated to be finished until 2030.
We'll have the latest on Ford's operations and real estate activities, so be sure and subscribe to Ford Authority for the latest Ford business news and continuous Ford news coverage.