The all-new 2021 Ford F-150 is available with quite a few useful features including Pro Power Onboard, Max Recline Seats, and an Interior Work Surface, but thanks to a collaboration between Ford and video game maker Psyonix, a new virtual version dubbed the Ford F-150 Rocket League Edition comes complete with something the real thing can't provide – a rocket booster.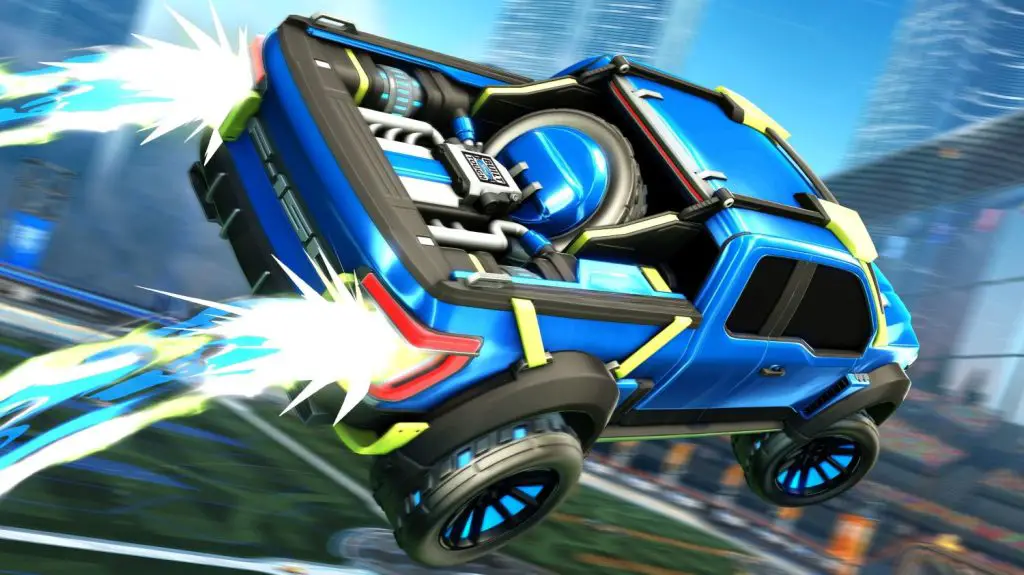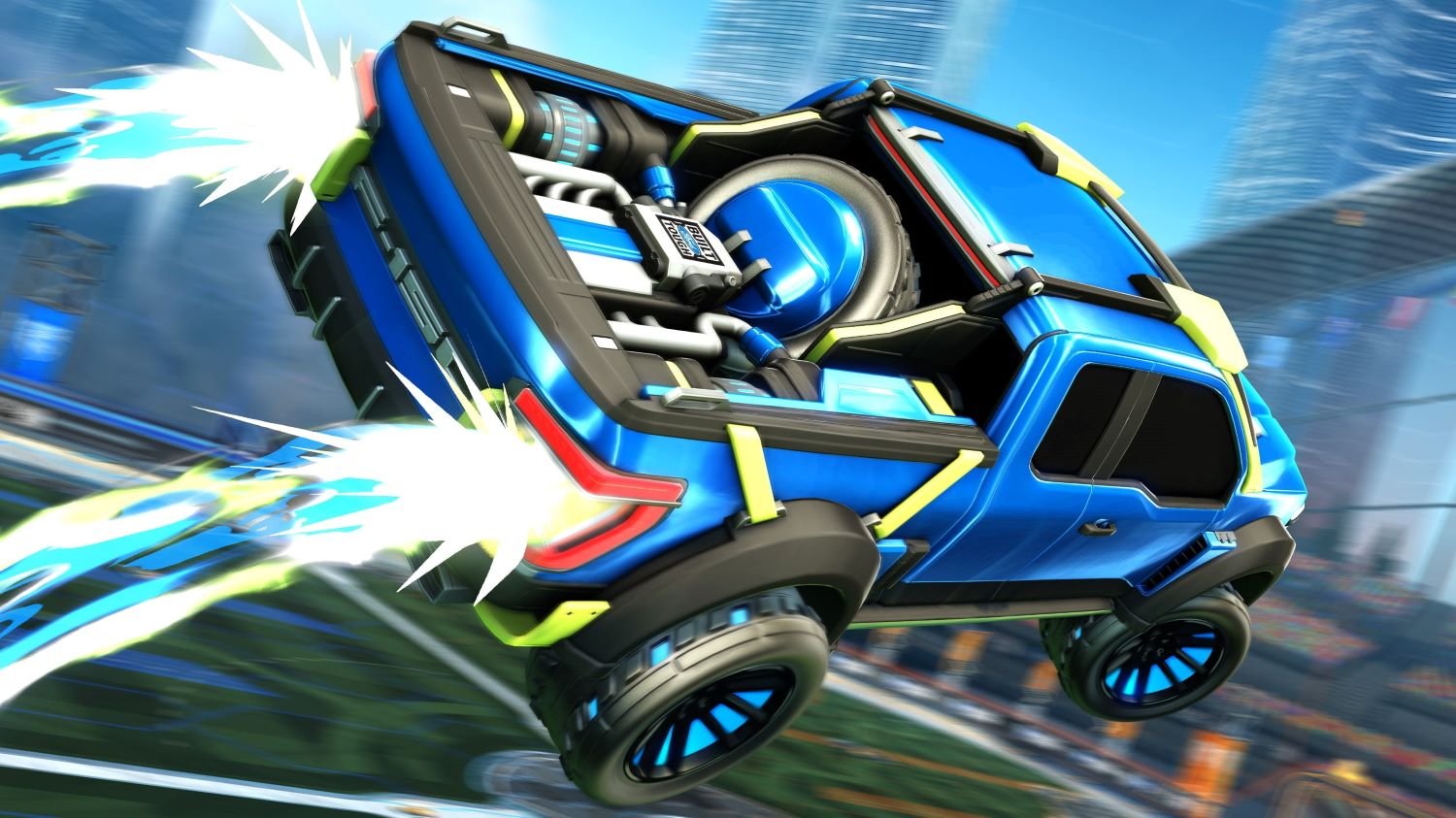 This animated pickup truck is the new star in the popular Rocket League multiplayer video game where vehicles take center stage to compete in soccer matches. The Ford F-150 Rocket League Edition will be available as an in-game purchase from February 20th-28th. The F-150 bundle also includes a chairman decal, two sets of F-150 wheels, F-150 Rocket League Edition engine audio, F-150 boost, and an F-150 player banner.
The F-150's appearance in Rocket League continues Ford's wider push into gaming after successful sponsorships with other titles, such as Forza. Ford worked collaboratively with Psyonix, a critically acclaimed video game developer, to create the truck. Ford also will produce commercial shorts narrated by actor Bryan Cranston aimed at gamers.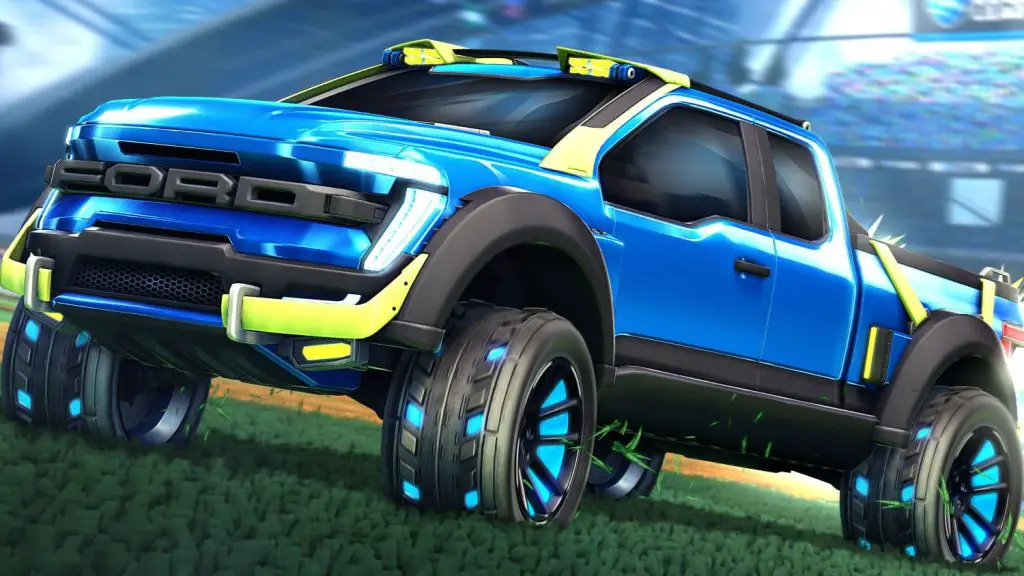 To create the F-150 Rocket League Edition in-game vehicle, Ford's F-150 design team collaborated with the designers at Psyonix, maker of Rocket League. The video game version of the pickup is based on the all-new 2021 Ford F-150 and features its signature C-clamp headlight design, rounded wheel arches, drop-down windows, and "F-150" stamped in the tailgate.
"It had to be an F-150 but one that fits within Psyonix's extreme virtual world pairing soccer and mayhem," said Ehab Kaoud, chief designer, Ford trucks. "F-150 is already the most popular truck in the real world, and this F-150 Rocket League Edition is poised to be the most popular truck in the gaming world, too. It's Built Ford Tough meets gaming."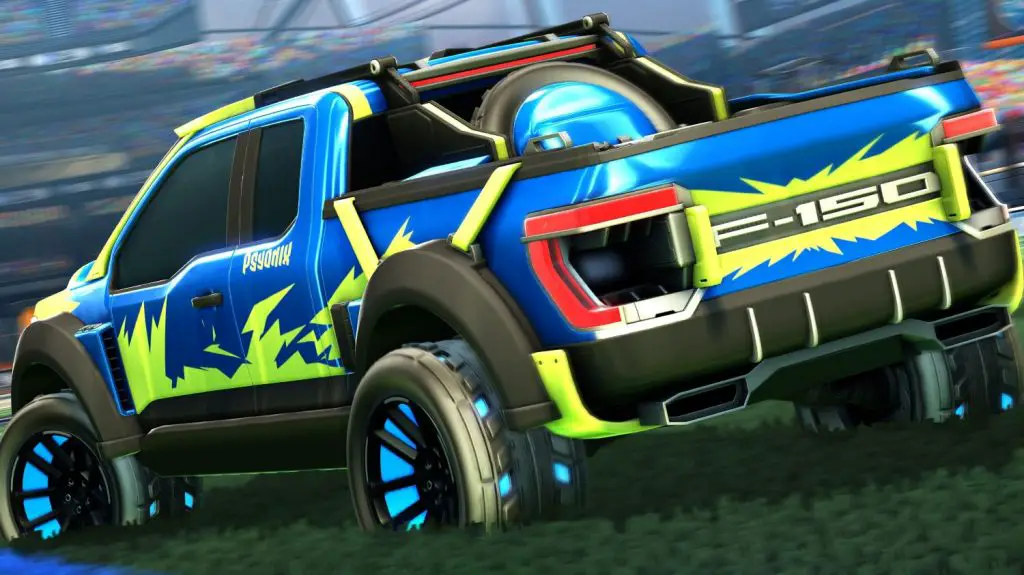 Along with the in-game vehicle, Ford will serve as presenting sponsor for this month's Rocket League Championship Series Winter Majors, which include an arena full of billboards and a special F-150 that appears between matches to repair and ready the Rocket League pitch for play by repainting boundary lines and towing away damaged vehicles. Ford will sponsor the Ford + Rocket League Freestyle Invitational, a judged competition where select players show off their best in-game moves and tricks – with one lucky contestant winning a real 2021 F-150.
The crossover between the real world F-150 and the virtual reality of the Rocket League follows Ford's collaboration in Europe between Team Fordzilla, the company's e-sports team, and the gaming community there, which led to the creation of the P1 Project virtual race car in 2020.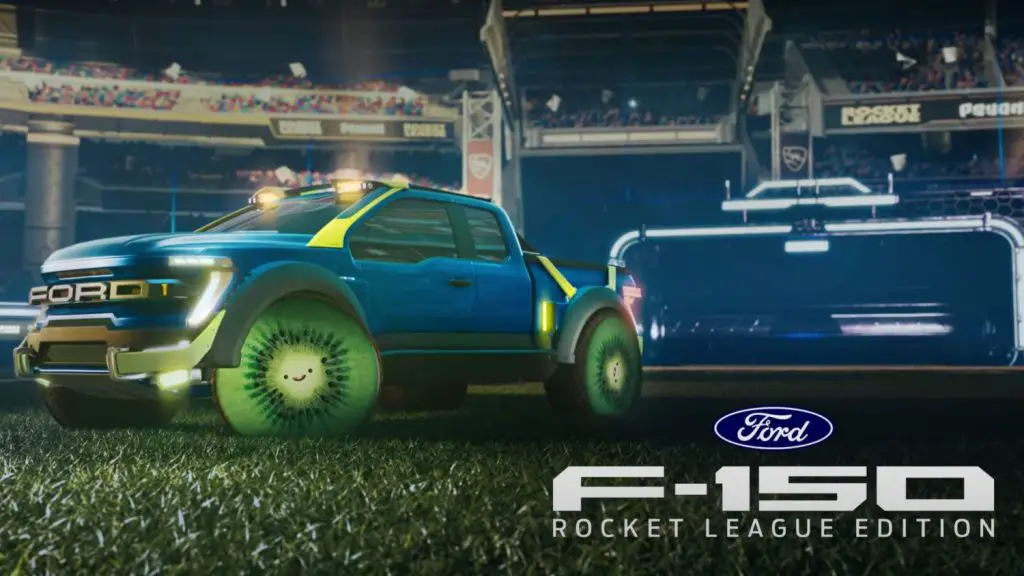 "As opportunities in gaming continue to grow, we're really looking at this as its own marketing channel," said Scott Denby, strategy manager, Ford brand content and alliances. "It's the same way you would look at social media or TV and film integration. We're identifying authentic ways to be involved in gaming and to do it in a meaningful way. We want to make sure we're adding to the player communities' experience."
The Rocket League Championship Series Winter Majors Driven by Ford continues every weekend in February and can be viewed on both Rocket League's Twitch and YouTube channels. The Ford F-150 Rocket League Edition will be available for purchase to new and existing Rocket League players. The game recently expanded and is free to play on all major gaming platforms.
We'll have more on the 2021 F-150 and Ford's gaming push soon, so be sure and subscribe to Ford Authority for the latest Ford F-Series news, Ford F-150 news, and ongoing Ford news coverage.