It's nearly time for the most popular sporting event in America – the Super Bowl. As such, companies have already released some of the ads that will appear during the big game. Ford's cross-town rival, General Motors, recently released one of its spots, and it has understandably gone viral, as it stars former Saturday Night Live star Will Ferrell as he attempts to dunk on Norway's EV ambitions. In reality, it was Ford that successfully dunked on its cross-town rival, as the automaker took to Twitter to helpfully point out that the Mustang Mach-E arrived in the European country about two months ago – long before anything from GM will get there.
The 90-second ad chronicles Will Ferrell's failed attempt to passively aggressively get back at Norway for being far more invested into EVs than America. In the ad, he recruits fellow comedians Kenan Thompson and Awkwafina to partake in the shenanigans, who use a 2022 GMC Hummer EV to drive while in Finland, which is definitely not part of Norway. Ferrell accompanies his Cadillac Lyriq to Sweden, accidentally having the EV shipped there instead of the country he originally intended to pillory. Overall, it's a clever way for GM to advertise the upcoming range of EVs, which will be powered by the GM Ultium Battery Technology, a scalable EV battery architecture.
#NoWayNorway?? Sorry buddy, when you finally get to Norway, your pineapple pizza will be here for you – we`ll save you a bite! 💙Norway https://t.co/m3qUV1n6em pic.twitter.com/B4qeDKnUvX

— Ford Motor Norge (@Ford_Norge) February 4, 2021
That said, the GMC Hummer EV isn't slated to arrive until later this year, and the Cadillac Lyriq doesn't come out until early 2022. Ford skillfully pointed out this fact on Twitter, where it debuted a quick 20 second ad showing the Mustang Mach-E fleet delivering Ferrell's "prank" pizzas all over the country, including to the Norwegian Parliament Building. Surprisingly, the head of the Norwegian government, Prime Minister Erna Solberg, chimed in as well, throwing roughly the same amount of shade at GM as Ford did, although she was a bit more hands on with her pizza-themed retort.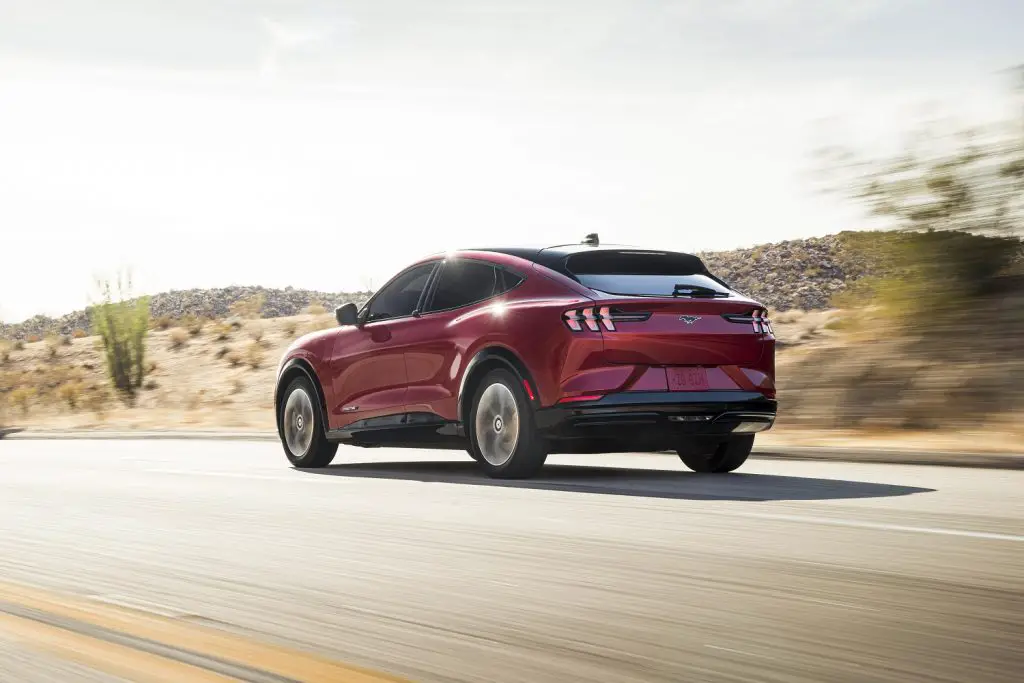 The Mustang Mach-E is already quite popular in Norway, having already attracted 4,000 buyers in the country – a high number considering it only arrived there in late 2020. Meanwhile, the soonest the aforementioned GM models from GMC/Hummer and Cadillac will launch will be later this year. Incidentally, GM has yet to announce any launch plans for Norway.
We'll have more on Ford's EV efforts and GM's fumbles soon, so subscribe to Ford Authority for the latest Ford Mustang Mach-E news and continuous Ford news coverage.