Joey Logano looked poised for victory Sunday after taking a late lead, but was eventually bested by race-winner Christopher Bell coming to the white flag on the Daytona Road Course. Logano led 10 laps, second-most of any driver en route to the runner-up finish. He was also one of four Blue Oval drivers to pilot their Ford Mustang cup cars to a top-ten finish.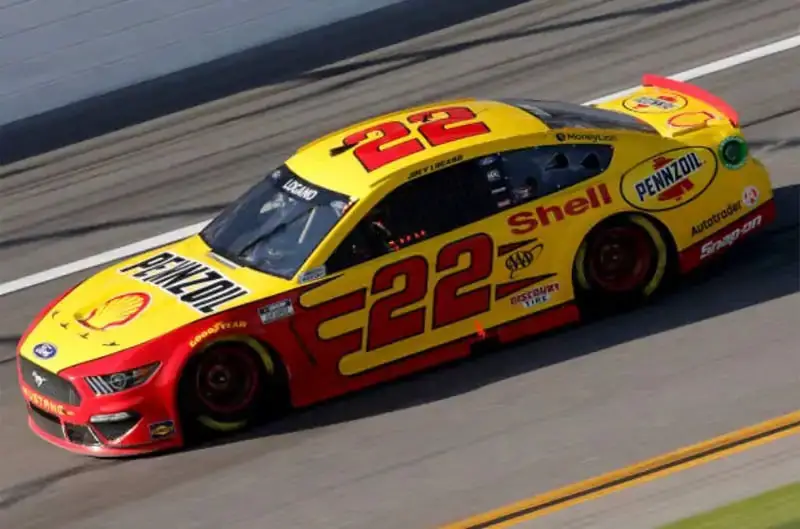 Logano's teammate Brad Keselowski finished 5th with Kevin Harvick 6th and Michael McDowell 8th at the Daytona Road Course to round out the top-10 Mustangs. For McDowell, the top-10 finish was a nice follow-up after his victory a week ago in the Daytona 500.
The other Team Penske entry, Ryan Blaney, ran strong early and ran into trouble late, eventually finishing 15th. Chris Buescher (11th) and Cole Custer (13th) also landed inside the top-15.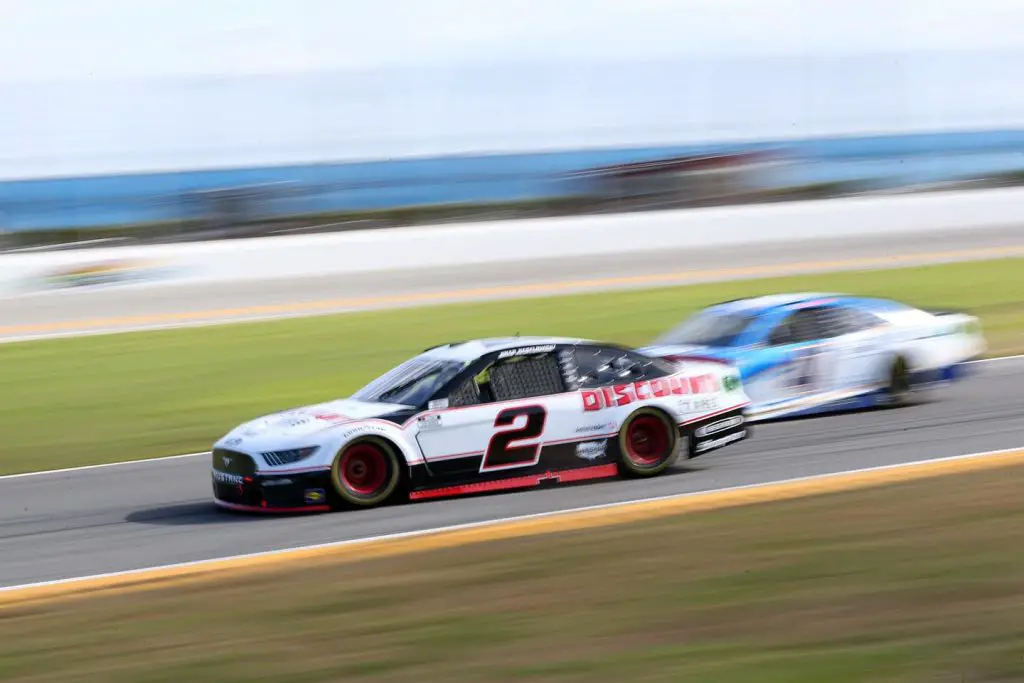 Chase Briscoe had a solid top-15 day going before contact led to the hood of his number 14 Ford flipping up and covering the windshield. Briscoe was able to make his way around the track to pit road without incident and an eventual 32nd place finish.
"I was trying to keep him behind me," Logano said of his battle with Bell. "We gambled by staying out and then I'd say it paid off overall, but you just hate being so close and one lap away. He started catching me a second a lap and it wasn't like I blew any corners or anything, he was just faster. We just got beat, plain and simple. We've got to get our long-run speed faster.  We made some gains and gotten better with our Shell/Pennzoil Mustang. We've just got to be able to find a way to keep our rear tires on these things on the road courses.  We've identified the issue, now we can go to work."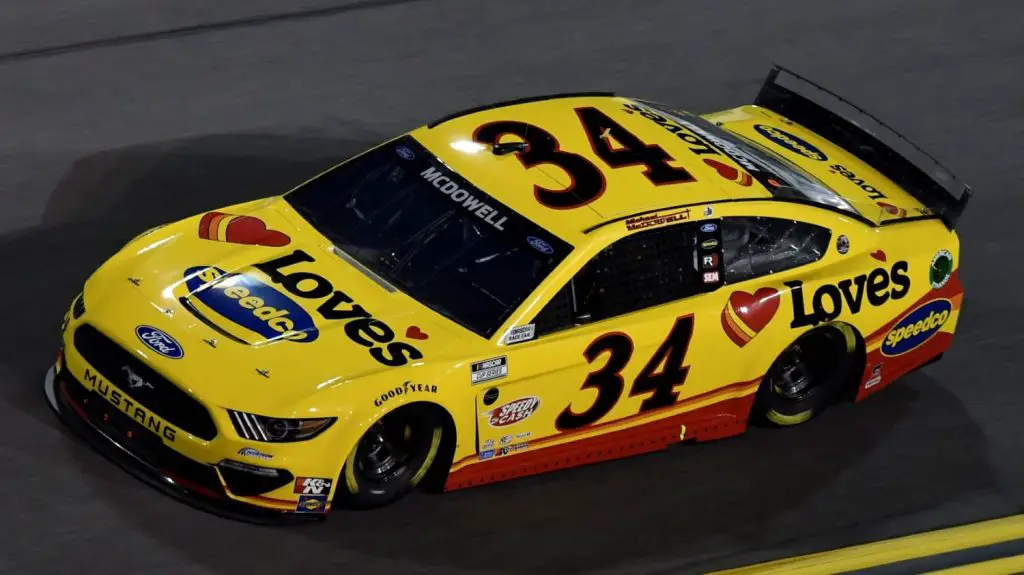 "He was the one that got through with tires. One more lap. One more caution lap would have been enough to at least have a door-to-door finish across the line maybe, I don't know.  It's hard. When he starts catching you a second a lap. Gosh, I was just trying to get all I could on that restart, trying to get out there as far as I could because I knew as soon as those guys with tires were gonna catch us really quickly, but we've made gains with our Shell/Pennzoil Mustang on road courses, but we're not quite good enough yet. As you can tell, our long-run speed is off. We've got to keep working to get that better, but we maximized the day. I hate being that close, but congratulations to Christopher.  It's his first win and I know that means a lot. It's always a special one, so I'm happy for him, but not so happy for myself at the moment."
The Cup Series returns next Sunday afternoon (3:30 pm ET) at Homestead-Miami Speedway.
We'll have more NASCAR coverage very soon, so be sure and subscribe to Ford Authority for 24/7 Ford news coverage.