Last summer, German tuner Mansory revealed that it would be applying its know-how to the mighty Ford GT, blessing the hypercar with a radical new carbon fiber body and some extra power and interior appointments. And while the way the Mansory Ford GT looks has drawn some mixed reviews, there's no denying this car's rarity, as only three will be produced in total. This particular car is one of those three, and it's currently up for sale with a price tag of €1.8M, or around $2.18 million USD.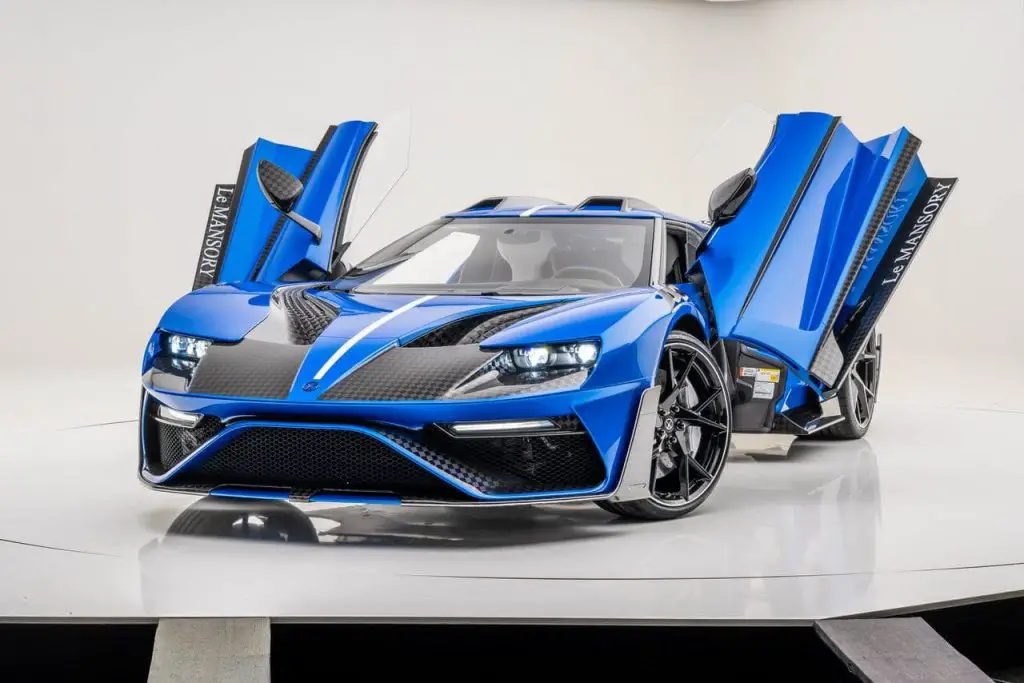 That's a lot of coin for any car, even an incredibly rare one, but a regular Ford GT costs at least $500k. And the Mansory Ford GT is no ordinary Ford GT. The tuner calls its creation "Le Mansory," a nod to both the Le Mans race where the GT40 made its mark and Mansory's 30th anniversary in 2020.
The brand new carbon fiber bodywork may not be everyone's favorite, but it does give the car a much more aggressive style with loads of scoops, fins, vents, splitters, and a massive rear wing.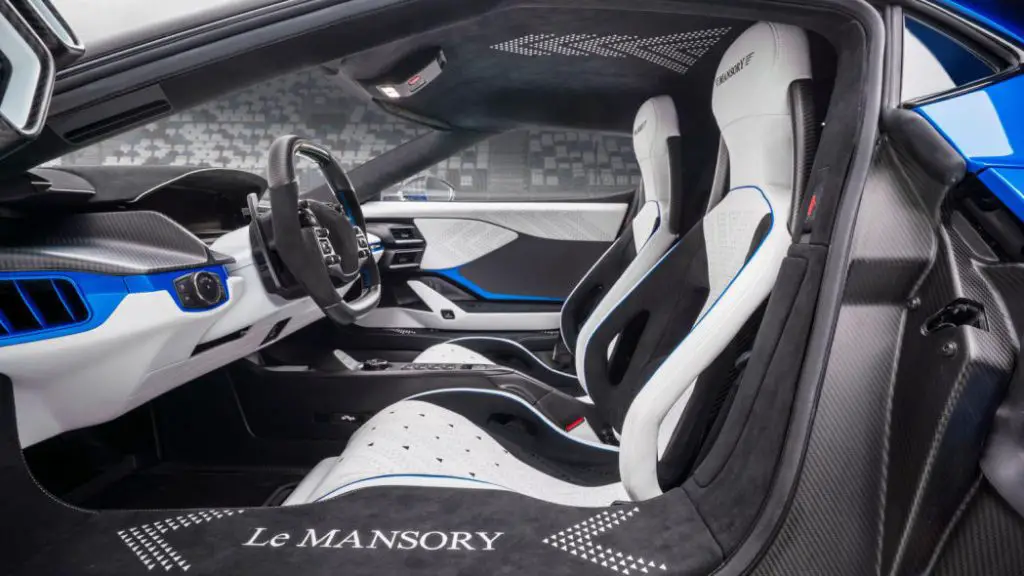 Mansory also adds a set of custom headlights to the car before painting it Bleurion Race Blue, accented by plenty of exposed carbon fiber. Next, the tuner turns its attention to the GT's 3.5L EcoBoost V6 powerplant, boosting its output to 700 horsepower and 620 pound-feet of torque, a nice increase from the stock car's ratings of 647 horsepower and 550 pound-feet.
That extra power helps the Mansory Ford GT reach a top speed of 220 miles-per-hour, up from 216 in stock form. It does not share what, exactly, it did to achieve those results, however.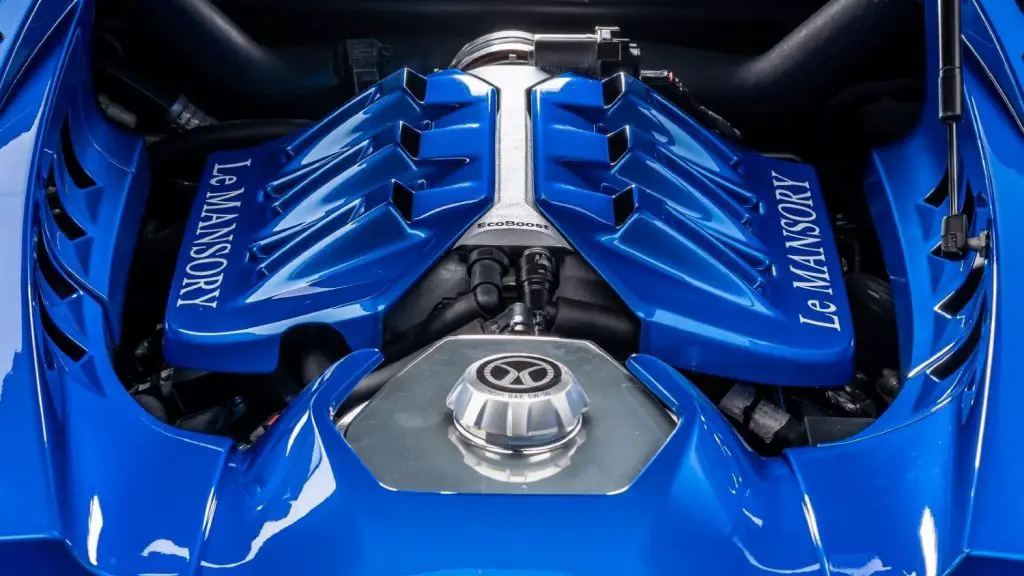 Mansory's Le Mansory may not be everyone's cup of tea, but then again, it doesn't need to be, since only three exist. And we imagine that at least that many people will find it compelling enough to spend the coin necessary to buy one.
We'll have more on the Ford GT very soon, so be sure to subscribe to Ford Authority for more Ford GT News and around-the-clock Ford news coverage.