We've seen some pretty wild and crazy things over the years, but one thing that we haven't seen is a miniature Ford Falcon XB GT – until now. At first, the mere sight of this tiny muscle car had us rubbing our eyes to make sure we weren't seeing things, but as it turns out, we were not. This masterful little creation is very real, and it's the handiwork of an Australian outfit called, appropriately, Mini Muscle Cars.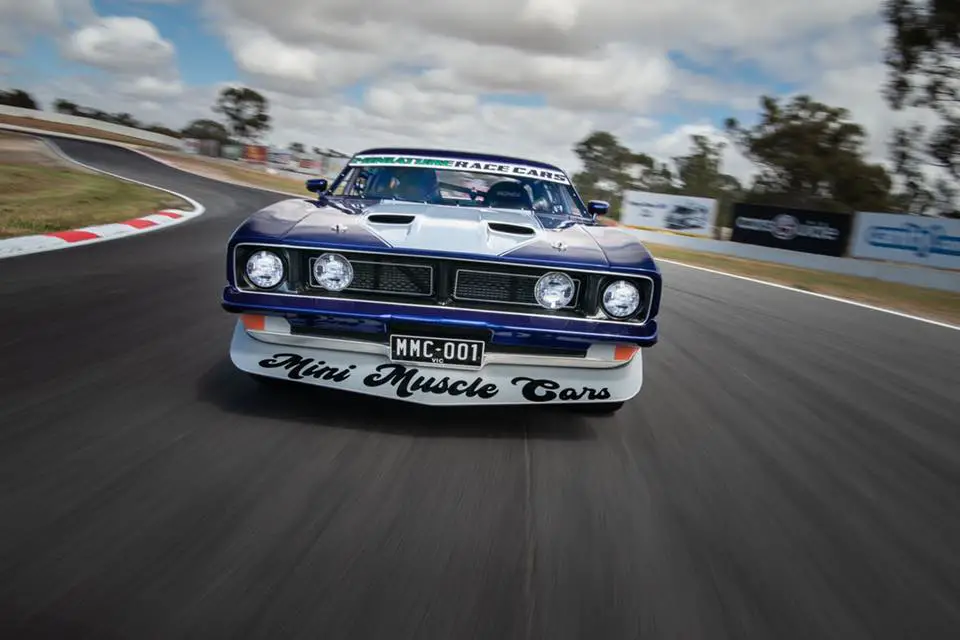 So far, Mini Muscle cars has built an 80 percent sized replica of a Ford Falcon XB GT coupe and also an HQ coupe. The bodies are custom fiberglass pieces made in-house and are designed to both be easy to remove and to fit a standard space frame chassis.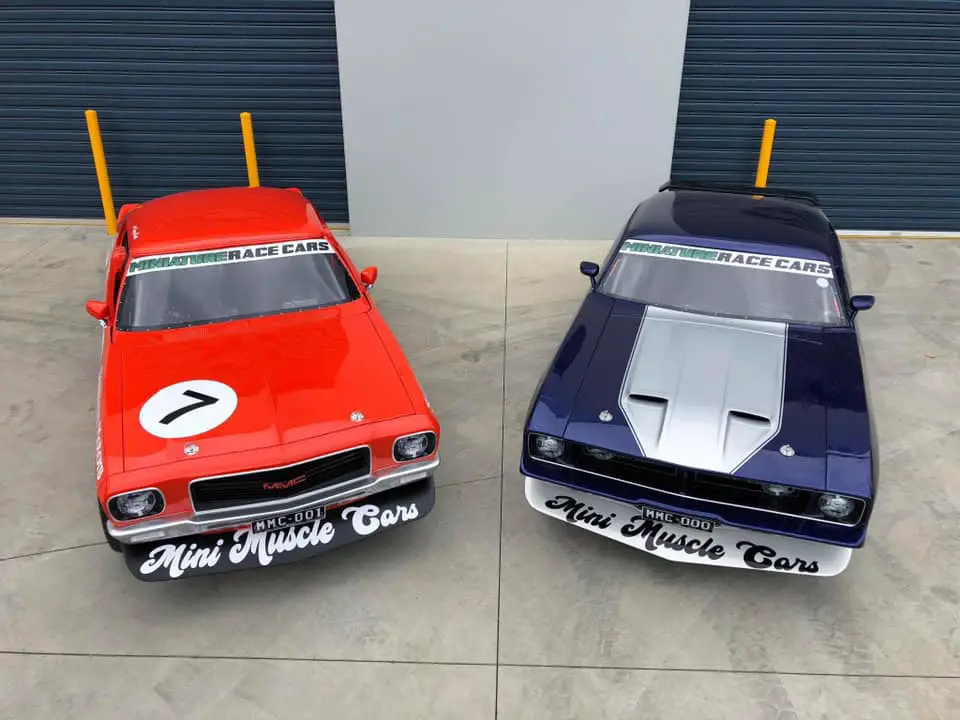 Despite their reduced size, both cars are powered by a 4.0L Rover V8, backed up by a 6-speed sequential transmission, and a fully adjustable suspension. The tiny vehicles were designed to be purpose-built racers, which is apparent by the components used here.
The idea behind these tiny racers is that once the team at Mini Muscle Cars perfects them, it hopes to produce more for public consumption. It also envisions tiny muscle cars becoming a fun and affordable category of racing, which is one we'd definitely pay to see. As is, the XB Falcon produces around 200 horsepower and weighs a mere 1,763 pounds, so it goes fairly well.
These mini-replica racers are certainly unique, if nothing else, and it's no surprise that they've generated a ton of attention. With any luck, the idea will take off, and perhaps soon we'll all be tooling around in other mini versions of large classic Blue Oval vehicles, such as a smaller Ford Torino or Galaxie, perhaps?
We'll have more cool videos like this to share soon, so be sure and subscribe to Ford Authority for around-the-clock Ford news coverage.