Many 2021 Ford Bronco reservation holders have already converted those reservations to orders, but it can understandably be tough to pick options when we don't have an actual, physical product to look at. As we've seen with the Bronco's Cactus Gray hue, some things just don't look the same in renderings as they do in real life. Thus, these images of both 2021 Ford Bronco hard tops, recently posted by a user at Bronco6G, should help prospective owners better see the differences between the molded-in color (MIC) hard top and the modular hardtop.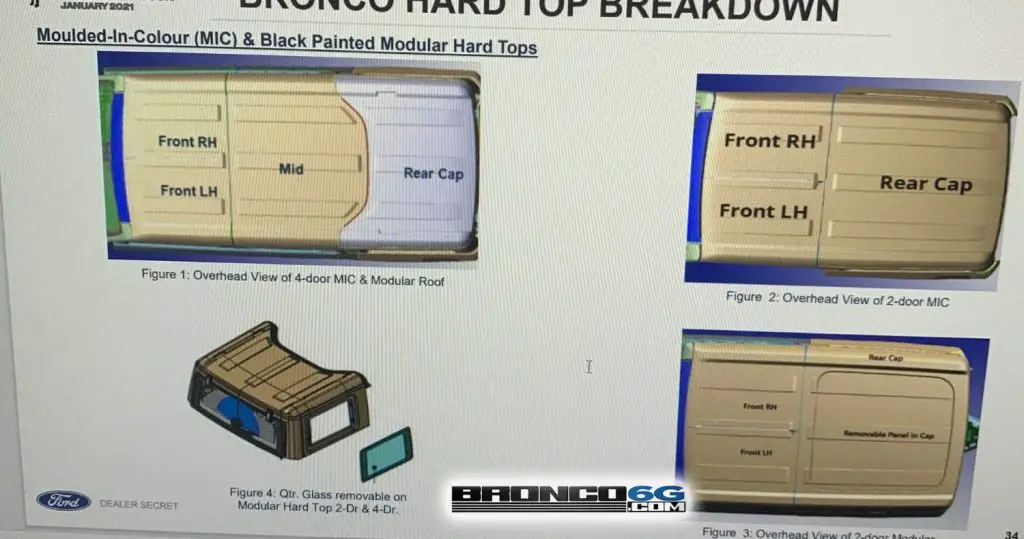 The first of the two available 2021 Ford Bronco hard tops – the MIC top – features a textured thermoplastic outer shell. As we've seen in some preproduction photos, the MIC top looked to be wearing a lighter shade of gray, but Ford notes that it has gotten darker as it nears production. The MIC top features a matte appearance, is close in look to the fender flares, and weighs less than the modular hard top.
The modular Ford Bronco hard top features a thicker, SMC outer shell that is smooth to the touch and painted gloss black (or body-color on certain trims, with a white option coming in 2022) with a clear coat. The modular top is a bit heavier than the MIC top, but Ford believes that it will also be quieter once both reach production.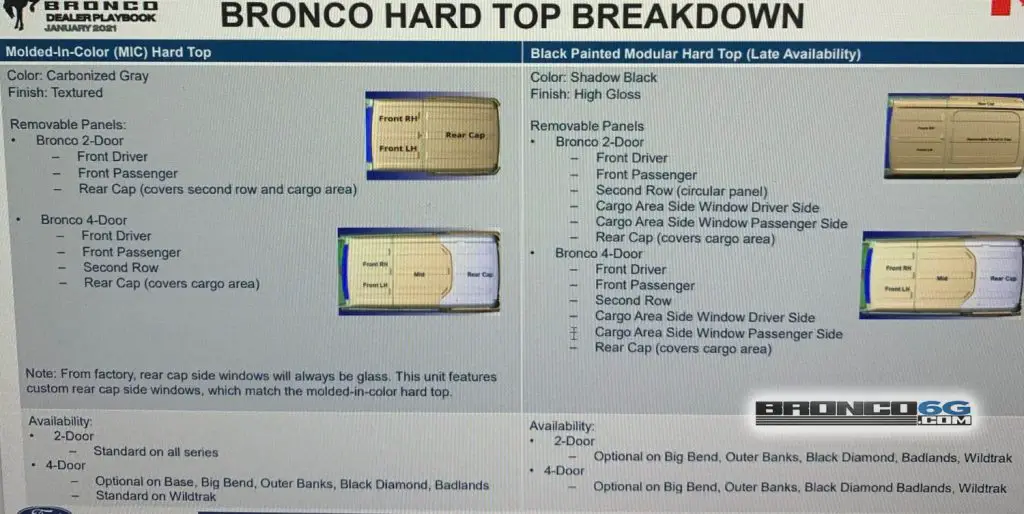 There are a couple of notable differences in the functionality of these two 2021 Ford Bronco hard tops as well. Both have two removable panels over the front seats and a removable clamshell over the cargo area, while four-door Broncos will also have a removable panel over the back seats.
However, the modular top adds additional removable pieces, including the rear side windows in the clamshell (the rear-most portion of the top), as well as the "gunner hatch" over the rear seats of the two-door.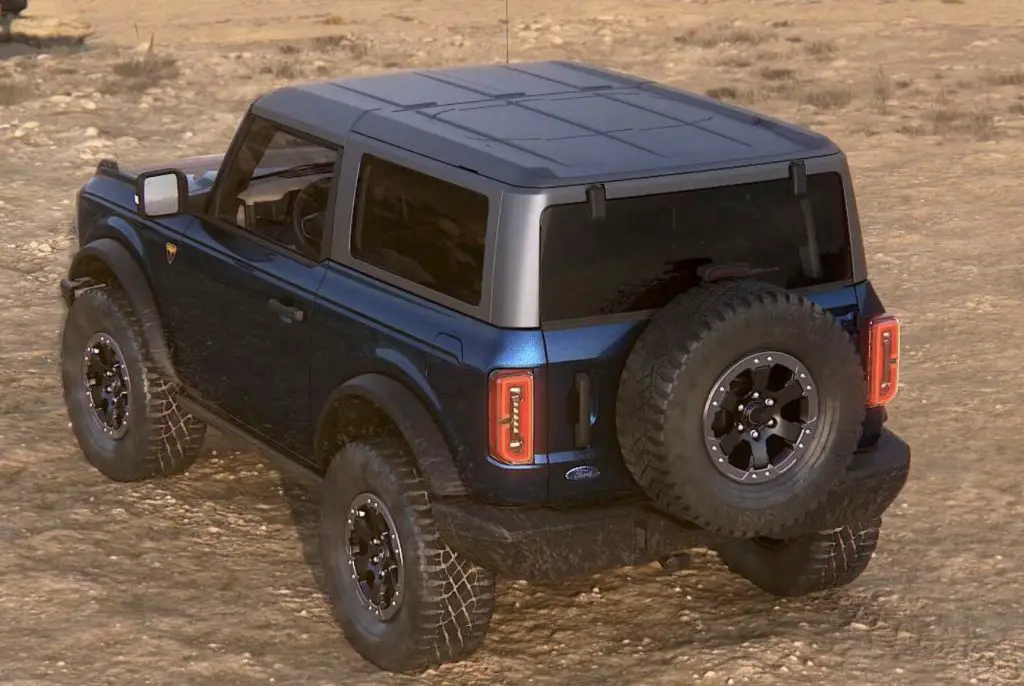 These images and notes should prove to be rather helpful for those still stuck trying to decide which top is best for their own unique needs. However, as we reported a few weeks ago, the modular hard top is a late availability option that will not be available when the Bronco launches this summer.
We'll have more on the Bronco very soon, so be sure and subscribe to Ford Authority for more Ford Bronco news and around-the-clock Ford news coverage.