When the Ram TRX was revealed last year, it immediately took aim at the Ford F-150 Raptor with a couple of humorous Easter eggs. Since then, everyone has compared the two trucks in every conceivable way, and we've also been treated to the brand new, 2021 Ford F-150 Raptor, though we don't yet know how it will fare against the Ram TRX in the power department. Regardless, the very green TRX in this video isn't helping the new model's image one bit.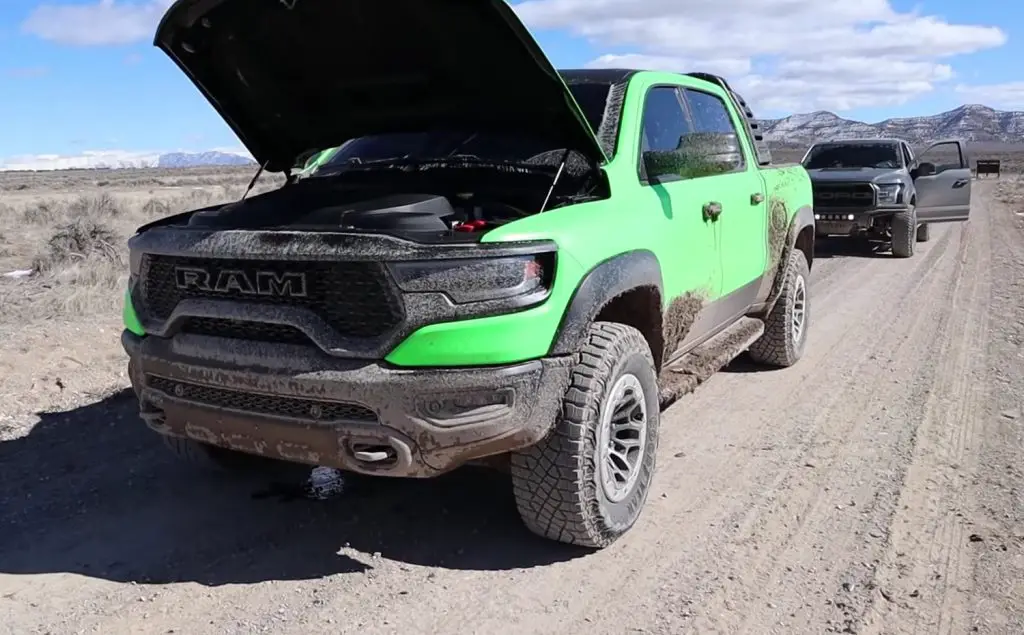 The truck, owned by YouTuber Ben Hardy, recently headed out on some off-road trails to have a little fun and also so that Hardy could give his impressions of what the TRX is like off-road. Unfortunately, the $100K pickup didn't even make it onto any sort of tough terrain before the transmission suddenly let go.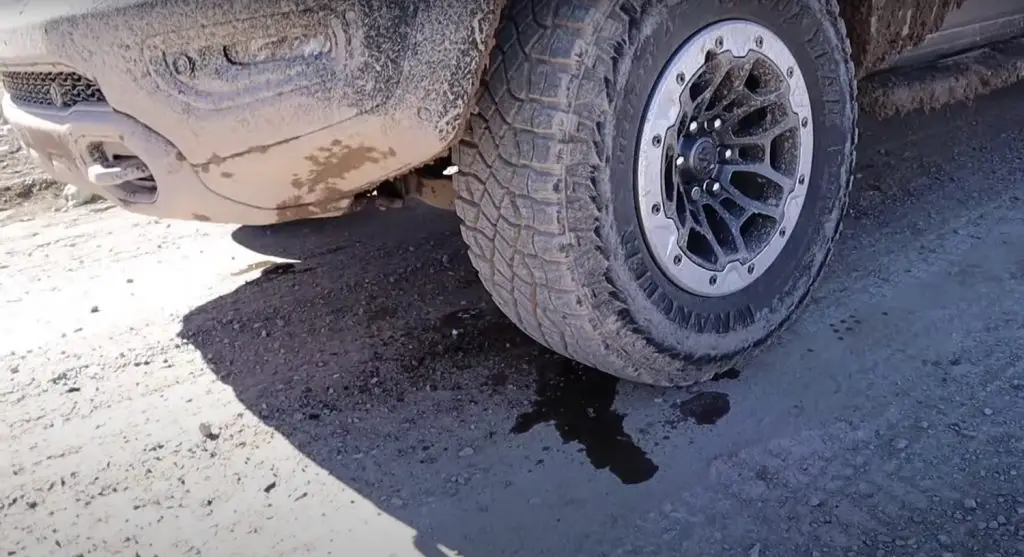 If all of that isn't bad enough, prior to the Ram TRX transmission blowing up, Hardy, a former Raptor owner, notes that on the same trails, he was able to drive his Raptor at higher speeds. He also says that the Raptor handles better off-road, as it's lighter on the nose, while the TRX "goes all over the place." He notes that it isn't as confidence-inspiring as the Ford and that for those that are used to driving a Raptor, it "definitely has its downsides."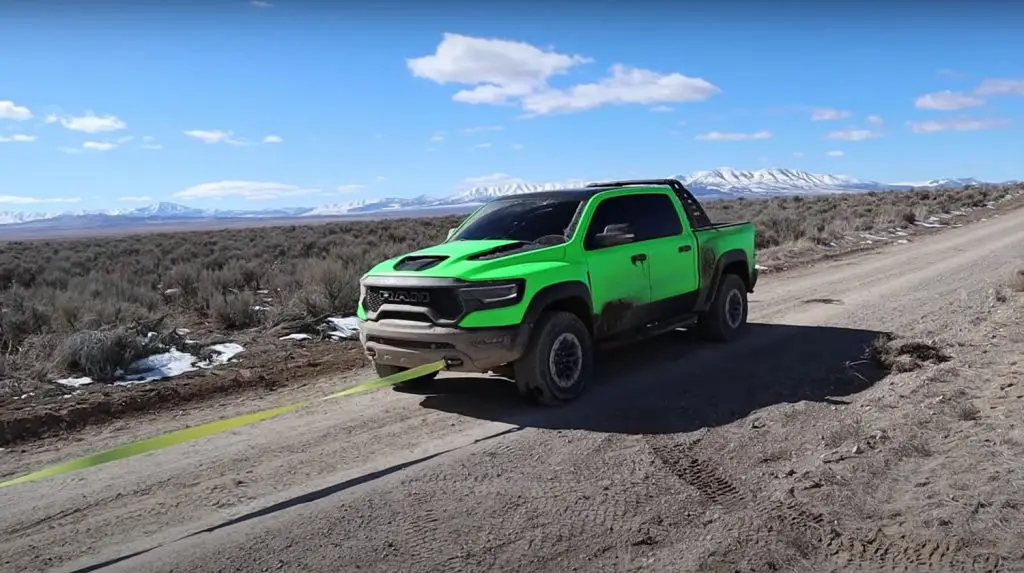 After that series of disappointments, the Ram TRX humorously fails and starts leaking fluid underneath. The truck refused to send any power to the wheels, leaving Hardy stranded. Luckily (and ironically), an F-150 Raptor was nearby to save the day. Hardy was able to get the truck to a nearby dealership, which discovered that the high-pressure transmission line broke, which caused the gearbox to fail.
Luckily for Hardy, it seems like the Ram TRX transmission will be replaced under warranty, as we imagine that it would be a seriously pricey repair out-of-pocket. But since we've already seen at least one TRX on a flatbed, this isn't a great sign for the truck's durability.
We'll have more on all of Ford and Lincoln's competition soon, so be sure and subscribe to Ford Authority for continuous Ford news coverage.