McLaren is an automaker known to one-up itself with every new model it rolls out, and the new McLaren 765LT is a perfect example of that. As if the mighty 720S wasn't fast enough, McLaren made it lighter, more powerful, and just generally more hardcore. The result is a car that'll do 0-60 in 1.8 seconds and conquer the quarter-mile in 9.3 seconds, but is that enough to outrun a wicked 1,250 horsepower Ford Mustang Shelby GT500?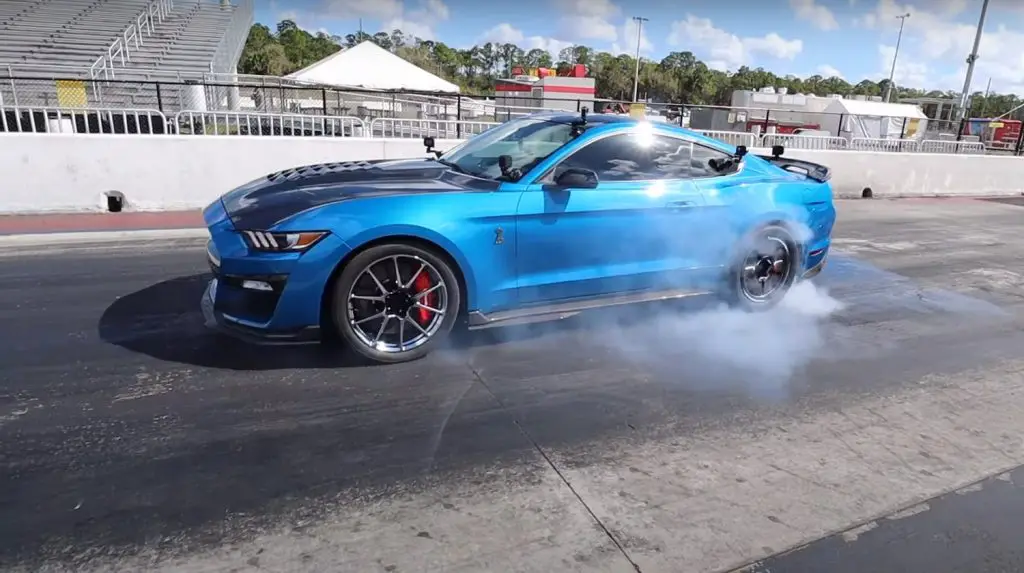 Well, that's a question we can now answer thanks to this video from YouTuber Drag Times. The purveyor of the channel -Brooks Weisblat – just picked up a new McLaren 765LT and has already hit the dyno and the track with it. The folks at Palm Beach Dyno, a well-known Ford Mustang tuner, saw those results and gave Weisblat a call to see if he was interested in taking on their very own shop car – this heavily modified Shelby GT500.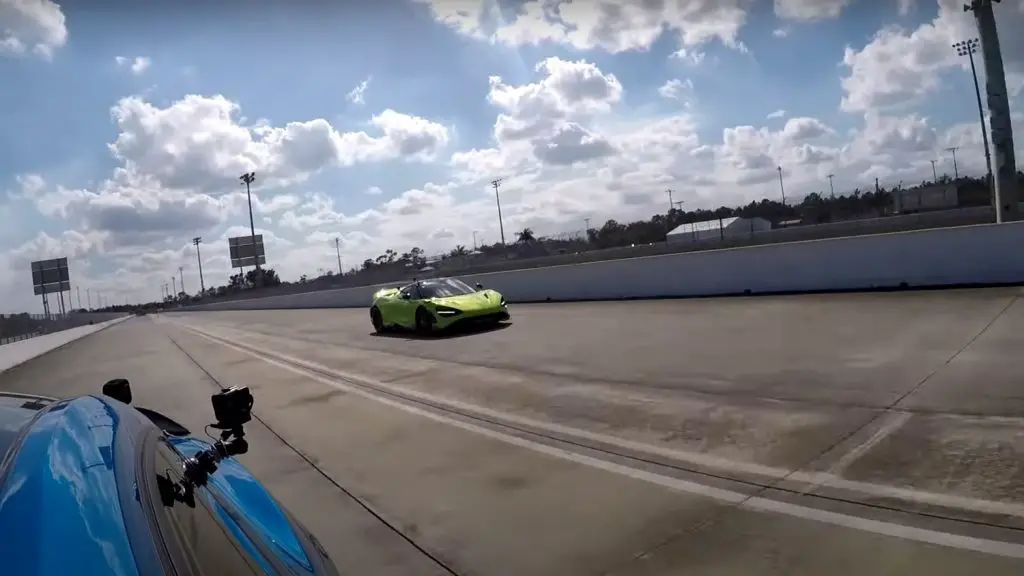 PBD did sandbag the numbers a bit, however, saying that the car had run a best quarter-mile of 9.3 seconds, when in fact it's actually a 9.1-second car. Regardless, this series of races turn out to be a true driver's battle, with reaction times determining each of the three runs between these two titans of the drag strip.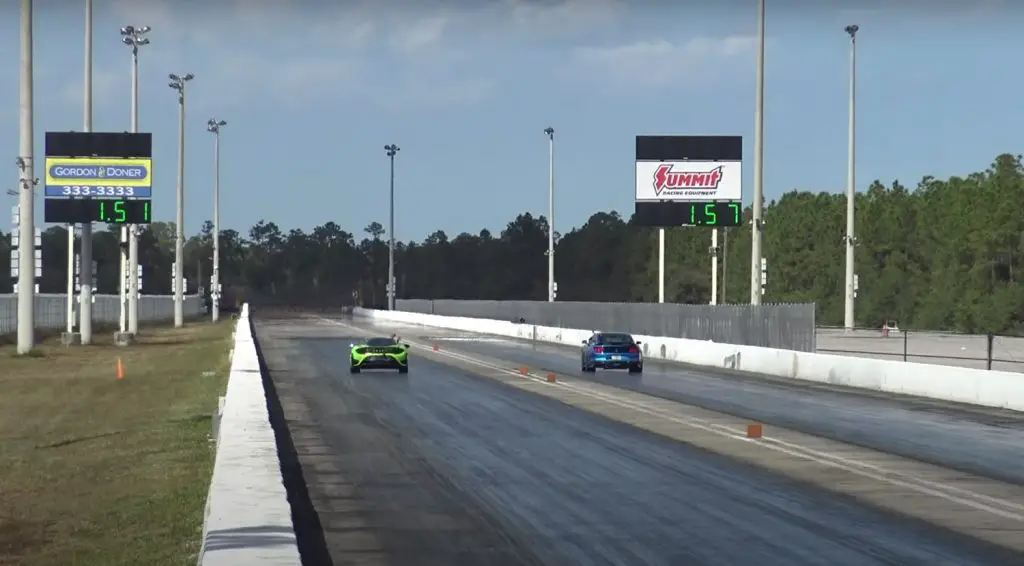 The density altitude (D.A.) isn't perfect on this particular South Florida day, so both cars run a bit off their best times. Regardless, Ken from Palm Beach Dyno takes the first race by a slight margin after cutting a perfect light, while Weisblat wins the second race by a mere 0.1 seconds. In the tiebreaker, both cars red light, but the Mustang records a faster E.T.
Ultimately, this matchup is an entertaining showdown between two cars that couldn't be much more different. But at the end of the day, horsepower once again takes the win, even if it is by the slimmest of margins.
We'll have more cool videos like this to share soon, so be sure and subscribe to Ford Authority for more Ford Mustang news, Mustang Shelby GT500 news, and non-stop Ford news coverage.