We often come across project vehicles and wonder what the inspiration was behind their construction. That is certainly true of this 1983 Ford F-150, which has been completely transformed into a miniature semi-truck/big rig, which is now up for sale at Gateway Classic Cars. We're not really sure why anyone would do such a thing unless they were just looking for attention, but it most certainly worked, because the truck definitely caught ours.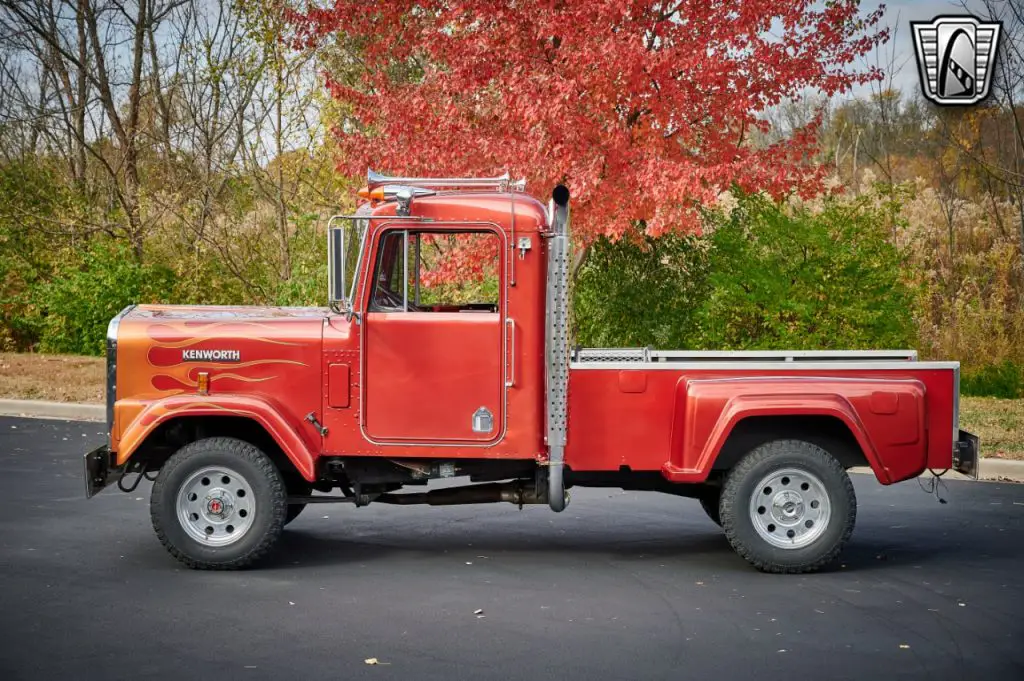 It is definitely hard to believe, but this was once in fact a 1983 Ford F-150. Now, it has been fitted with a custom body that mimics the look of a Kenworth semi, albeit in much smaller dimensions. Surprisingly, the craftsmanship here looks to be solid, as everything matches up quite nicely, though the Flareside bed looks somewhat small in comparison to the giant cab.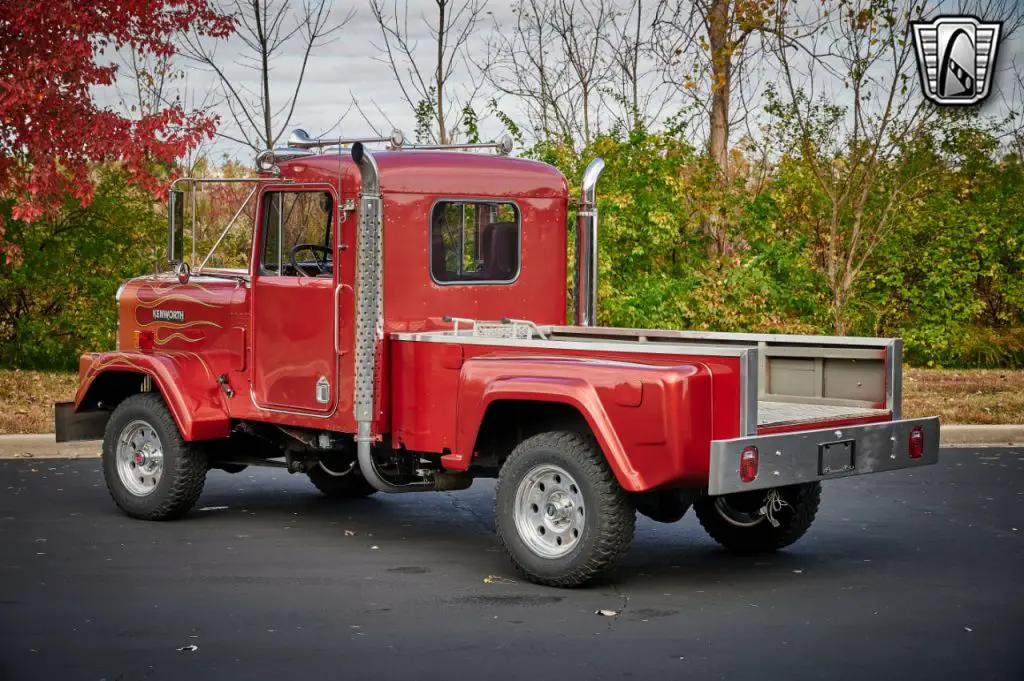 Everything else we'd expect to see on a big rig is present – those big smoke stacks, air horns, auxiliary lighting, giant side mirrors, and a huge chrome grille and bumper. The wheels and tires are modest by comparison, and there are only four, instead of the six we typically see on a semi. Otherwise, the message of what this build is all about is communicated quite accurately.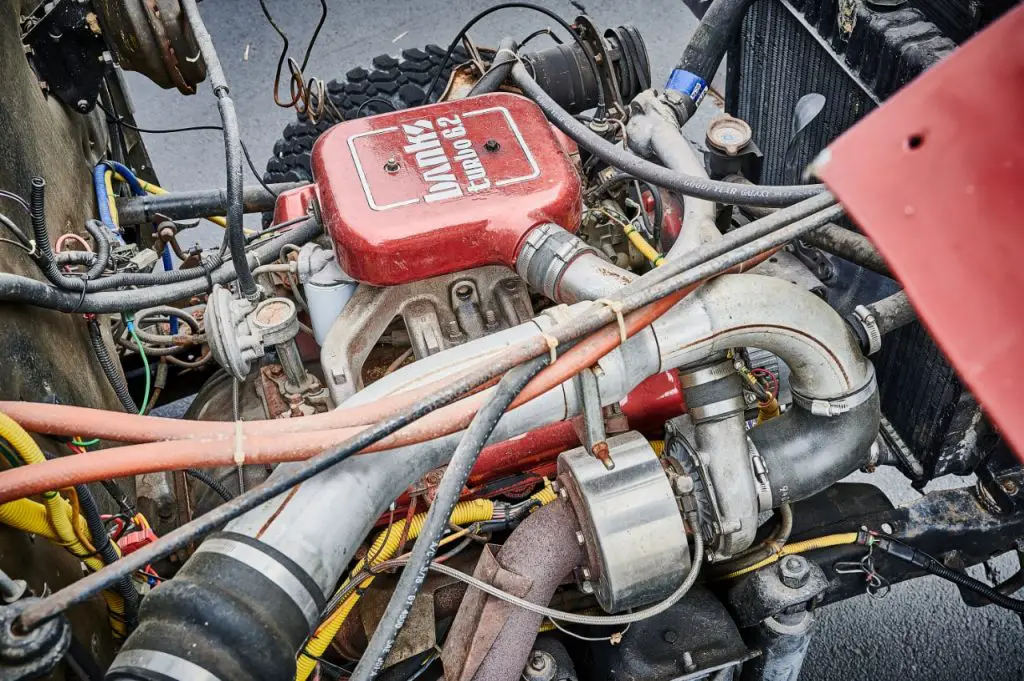 The only rear cardinal sin with this build is the powerplant the previous owner chose to install under its giant hood – a Chevy 6.2L turbodiesel, though it does keep with the semi theme. Paired with a four-speed transmission, the tiny big rig reportedly cruises along at 60 miles-per-hour quite easily, but it does need a little work, as the A/C and speedometer are not currently working.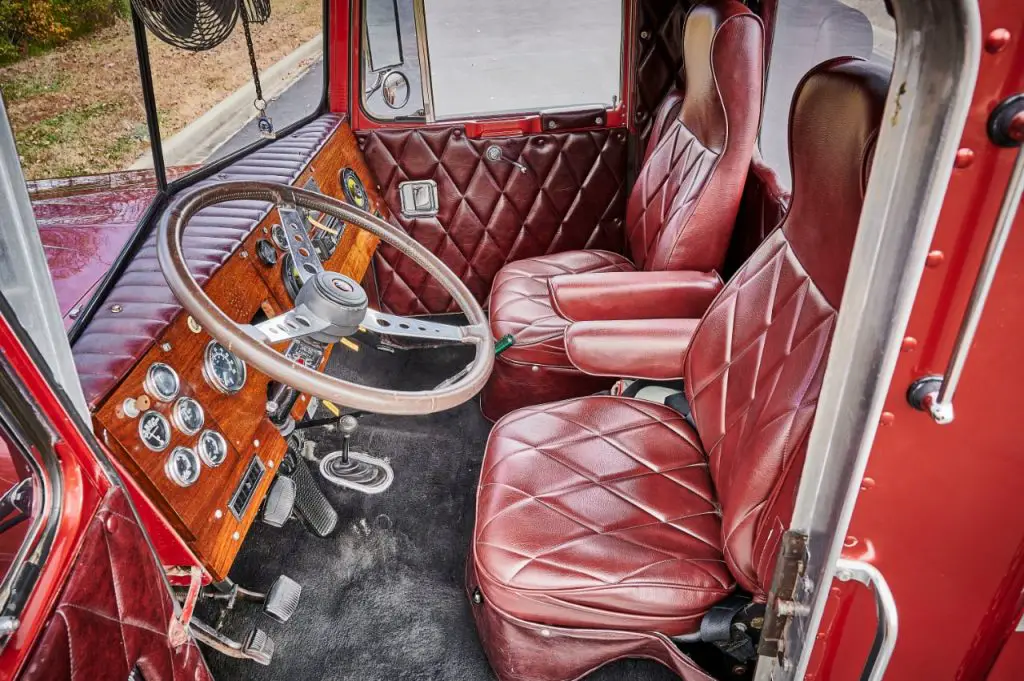 Regardless, we can't think of a vehicle that's bound to draw more attention at a car show than this. If it made us do a double-take online, we can only imagine the reactions it gets in the flesh, after all.
We'll have more crazy builds like this to share soon, so be sure and subscribe to Ford Authority for the latest Ford F-Series news, Ford F-150 news, and continuous Ford news coverage.