For decades, the Grumman Long Life Vehicle (LLV) has plied America's roads day in and day out, delivering mail to households all over the country. But those vehicles are well past their expiration date, which is why the U.S. Postal Service embarked on a quest to replace them several years ago. That journey ended very recently, as the agency ultimately picked Oshkosh Defense as the company that will supply a new USPS mail carrier. Previously, parent company Oshkosh Corp fielded a Ford Transit-based carrier during the bidding process, but it is unclear if the new model still retains any components from The Blue Oval.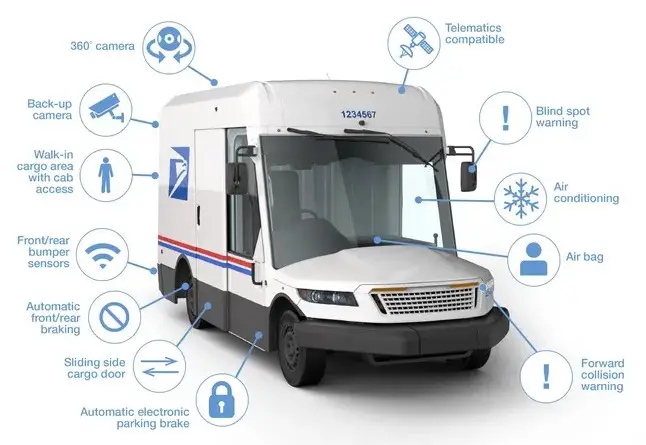 Oshkosh Defense scored a big victory over its competitors, as the contract awards them an initial cash infusion of $482 million, which will go towards finalizing the design of the new USPS mail carrier. The total monetary value of the contract is a staggering $6 billion over ten years, and the company is planning to build between 50,000 to 165,000 of the new vehicles by that time, with the Postal Service reserving the right to request additional units if need be.
As Ford Authority previously reported, The Blue Oval collaborated with Oshkosh Corp, the parent company of Oshkosh Defense, on a Ford Transit-based USPS mail carrier that, as of December 2020, was one of three contenders to replace the current crop of mail trucks. It is unclear if the company is still planning on utilizing that design, or if it forged ahead with a different architecture and vehicle.
In an official statement, Oshkosh Defense said that it will build "zero emission battery electric vehicles" and "fuel-efficient low-emission internal combustion vehicles" for the Postal Service.
That disclosure suggests Ford could still be involved with the new USPS mail carrier, as the company previously dove into the plug-in hybrid van segment several years ago in Europe, and plans to launch the 2022 Ford E-Transit later this year. That model will feature an estimated 126 mile range on a single charge and will offer features that the new USPS mail carrier is purported to have upon its debut, like an HVAC system, air bags, and a 360-degree camera.
We'll have more on this as soon as it's available, so subscribe to Ford Authority for the latest Ford Transit news and non-stop Ford news coverage.